Conducted by Sergei Burko, the Lviv Virtuosos Academic Chamber Orchestra performs Tomaso Albinoni's Adagio in G minor for organ and strings. Organ: Olena Matseliukh. The piece is a neo-Baroque composition commonly attributed to the 18th-century Venetian master Tomaso Albinoni (8 June 1671 – 17 January 1751) but actually composed by 20th-century musicologist and Albinoni biographer Remo Giazotto (4 September 1910, Rome – 26 August 1998, Pisa).
Adagio in G minor for Organ and Strings
The full name of the piece is "Adagio in Sol minore per archi e organo su due spunti tematici e su un basso numerato di Tomaso Albinoni (Mi 26)" [Adagio in G minor for strings and organ on two thematic ideas and on a numbered bass by Tomaso Albinoni (Mi 26)]". The composer of the work, Remo Giazotto has claimed that he composed the piece based on the discovery of a manuscript fragment by the Venetian Baroque composer Tomaso Albinoni.
But, still, there is a continuing scholarly debate about whether the alleged fragment was real or a musical hoax perpetrated by Giazotto himself. There is no doubt about Giazotto's authorship of the remainder of the work.
According to Remo Giazotto, he obtained the document shortly after the end of World War II from the Saxon State Library in Dresden which had preserved most of its collection, though its buildings were destroyed in the bombing raids of February and March 1945 by the British and American Air Forces. Giazotto concluded that the manuscript fragment was a portion of a church sonata (Sonata da Chiesa, one of two standard forms of the trio sonata, see notes 1) in G minor composed by Albinoni, possibly as part of his Op. 4 set, around 1708.
In his account, Giazotto then constructed the balance of the complete single-movement work based on this fragmentary theme. He copyrighted it and published it in 1958 under a title which, translated into English, reads "Adagio in G minor for strings and organ, on two thematic ideas and on a figured bass by Tomaso Albinoni". Giazotto never produced the manuscript fragment, and no official record has been found of its presence in the collection of the Saxon State Library.[
Lviv Virtuosos Academic Chamber Orchestra
Lviv Virtuosos Academic Chamber Orchestra was founded in 1994 and in a short time it became one of the best Ukrainian orchestras, which successfully carries out the cultural and educational mission, and a true brand of the ancient Lviv city, its rich cultural tradition and proudly has represented our country in the prestigious concert halls all around the world.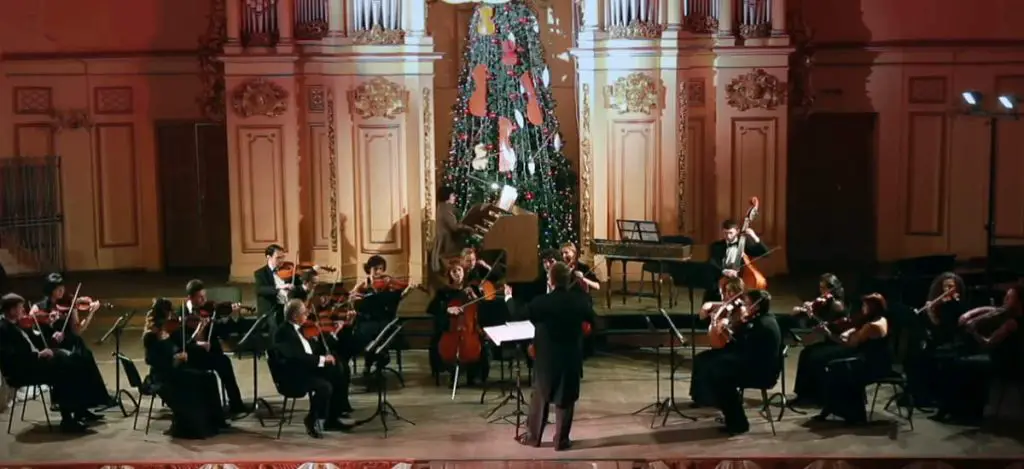 The founder, permanent artistic director, and producer of the orchestra is Serhiy Burko, Honored Artist of Ukraine, People's Artist of Ukraine, active musician, and organizer of many art projects who is well known both in Ukraine and abroad.
Volodymyr Duda is a concertmaster and director of the orchestra. He is an Honored Artist of Ukraine, a musician with great experience who is a wonderful interpreter of contemporary and classical music, a member of many European orchestras and festivals.
The music consultant of the orchestra is Professor Yuriy Lutsiv, a famous conductor, People's Artist of Ukraine, the laureate of the Shevchenko National Prize of Ukraine.
The orchestra has given over 1500 concerts and performed with great success not only in all parts of Ukraine, aiming to educate the Ukrainian audience, but also in such countries as Poland, Germany, Switzerland, Slovakia, Belgium, Israel, Colombia, Ecuador, Guatemala, Nicaragua, Honduras, Peru, El Salvador, Costa Rica, the Netherlands, of Denmark, Vatican, Italy, and the Czech Republic.
The orchestra has pioneered many successful art projects such as "Talents of the Third Millennium", "Music Dynasties Ukraine", "Guarneri and Stradivarius violins in Lviv", "New Music in Ukraine", "Where music lives", etc. and taken part in a number of Ukrainian and Polish, German, Italian music events and charity concerts.
Lviv Virtuosos Orchestra has recorded more than 25 CDs.
Notes
Sonata da Chiesa (Italian: "church sonata") is a 17th-century genre of musical composition for one or more melody instruments and is regarded as an antecedent of later forms of 18th-century instrumental music. It generally comprises four movements, typically a largo prelude followed by a fugal allegro, an expressive slow movement, and an allegro finale, although there are also many variations of this pattern.
Sources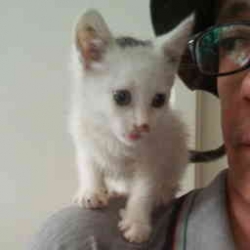 Latest posts by M. Özgür Nevres
(see all)