Vivaldi's Concerto for violin, strings and figured bass in E minor, "Il favorito," RV 277; performed by New York Baroque Incorporated & Monica Huggett. Recorded on 23 March 2013 at The DiMenna Center for Classical Music.
"Il favorito," RV 277 is the Concerto No. 2 for violin, strings and figured bass in E minor, of Antonio Vivaldi's "Six Concertos, Op. 11".
Violin: Monica Huggett, Owen Dalby, Liv Heym, Daniel Lee, Francis Liu, Adriane Post, Beth Wenstrom
Viola: Kyle Miller
Cello: Hannah Collins, Ezra Seltzer
Bass: Wen Yang
Harpsichord: Jeffrey Grossman
New York Baroque Incorporated is an orchestra of young players with no conductor, on period instruments in New York City, bringing vital, informed, and fresh performances of a wide range of 17th and 18th-century repertoire, and creating a vibrant landscape for collaborations between historical performance and living composers. Since its creation, NYBI has received critical praise for its virtuosity, and was lauded by The New York Times for its "do-it-yourself spirit."
Monica Huggett (born 16 May 1953 in London, England) is a British conductor and leading baroque violinist.
Sources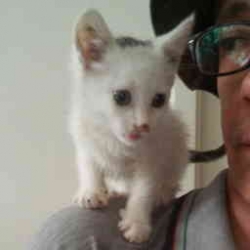 Latest posts by M. Özgür Nevres
(see all)