New York Baroque Incorporated performs Overture-Suite, TWV 55:e1 from Georg Philipp Telemann's Tafelmusik. This performance was recorded on June 28, 2014, at Saint Ignatius of Antioch Episcopal Church, New York.
Performers
Trumpet: Timothy Will
Oboe: Geoffrey Burgess
Violin: Lorenzo Colitto (concertmaster), Adriane Post, Edson Scheid, Johanna Novom, Nanae Iwata, Jude Ziliak
Viola: Kyle Miller, Nathan Schram
Cello Ezra Seltzer, Paul Dwyer
Bass: Wen Yang
Theorbo: Daniel Swenberg
Harpsichord: Jeffrey Grossman
Georg Philipp Telemann's Tafelmusik
Tafelmusik (German: literally, "table music") is a term used since the mid-16th century for music played at feasts and banquets. Often the term was also used as a title for collections of music, some of which were intended to be so used.
The Tafelmusik or Musique de Table by the Baroque composer Georg Philipp Telemann is perhaps his most celebrated collection of music. Composed in 1733, Telemann's Tafelmusik has been compared as a collection to the renowned Brandenburg concertos of Johann Sebastian Bach in clearly demonstrating the composer's supreme skill in handling a diversity of musical genres and a variety of instruments.
The composition addressed predominantly wealthy music lovers. The complete set of parts of the extensive work, engraved in copper, cost 8 Reichsthaler – an exorbitant price, considering the fact that Johann Sebastian Bach received the same sum as remuneration for a complete orchestra at a court concert.
More than 200 subscribers were found who were willing to pay the price in advance and whose name, social status, and address were published in the first edition. The illustrious list comprised crowned heads, noblewomen, and merchants as well as German and non-German musicians and composers – among others George Frideric Handel from London, Johann Georg Pisendel and Johann Joachim Quantz from Dresden and Michel Blavet from Paris.
Telemann, who was music director of Hamburg at the time of publication, wrote:
Diß Werk wird hoffentlich mir einst zum Ruhm gedeien,
Du aber wirst den Wehrt zu keiner Zeit bereuen…
"This work will hopefully bring me glory one day; but you will never have regrets about its value…"
Max Seiffert proved 18 different citations from the Tafelmusik in Handel's works – in their time this was not considered plagiarism. Quite on the contrary, Telemann felt flattered, the more so as Handel reciprocated by procuring rare plants for his old friend.
The work consists of three parts with equal structure: they begin with an overture for full-scale orchestra, followed by a quartet for three instruments and continuo, an instrumental concerto for several solo instruments and strings, a trio sonata, and a solo sonata with continuo. The final movements are titled Conclusion by Telemann: he resumes the key and instrumentation of the overture; beyond that, keys and instrumentation follow no discernible scheme.
With overture, concert, trio, and solo sonata and the – in Baroque times – rare quartet, each part offers an example of the most important instrumental genres.
Sources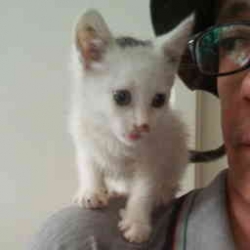 Latest posts by M. Özgür Nevres
(see all)