Conducted by Trevor Pinnock, the English Concert and Choir perform Antonio Vivaldi's hymn Gloria in Excelsis Deo, which words date probably from the 4th Century and which is an integral part of the Ordinary of the Mass. Recorded at the Church of Santa Maria Maggiore in Rome, in December 1992.
Antonio Vivaldi's Gloria RV 589
The words of the hymn date probably from the 4th century. It is an integral part of the Ordinary of the Mass.
Vivaldi wrote at least three settings of the hymn, Gloria in Excelsis Deo, and two of them survived: RV 588, and RV 589.
A third, RV 590, is mentioned only in the Kreuzherren catalog and presumed lost.
RV 589 Gloria is a familiar and popular piece among sacred works by Vivaldi. It was probably written at about the same time as the RV 588, possibly in 1715.
RV 589 is the best-known setting of the Gloria, simply known as the Vivaldi "Gloria" due to its great popularity. This piece, along with its mother composition RV 588, was composed at the same time during Vivaldi's employment at the Ospedale della Pietà (Pietà hospital) as maestro di violino, a convent, orphanage, and music school in Venice.
Antonio Vivaldi was appointed a violin teacher in 1703 and served in various roles through 1715, and again from 1723 to 1740. Much of Vivaldi's sacred vocal and instrumental music was written for performance at the Pietà.
The Pietà was one of four ospedali grandi (large hospitals) in Venice and home to nearly a thousand students.
There were between 40 and 60 students in a coro (chorus). Public performances took place in chapels and drew travelers from around Europe. Some of the (male) interest was clearly voyeuristic, as the girls performed in galleries, cloaked behind metal grills.
The conservatory of the Pietà hospital was the only hospital to remain active until approximately 1830. All the other hospitals completely closed their musical activity during the first years of the nineteenth century.
Movements
Gloria in Excelsis Deo (Chorus)
Et in terra pax (Chorus)
Laudamus te (Sopranos I and II)
Gratias agimus tibi (Chorus)
Propter magnam gloriam (Chorus)
Domine Deus (Soprano)
Domine, Fili unigenite (Chorus)
Domine Deus, Agnus Dei (Contralto and Chorus)
Qui tollis peccata mundi (Chorus)
Qui sedes ad dexteram Patris (Contralto)
Quoniam tu solus sanctus (Chorus)
C. Sancto Spiritu (Chorus)
The English Concert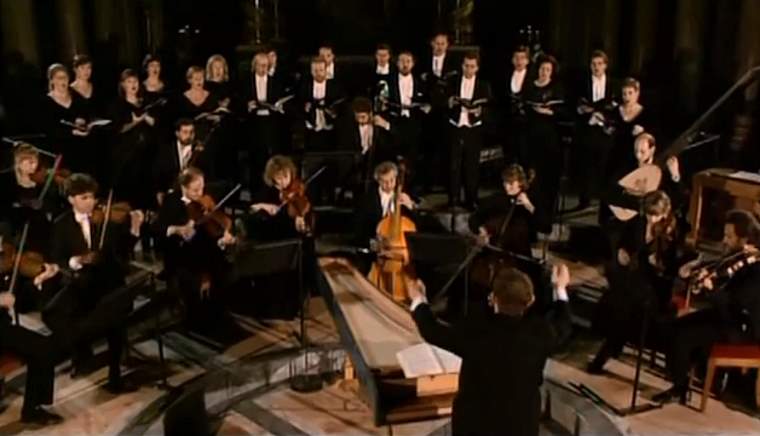 The English Concert is a baroque orchestra performing using period instruments based in London. Founded in 1972 and directed from the harpsichord by Trevor Pinnock for 30 years, it is now directed by harpsichordist Harry Bicket. Nadja Zwiener has been orchestra leader (concertmaster) since September 2007 (as of February 2015).
The Choir of the English Concert (or permutations of that phrase), was formed in 1983 to perform Rameau's Acante et Céphise. It continued assembling as needed for recordings and performances with the group until the mid-1990s, when the decision was made to make it a regular choir on a level with the orchestra, in preparation for their performance of Bach's Mass in B Minor.
Performances of oratorios and large-scale vocal works became more common after this. Rather than use established soloists in the arias and solo sections of these works, the choir was thought to be so good that the soloist material was shared amongst the regular members, a practice that Andrew Manze continued.
Sources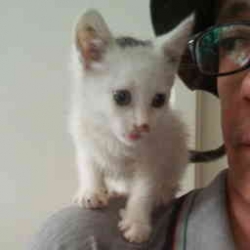 Latest posts by M. Özgür Nevres
(see all)