Vivaldi's Women (Schola Pietatis Antonio Vivaldi) in an all-female performance of the Gloria at the Church of the Pietà in Venice. The tenors and basses are in the north cantoria (organ side, right) with the sopranos and contraltos facing them on the left. The orchestra (the Orchestra of the Age of Enlightenment/Jerwood Experience) is in the west gallery. Costumes by Eric Doughney, after Grevenbroeck.

Vivaldi's Women (Schola Pietatis Antonio Vivaldi)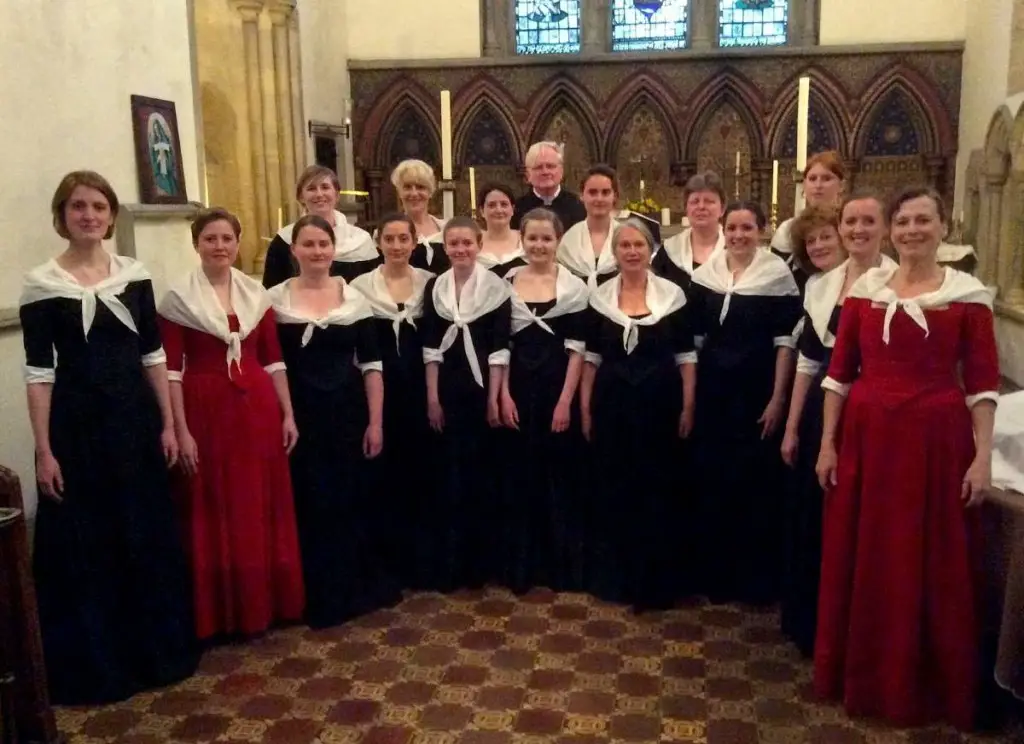 Vivaldi's Women is an all-female ensemble of singers and players founded in 2005, initially to research and make programmes for BBC television and radio about Vivaldi's life and work at the Ospedale della Pietà in Venice. It also performs, records and produces editions of music by Vivaldi and his colleagues. Vivaldi's Women aims to recreate the sound of the Figlie di Choro, foundling girls and women who performed at Mass and Vespers hidden from view behind grilles in the high choir galleries. It reflects the age range (14-70) and musical tradition of the original musicians, some singing tenor and bass (at pitch), and others playing forgotten instruments, recreating an exotic soundscape of 18th-century Venice. Its work is based on the findings of Vivaldi historian Micky White, which give us a comprehensive picture of the daily life of this remarkable institution during its musical heyday.
Vivaldi wrote wrote at least three settings of the hymn Gloria in excelsis Deo and two survive: RV 588 and RV 589. A third, RV 590, is mentioned only in the Kreuzherren catalogue and presumed lost. RV 589 Gloria is a familiar and popular piece among sacred works by Vivaldi. It was probably written at about the same time as the RV 588, possibly in 1715.
RV 589 is the best known setting of the Gloria, simply known as the Vivaldi "Gloria" due to its outstanding popularity. This piece, along with its mother composition RV 588, was composed at the same time during Vivaldi's employment at the Pieta.
Movements
Gloria in excelsis Deo (Chorus)
Et in terra pax (Chorus)
Laudamus te (Sopranos I and II)
Gratias agimus tibi (Chorus)
Propter magnam gloriam (Chorus)
Domine Deus (Soprano)
Domine, Fili unigenite (Chorus)
Domine Deus, Agnus Dei (Contralto and Chorus)
Qui tollis peccata mundi (Chorus)
Qui sedes ad dexteram Patris (Contralto)
Quoniam tu solus sanctus (Chorus)
Cum Sancto Spiritu (Chorus)
Sources
I am Özgür Nevres, a software engineer, an ex-road racing cyclist and also an amateur musician. I opened andantemoderato.com to share my favorite music.
Latest posts by M. Özgür Nevres (see all)