Accompanied by the Baroque Music ensemble Combattimento (formerly Combattimento Consort Amsterdam), the Dutch oboist Bram Kreeftmeijer performs Georg Philipp Telemann's Oboe Concerto, TWV 51:f1. Recorded on December 25, 2016, during a Sunday concert.
Performers:
Reinier Reijngoud [violin]
Quirine van Hoek [violin]
Johan Olof [violin]
Marjolijn Boersma [violin]
Marjolein Dispa [viola]
Wouter Mijnders [cello]
Erik Olsman [double bass]
Soren Leupold [chitarrone]
Pieter Dirksen [harpsichord]
Bram Kreeftmeijer [oboe]
Telemann's Oboe Concerto, TWV 51:f1
Georg Philipp Telemann's Oboe Concerto in F minor, TWV 51:f1, is one of the well-known works in the oboe repertoire. Telemann was a German Baroque composer, born in 1681 and active throughout the early to mid-18th century. He was an incredibly prolific composer and his oeuvre spans multiple genres, from orchestral suites and church cantatas to chamber music and operas. His work is often compared to that of his contemporaries such as Johann Sebastian Bach and Antonio Vivaldi. Unlike many composers of his time, Telemann was well-versed in both French and Italian styles, which he blended into his own unique aesthetic.
The Oboe Concerto in F minor follows the traditional fast-slow-fast movement structure that was common for concertos during the Baroque period. This typically involves an opening movement that is lively, followed by a slower, more lyrical second movement, and finally a fast, jubilant third movement. The oboe serves as the solo instrument, supported by a string orchestra and basso continuo, usually consisting of a harpsichord and a low-string instrument like a cello or a double bass.
The concerto is particularly noted for its emotive depth and technical demands. Telemann exploits the oboe's range and capabilities, requiring the soloist to execute rapid passages, trills, and articulated ornaments. The work displays Telemann's mastery in shaping melodies and his skill in counterpoint and harmonic development.
Here's a brief outline of its movements:
Allegro: The first movement is usually fast-paced and serves as a platform for the oboist to showcase virtuosic elements. It often uses a ritornello form, in which a recurring theme is interspersed with contrasting episodes.
Andante: This slower movement is often more introspective and lyrical, giving the soloist an opportunity to delve into more emotive and nuanced expressions.
Allegro: The final movement returns to a faster tempo, often wrapping up the concerto with a joyful or triumphant mood. Like the first movement, it often employs a ritornello form.
While it's challenging to say with absolute certainty how this concerto was initially received, Telemann's works in general were highly regarded both in his lifetime and by posterity. The concerto is often performed today and is considered a staple of the oboe repertoire.
Sources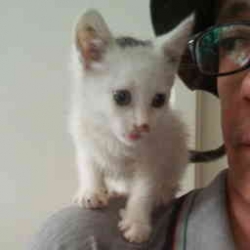 Latest posts by M. Özgür Nevres
(see all)