Accompanied by the National Youth Orchestra of the United States of America, the American violinist and conductor Joshua Bell performs Pyotr Ilyich Tchaikovsky's Violin Concerto in D major, Op. 35; considered one of the most technically difficult works for the violin. Conductor: Valery Gergiev. Recorded during the BBC Proms 2013.
The piece is in three movements:
Allegro moderato (D major) The first movement starts with a quiet string melody, before building up to introduce the solo violin. The violin plays the main theme, later we hear the second theme: this leads to a huge repeat of the main theme for the whole orchestra. Afterward, we hear the solo violin doing some interesting versions of the main theme. Then we come to an amazing cadenza, where the violinist gets the chance to show off with amazingly fast runs and violin tricks. The soloist plays around with both themes, taking bits of them and extending them imaginatively. Eventually we hear the second theme repeated, before a very lively section rounds the first movement off.
Canzonetta: Andante (G minor) The second movement is short and very lyrical. It's filled with nostalgia and warmth. Tchaikovsky actually rewrote this from scratch after he realized his original second movement didn't really fit the rest of the concerto. In any case, the gentleness of this movement is a great bridge between the intensity of the first and third movements.
Finale: Allegro vivacissimo (D major) The third movement is the breathtaking finale. The violin goes back to its folk roots, and gleefully runs and leaps all over the place. The movement has a dramatic Russian spirit, with dazzling speed and skill from the soloist.
There is no break or pause between the second and third movements.
At the premiere, the audience booed more than they applauded the work. In fact, the crowd had mixed opinions: they applauded the soloist, Adolph Brodsky (2 April [O.S. 21 March] 1851 – January 22, 1929), theRussian Empire violinist; but booed and hissed the concerto itself! Even the orchestra didn't like the music, and played very quietly to not upset people.
German Bohemian music critic Eduard Hanslick wrote:
"The violin is no longer played, but torn apart, pounded black and blue… Friedrich Fischer… once said that there existed pictures one could see stink. Tchaikovsky's Violin Concerto brings us face to face for the first time with the revolting thought: may there not also exist musical compositions that we can hear stink?"
Such harsh criticism was very painful to the composer, and he never forgot the bad review, rereading it so often that he eventually memorized it. But even Hanslick could not stop the progress of music, and Brodsky soon repeated the work in London to great success. In subsequent years he and others championed it throughout the world, and today it is, with good reason, one of the most loved violin concertos ever written.
Sources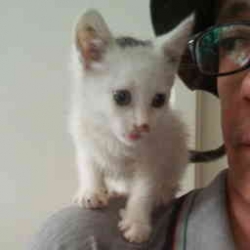 Latest posts by M. Özgür Nevres
(see all)