Conducted by Valery Gergiev, the National Youth Orchestra of the United States of America performs Dmitri Shostakovich's Symphony No. 10 in E minor (Op. 93). Recorded in London during the BBC Proms 2013.
The work was premiered by the Leningrad Philharmonic Orchestra under the baton of Soviet-Russian conductor Yevgeny Mravinsky (4 June [O.S. 22 May] 1903 – 19 January 1988) on 17 December 1953. It is scored for two flutes and piccolo (the second flute doubling the second piccolo), three oboes (third doubling cor anglais), three clarinets (third doubling E-flat clarinet), three bassoons (third doubling contrabassoon), four horns, three trumpets, three trombones, tuba, timpani, bass drum, snare drum, triangle, cymbals, tambourine, tam-tam, xylophone, and strings.
The symphony has four movements:
Moderato The first and longest movement is a slow movement in rough sonata form. As in his Fifth Symphony, Shostakovich quotes from one of his settings of Pushkin: in the first movement, from the second of his Op. 91: Four Monologues on Verses by Pushkin for bass and piano (1952), entitled "What is in My Name?". This theme of personal identity is picked up again in the third and fourth movements.
Allegro The second movement is a short and violent scherzo with syncopated rhythms and endlessly furious semiquaver (sixteenth note) passages.
Allegretto The third movement is a moderate dance-like suite of Mahlerian Nachtmusik – or Nocturne, which is what Shostakovich called it. It is built around two musical codes: the DSCH theme representing Shostakovich, and the Elmira theme.
Andante – Allegro A naively happy tune at a slow andante pace (again heavily influenced by Mahler) that suddenly changes into a fast finale.
Sources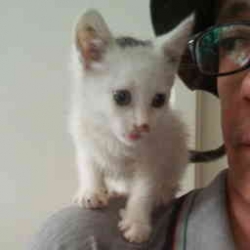 Latest posts by M. Özgür Nevres
(see all)