Conducted by Leonard Slatkin, the Detroit Symphony Orchestra performs Pyotr Ilyich Tchaikovsky's Symphony No. 2 in C minor, Op. 17, nicknamed the "Little Russian". This performance is published by the Detroit Symphony Orchestra and originally aired March 1, 2015 on dso.org/live.

https://www.youtube.com/watch?v=in_HCO9FlSk
This symphony is the shortest of the Russian composer's symphonies. Tchaikovsky used three Ukrainian folk songs to great effect in this work, it was nicknamed the "Little Russian" (Russian: Малороссийская, Malorossiyskaya) by Nikolay Kashkin (27 November [O.S. 9 December] 1839 – 15 March 1920, the Russian music critic as well as a professor of piano and music theory at the Moscow Conservatory for 33 years, 1866-96 and 1905-08), a friend of the composer as well as a well-known musical critic of Moscow. Ukraine was at that time frequently called "Little Russia".
Tchaikovsky composed this Symphony in 1872 and revised it seven years later, because despite its initial success, he was not satisfied with the symphony. He substantially rewrote the opening movement and shortened the finale. This revision is the version of the symphony usually performed today.
The symphony is scored for piccolo, two flutes, two oboes, two clarinets, two bassoons, four horns, two trumpets, three trombones, tuba, timpani, cymbals, bass drum, tamtam (last movement only), and strings.
There are four movements:
Andante sostenuto—Allegro vivo (C minor). In the first movement, a folk tune ("Down by Mother Volga") serves to anchor a sonata-form structure. Tchaikovsky reintroduces this song in the development section, and the horn sings it once more at the movement's conclusion. The rather vigorous second subject utilises a melody which would also be used subsequently by Nikolai Rimsky-Korsakov in his Russian Easter Festival Overture. The end of the exposition, in the relative E-flat major, leads straight into the development, in which material from both themes is heard. A long pedal note leads back to the second subject. Unusually, Tchaikovsky does not repeat the first subject theme in its entirety in this section, as is conventional, but instead uses it solely for the coda.
Andantino marziale, quasi moderato (E-flat major). The short second movement is a moderately paced, unpretentious rondo, its main theme a lighthearted, mock-pompous little march that Tchaikovsky rescued from his opera Undine, which he composed in 1869 but destroyed. There are other themes, the most expressive being a folk tune ("Spin, O My Spinner").
Scherzo. Allegro molto vivace (C minor). Fleet and scampering, this movement does not quote an actual folk song but sounds folk song-like in its overall character. It takes the form of a da capo scherzo and trio with a coda.
Finale. Moderato assai—Allegro vivo (C major). The vivid finale is the most overtly Russian movement. After a brief but expansive fanfare, Tchaikovsky quotes the folk song "The Crane", subjecting it to an increasingly intricate and colorful variations for orchestra. A more lyrical theme from the strings provides contrast before the symphony ends in a rousing C major conclusion.
Sources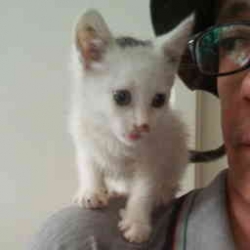 Latest posts by M. Özgür Nevres
(see all)