Conducted by Marek Janowski, the hr-Sinfonieorchester (Frankfurt Radio Symphony Orchestra) performs the overture of Robert Schumann's Manfred: Dramatic Poem with Music in Three Parts (Opus 115) (German: Manfred. Dramatisches Gedicht in drei Abtheitungen). Recorded live at the Alte Oper Frankfurt on 4 March 2016. Published by the hr-Sinfonieorchester Channel.
Manfred is based on the poem with the same name by Lord Byron (written in 1816–1817) and consists of an overture, an entracte, melodramas, and several solos and choruses. Written primarily in 1848, it was first performed at the Gewandhaus concert at Leipzig on March 14, 1852. This concert was presented by the prolific 19th-century Hungarian composer, virtuoso pianist and conductor Franz Liszt.
The overture is the most highly regarded piece in the work. It is considered the finest orchestral creations by Schumann.
Sources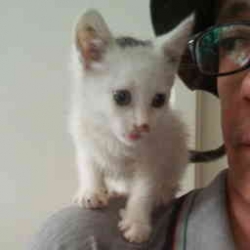 Latest posts by M. Özgür Nevres
(see all)