The Vienna Philharmonic Orchestra (Wiener Philharmoniker) plays Pyotr Ilyich Tchaikovsky's Symphony No. 5 in E minor, Op. 64. Conductor: Herbert von Karajan.
Pyotr Ilyich Tchaikovsky's Symphony No. 5
With his fifth symphony, Pyotr Ilyich Tchaikovsky yet again demonstrated why he was one of the romantic era's finest composers. The symphony was composed between May and August 1888 and was first performed in St Petersburg at the Mariinsky Theatre on November 18 of that year with Tchaikovsky conducting. It is dedicated to Theodor Avé-Lallemant, a German musician and music teacher (born 2 February 1806 in Magdeburg; d. 9 November 1890 in Hamburg).
In the summer of 1888, Tchaikovsky wrote one of his many letters to his Patron, Nadezhda von Meck, whom he quite astonishingly never met, in which he commented, "I don't know if I have already written that I have decided to write a symphony. At first, progress was very arduous, but now illumination seems to have descended upon me. We shall see!"
The work in question was this, his Symphony No.5. It had been ten years since the fairly unsuccessful premiere of Symphony No. 4 – admittedly punctuated by the composition of the Manfred Symphony in 1885 – and Tchaikovsky worked painstakingly hard to ensure that his latest symphonic creation received a favorable response.
The Symphony is in four movements:
Andante – Scherzo (Allegro con anima) (E minor – E major – E minor)
Andante cantabile con alcuna licenza (B minor – D major) – Non allegro (D-sharp minor) – Andante maestoso con pianoso (D major)
Valse: Allegro moderato (A major)
Finale: Andante maestoso (E major) – Non allegro (E minor) – Presto molto furioso (E minor) – Molto assai e molto maestoso (E major) – Allegro vivace (E major)
Like Symphony No. 4, the Fifth is a cyclical (see notes 1) symphony, with a recurring main theme. Unlike the Fourth, however, the theme is heard in all four movements, a feature Tchaikovsky had first used in the Manfred Symphony, which was completed less than two years before the Fifth.
The theme has a funereal character in the first movement but gradually transforms into a triumphant march, which dominates the final movement. According to an entry in the composer's notebook, dated 15 April 1888 about one month before he began the composition of the symphony, the composer described the introduction as "a complete resignation before fate, which is the same as the inscrutable predestination of fate." The changing character of the theme over the course of the symphony seems to imply optimism with regard to providence, an outlook that would not return in his Sixth Symphony.
The Fifth Symphony was enthusiastically received by Tchaikovsky's friends in Moscow. On 5/17 September, the composer wrote to Anatoly Tchaikovsky: "The symphony has received unanimous approval from all my friends: some even say that it's my best work. It's particularly significant that S. I. Taneyev is wholly enthusiastic".
However, his earlier doubts regarding the Fifth Symphony later resurfaced in letters to Nadezhda von Meck: "My new symphony was played twice in Saint Petersburg and once in Prague. I am convinced that this symphony is not a success. There is something so repellent about such excess, insincerity, and artificiality".
"With each day that passes I am increasingly certain that my last symphony is not a successful work, and the realization that it is unsuccessful (or perhaps that my powers are declining) is very distressing to me. The symphony is too colorful, massive, insincere, drawn out, and on the whole very unsympathetic… Am I indeed, as they say, written out?… If so, then this is terrible. Whether my misgivings are mistaken or not, regrettably I have concluded that the symphony written in 1888 is poorer than the one written in 1877".
After a performance of the Symphony in Hamburg in March 1889, with which Tchaikovsky was very satisfied, the composer wrote: "The musicians took to the music more and more each time the symphony was played. At rehearsals, there was general enthusiasm, flourishes, etc. The concert also went excellently. As a result, I no longer have a bad opinion of the symphony, and like it once more". "The Fifth Symphony was again performed magnificently, and I have started to love it again; my earlier judgment was undeservedly harsh…"
After his death, the work grew in popularity, with audiences and critics alike acknowledging Tchaikovsky's great skill as an orchestrator and his powerful evocation of the idea of fate throughout the symphony. Today, it stands as one of his most loved large-scale creations.
Notes
The cyclic form is a technique of musical construction, involving multiple sections or movements, in which a theme, melody, or thematic material occurs in more than one movement as a unifying device. Sometimes a theme may occur at the beginning and end (for example, in Brahms Symphony No. 3); other times a theme occurs in a different guise in every part (Berlioz, Symphonie Fantastique). The technique has a complex history, having fallen into disuse in the Baroque and Classical eras, but steadily increasing in use during the nineteenth century.
Sources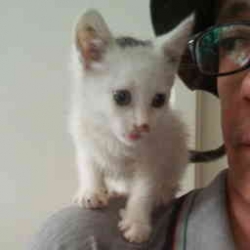 Latest posts by M. Özgür Nevres
(see all)