December 1983 – conducted by Eugen Jochum, the Berlin Radio Symphony Orchestra plays Austrian romantic era composer Anton Bruckner's (4 September 1824 – 11 October 1896) Symphony No. 9 in D minor.

https://www.youtube.com/watch?v=ONjfFN0BUE0
It was the last symphony upon which Bruckner worked and he left the last movement incomplete at the time of his death in 1896. The symphony was premiered under Ferdinand Löwe in Vienna in 1903, after Bruckner's death. Bruckner dedicated this symphony "to the beloved God" (in German, "dem lieben Gott").
The symphony has four movements, although the fourth is incomplete and fragmentary. Of this finale, it seems that much material in full score may have been lost very soon after the composer's death, and therefore some of the lost sections in full score survived only in two-to-four-stave sketch format. The placement of the Scherzo[1] second, and the key, D minor, are only two elements this work has in common with Beethoven's Ninth Symphony.
Eugen Jochum (1 November 1902 – 26 March 1987) was an eminent German conductor.
Notes
A scherzo (plural scherzos or scherzi) is a piece of music, often a movement from a larger piece such as a symphony or a sonata.
Sources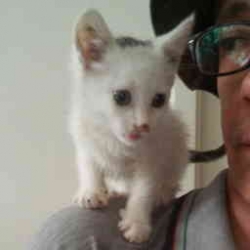 Latest posts by M. Özgür Nevres
(see all)