Accompanied by the Amsterdam Sinfonietta, Taiwanese-Australian violinist Ray Chen performs the Italian Baroque-era composer and violinist Giuseppe Tartini's Violin Sonata in G minor, B.g5, more familiarly known as the Devil's Trill Sonata (Italian: Il trillo del Diavolo), actually a piece for solo violin (with figured bass accompaniment). Here the piece is arranged for solo violin and strings. Published by the AVROTROS Klassiek channel.
Devil's Trill Sonata
The technically very difficult piece is based on the intriguing story of the French astronomer Jérôme Lalande (11 July 1732 – 4 April 1807), who told Giuseppe Tartini (8 April 1692 – 26 February 1770) of a dream in which he made a pact with the devil for his soul.
In Lalande's dream, the devil had asked to be Tartini's servant and teacher. At the end of the music lesson, Tartini handed the devil his violin to test his skill, which the devil began to play with virtuosity, delivering an intense and magnificent performance. So singularly beautiful and executed with such superior taste and precision was the Devil's performance, that the composer felt his breath taken away. The complete story is told by Tartini himself in Lalande's Voyage d'un François en Italie (A Frenchman's trip to Italy):
"One night, in the year 1713 I dreamed I had made a pact with the devil for my soul. Everything went as I wished: my new servant anticipated my every desire. Among other things, I gave him my violin to see if he could play. How great was my astonishment on hearing a sonata so wonderful and so beautiful, played with such great art and intelligence, as I had never even conceived in my boldest flights of fantasy."
"I felt enraptured, transported, enchanted: my breath failed me, and I awoke. I immediately grasped my violin in order to retain, in part at least, the impression of my dream. In vain! The music which I at this time composed is indeed the best that I ever wrote, and I still call it the 'Devil's Trill', but the difference between it and that which so moved me is so great that I would have destroyed my instrument and have said farewell to music forever if it had been possible for me to live without the enjoyment it affords me."
Mesmerized by the devil's brilliant and awe-inspiring playing, Tartini attempted to recreate what he had heard. However, despite having said that the sonata was his favorite, Tartini later wrote that it was "so inferior to what I had heard, that if I could have subsisted on other means, I would have broken my violin and abandoned music forever." While he claimed he composed the sonata in 1713, scholars think it was likely composed as late as the 1740s, due to its stylistic maturity.
"Devil's Trill Sonata" was not published until 1798 or 1799, almost thirty years after the composer's death.
Devil's Trill Sonata – Structure
Devil's Trill Sonata, written for violin with basso continuo (figured bass), is written in four movements:
Larghetto affettuoso
Allegro moderato
Andante
Allegro assai – Andante – Allegro assai
Amsterdam Sinfonietta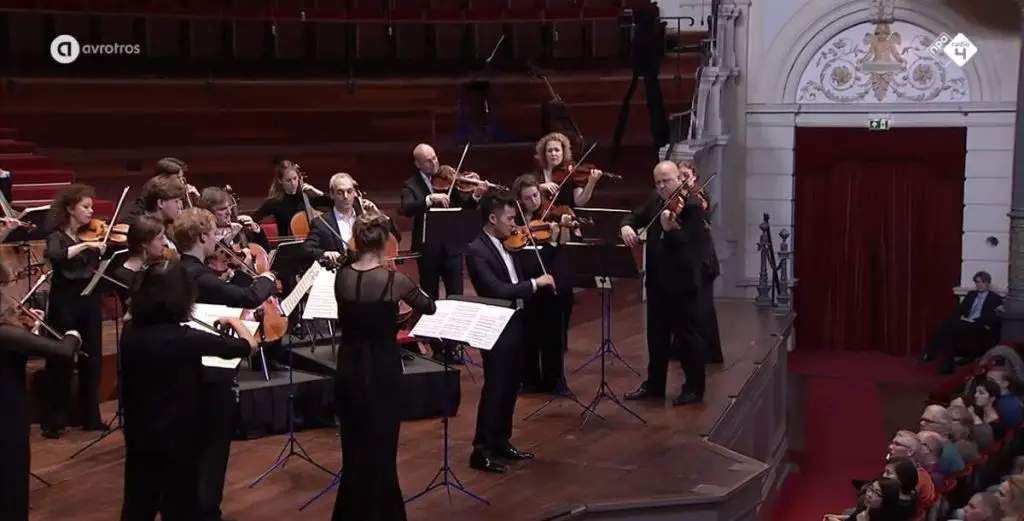 Amsterdam Sinfonietta was founded in 1988, with Lev Markiz as its first artistic director. Candida Thompson has been the concertmaster of the ensemble since 1995, as well as its artistic director since 2003. The approach to music-making without a conductor is what distinguishes the group from 'regular' chamber orchestras. It calls for an extremely intense degree of involvement from all the musicians.
In past years Amsterdam Sinfonietta has toured Europe, China, the United States, and Australia. It has appeared at major venues including the Barbican Hall in London, Cité de la Musique in Paris, the National Centre of Performing Arts in Beijing and the Berlin Konzerthaus.
Ray Chen
Ray Chen (born 6 March 1989) is a Taiwanese-Australian violinist. He was the first prize winner in the 2008 International Yehudi Menuhin Violin Competition and the 2009 Queen Elisabeth Competition.
Sources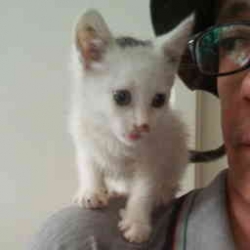 Latest posts by M. Özgür Nevres
(see all)