Australian dramatic coloratura soprano Joan Sutherland and the Italian operatic tenor Luciano Pavarotti sing "Parigi, o Cara" (Paris, o dear) from Giuseppe Verdi's 1853 opera "La Traviata". Sutherland & Pavarotti Gala Concert in the Concert Hall, Sydney Opera House in 1983 with the Australian Opera and Ballet Orchestra conducted by Richard Bonynge.
Parigi, o cara (Paris, o dear)
La traviata (The Fallen Woman) is an opera in three acts by Giuseppe Verdi set to an Italian libretto by Francesco Maria Piave. It is based on La dame aux Camélias (1852), a play adapted from the novel by Alexandre Dumas, fils. The opera was originally entitled Violetta, after the main character. It was first performed on 6 March 1853 at the La Fenice opera house in Venice.
The aria "Parigi, o care" (Paris, o dear) is from the 3rd act: The lovers (Alfredo-tenor and Violetta-soprano) are reunited and Alfredo suggests that they should leave Paris.
But it is too late: she knows her time is up (Alfredo, Violetta: Gran Dio!… morir sì giovane – "Great God!… to die so young"). Alfredo's father enters with the doctor, regretting what he has done. After singing a duet with Alfredo, Violetta suddenly revives, exclaiming that the pain and discomfort have left her. A moment later, she dies in Alfredo's arms.
Parigi, o cara lyrics
Italian
Parigi, o cara (caro), noi lasceremo,
la vita uniti trascorreremo.
De' corsi affanni compenso avrai,
la tua salute rifiorirà.
Sospiro e luce tu mi sarai,
tutto il futuro ne arriderà.
English translation
Paris, o darling (darling), we will leave,
we will spend our life together.
You will have compensation for the courses of trouble,
your health will flourish again.
Sigh and light you will be me,
all the future will smile.
Sources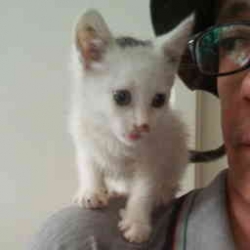 Latest posts by M. Özgür Nevres
(see all)