Conducted by Riccardo Muti, the Wiener Philharmoniker (Vienna Philharmonic Orchestra) performs Franz Schubert's Symphony No. 8 in B minor, D.759, commonly known as the "Unfinished Symphony". A 1992 recording of the piece.
Schubert's "Unfinished Symphony"
The "Unfinished Symphony" was started in the autumn of 1822 but left with only two movements known to be complete, even though Schubert would live for another six years. Hence the name "unfinished".
It is sometimes renumbered as Symphony No. 7, in accordance with the revised Deutsch catalog and the Neue Schubert-Ausgabe.
This famous "unfinished" symphony was first an "unremembered" symphony. Schubert probably gave the two-movement score to Josef Hüttenbrenner as a gift for his brother Anselm Hüttenbrenner (13 October 1794 – 5 June 1868), president of the Styrian Music Society in Graz. In return, Hüttenbrenner awarded Schubert with an Honorary Diploma in 1823.
For reasons that still remain unclear, the score of the two movements of "unfinished symphony" was then shelved and not given another glance by either Schubert or Anselm. Hüttenbrenner neither had the work performed nor even let society know he had the manuscript.
Years later, in 1860, at the age of 66, Hüttenbrenner rediscovered it and realized (finally) that he held a little miracle in his hands.
Hüttenbrenner approached the Austrian conductor Johann von Herbeck (25 December 1831 – 28 October 1877) with assurances of a "treasure" on par "with any of Beethoven's" and after another inexplicable delay of five years, Schubert's "Unfinished" Symphony had its premiere on 17 December 1865 in Vienna. The performance was nevertheless received with great enthusiasm by the audience.
There are two complete and completely orchestrated movements:
Allegro moderato in B minor,
and Andante con moto in E major.
The score of those two movements was not published before 1867. There are also fragments of a third movement.
While there are many musical reasons for its extraordinary power, there may be some biographical factors, too. Syphilis that would kill him six years later had its first serious effects on Schubert's health in 1822: there's fearlessness and directness about this symphony that may come from Schubert's experience of a world of darkness and pain he had not previously encountered.
The Unfinished Symphony's first movement was used in the 2002 film Minority Report, directed by Steven Spielberg and starring Tom Cruise and Colin Farrell.
Franz Schubert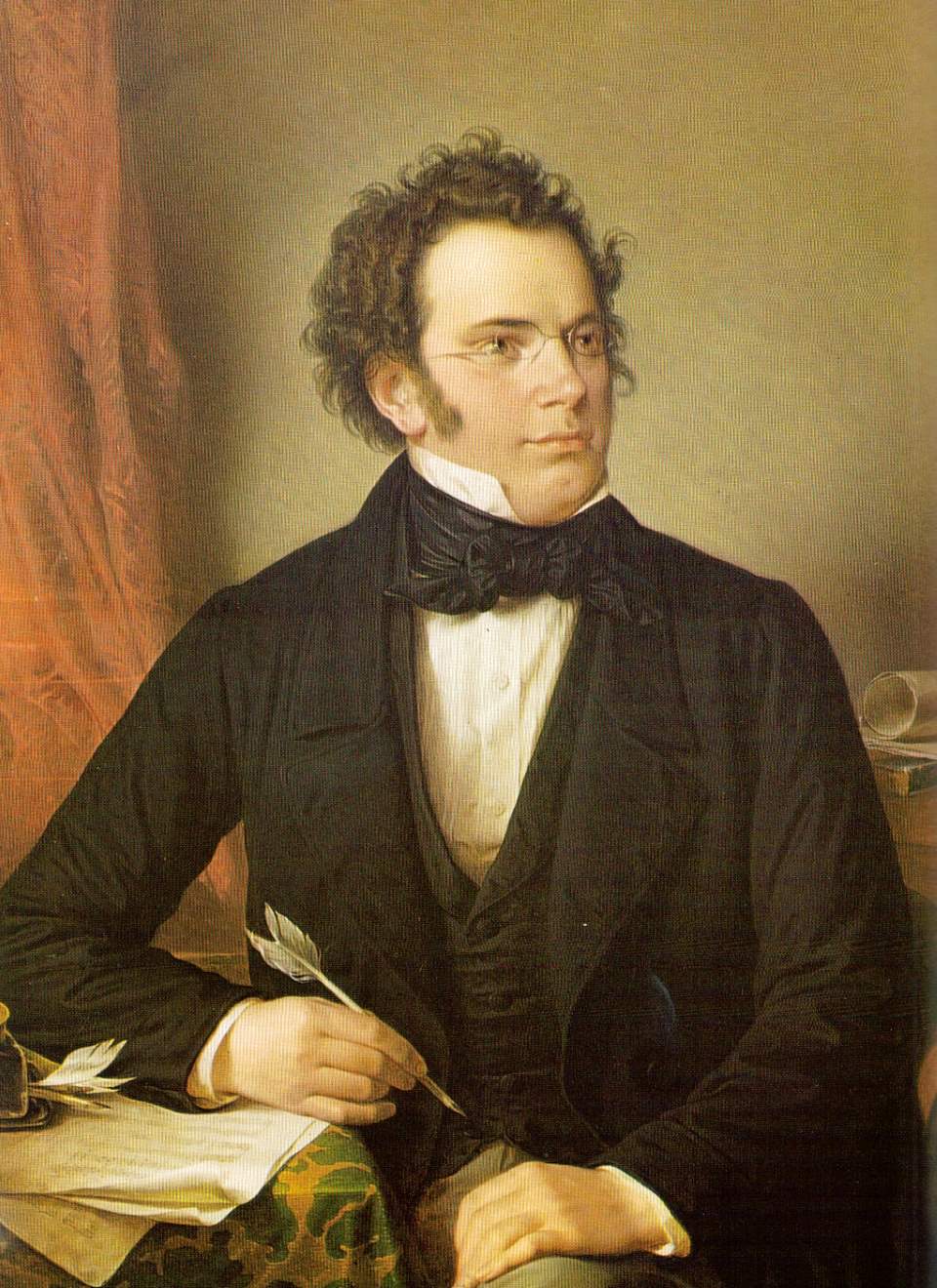 Despite dying at only age thirty-one (31 January 1797 – 19 November 1828), Austrian composer Schubert was extremely prolific. His output consists of over six hundred secular vocal works (mainly Lieder), seven complete symphonies, sacred music, operas, incidental music, and a large body of chamber and piano music.
Appreciation of his music, while he was alive, was limited to a relatively small circle of admirers in Vienna, but interest in his work increased significantly in the decades following his death. Felix Mendelssohn, Robert Schumann, Franz Liszt, Johannes Brahms, and other 19th-century composers discovered and championed his works. Today, Schubert is ranked among the greatest composers of the early Romantic era and, as such, is one of the most frequently performed composers of the early nineteenth century.
On his own request, Schubert was buried near Beethoven, whom he had admired all his life, in the village cemetery of Währing, Vienna. A year before his own death, he had served as a torchbearer at Beethoven's funeral.
Riccardo Muti
Riccardo Muti, Cavaliere di Gran Croce OMRI; is an Italian conductor. He was born on 28 July 1941. He holds two music directorships: the Chicago Symphony Orchestra and the Orchestra Giovanile Luigi Cherubini. Previously he held posts at the Maggio Musicale in Florence, the Philharmonia Orchestra in London, the Philadelphia Orchestra, the Teatro alla Scala in Milan, and the Salzburg Whitsun Festival.
Muti has been a prolific recording artist and has received dozens of honors, titles, awards, and prizes. He is particularly associated with the music of Giuseppe Verdi.
Sources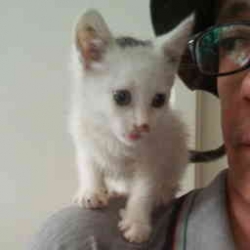 Latest posts by M. Özgür Nevres
(see all)