4tissimo, a Russian-Ukrainian guitar quartet is playing Zequinha de Abreu's "Tico Tico", with two guitars and eight hands. With the talented Ukrainian classical guitarist Nadja Kossinskaja's arrangement, they did a really good job. Enjoy!
And here is the orchestral version below. Gothenburg Symphony Orchestra (Göteborgs Symfoniker) conducted by Gustavo Dudamel.
Tico Tico
"Tico-Tico no fubá"(can be translated as "rufous-collared sparrow in the cornmeal") is actually a Brazilian choro song written by Zequinha de Abreu in 1917. Its original title was "Tico-Tico no farelo" ("sparrow in the bran"), but since Brazilian guitarist Américo Jacomino "Canhoto" (1889-1928) had a work with the same title, Abreu's work was given its present name in 1931.
Nadja Kossinskaja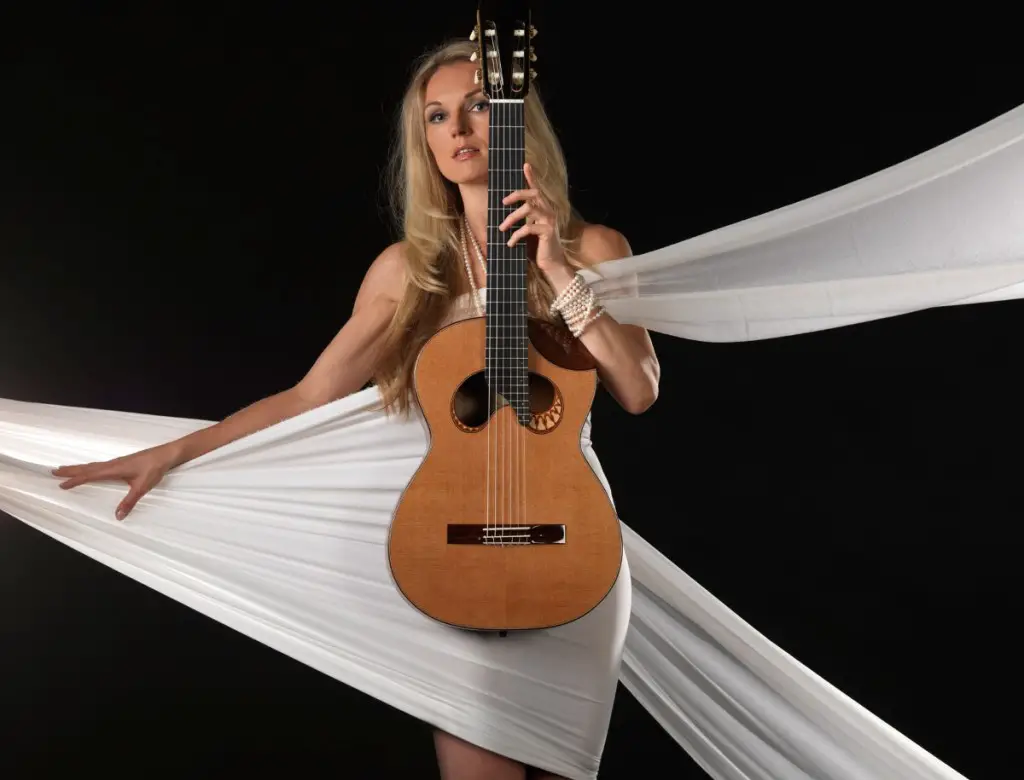 Nadja Kossinskaja, a native of Kyiv, Ukraine, began her musical education at age 11. At the same time as she completed her degree at the Drogobych Musical College in guitar and conducting, she also graduated from the National University of Culture and Arts of Ukraine in guitar, conducting (Prof. V. Zhadko), and percussion (Prof.G. Tschernenko).
She received her degree with excellence from the Academy of Music at the University in Muenster (Prof. W.Weigel) in Germany. Besides her musical accomplishments, she shows great interest in the sciences. Graduating from the school for gifted children in Kyiv with an emphasis in math and physics, she continued her education with the study of radio electronics and dentistry at National Polytechnic University and Medical School in Kyiv respectively.
Nadja Kossinskaja is the special price winner of the "John Duarte competition" in Rust, Austria and also received several prices in 9 international guitar competitions in Ukraine, Poland, England, Spain, i.e.:
"Gitaralia Competition"-1.Place, "Stafford Classical Guitar Recital Competition" – 2. Place,
Guitar competition "Villa de Aranda"-2.Place etc.
She received a full-right scholarship for "Summer Academy" at the Accademie Musicale Chigiana, Italy with Prof. Oscar Ghiglia.
Since 1997 has taken part in masterclasses given by teachers like R.Gallen, J.Klerch, K.Marcioni, A.Pierri, R.Aussel, G.Guillen, J.Duarte, O.Ghiglia.
Recent media productions include patented recordings for the West German National Radio, recording of film music for DT-Media, and multiple performances on TV as well as performances and recordings as a soloist with various orchestras (i.e. Ukraine National Orchestra). Nadja Kossinskaja provided the musical background for Berlin International.
Dimitri Illarionov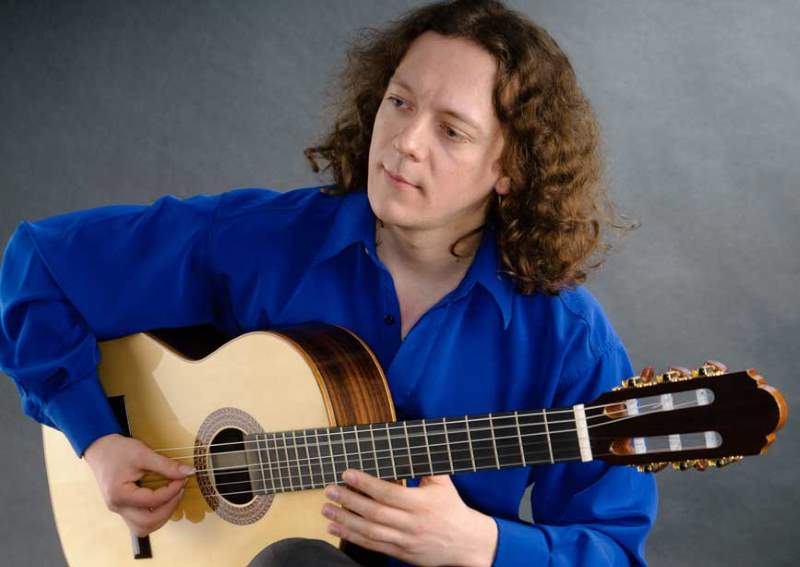 Dimitri Illarionov (born 1979) is a Russian classical guitarist. In 2002, Illarionov won the Guitar Foundation of America International Solo Competition.
In 1997, Illarionov graduated with honors from the Academic Music College at the Moscow Tchaikovsky Conservatory. He then studied at the Russian Gnesins's Academy of Music with Professor Alexander Frauchi.
He also took lessons with the Russian composer and guitarist Nikita Koshkin; masterclasses with such prominent musicians as guitarists Carlo Marchione and Roberto Aussell, lutenist Hopkinson Smith and cellist David Geringas. Between 2002 and 2004, Illarionov was an assistant to Professor Frauchi. Illarionov currently teaches his own class in the Academy.
Illarionov is the winner and laureate of numerous international competitions in the USA, Spain, Poland, Belgium, the Czech Republic, and Russia. These include
Grand Prix in the VI International Promotional Competition "Guitar Talents' Review" (Gdańsk, Poland – 1999) and the title of "The Greatest Hope" in the "Tenth Gdańsk Meeting of Guitarists"
First Prize and Prize of Public in the VIII International Guitar Competition in Coria (Spain – 2004)
First Prize in the Russian International Guitar Competition – "Guitar in Russia" in Voronezh (Russia – 2002).
Illarionov was the first guitarist to take the Second Prize in the III International Competition of Musical Personalities "Alexander Tansman" (Łódź, Poland – 2000). Piano, violin, cello, guitar, and other instruments compete directly with each other in this competition, and Illarionov's success there made him the highest-placed guitarist ever in the Tansman competition.
In October 2002, Illarionov won The Twentieth International Guitar Foundation of America Solo Guitar Competition (GFA – Miami, Florida, USA). As part of the prize, he conducted his concert tour (in the USA and Canada) and will record a concert video. Besides guitar competition, Illarionov is a laureate of composing and conducting competitions.
Zequinha de Abreu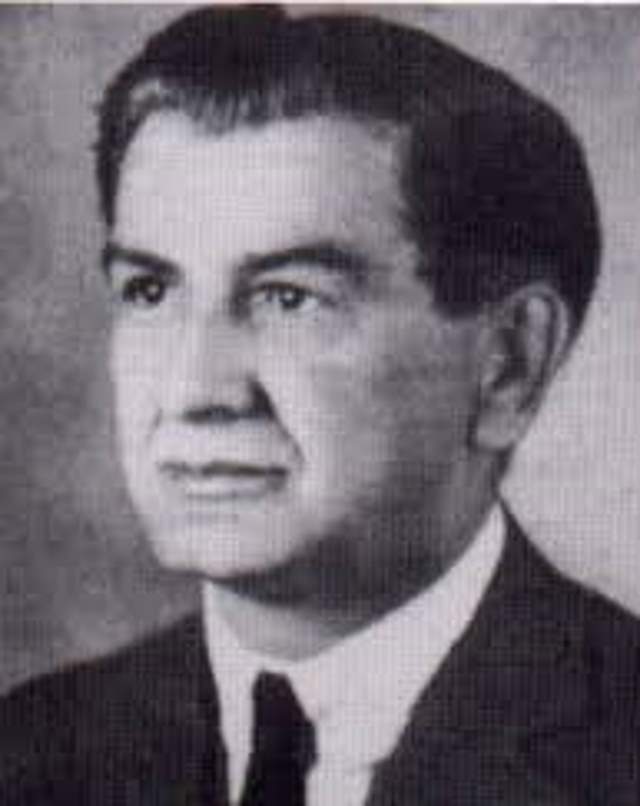 José Gomes de Abreu, better known as Zequinha de Abreu (September 19, 1880 – January 22, 1935) was a Brazilian musician and composer.
Abreu was born in Santa Rita do Passa Quatro. He is best known for the famous choro tune "Tico-Tico no Fubá" (1917), whose original title was "Tico-Tico no Farelo". Other well-known tunes he wrote were "Branca" and "Tardes de Lindóia."
Because of the lack of written tradition, Tico Tico is played in various melodic versions all over the world. Abreu died in São Paulo, aged 54.
Sources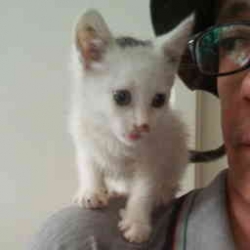 Latest posts by M. Özgür Nevres
(see all)