Janine Jansen (violin), Torleif Thedéen (cello), and Itamar Golan (piano) perform Franz Schubert's Piano Trio No. 1 in B-flat major for piano, violin, and cello, D. 898. Recorded during Janine Jansen's Internationaal Kamermuziek Festival (International Chamber Music Festival) Utrecht in 2011.
Franz Schubert's Piano Trio No. 1
The Piano Trio No. 1 was written by the Austrian composer in 1827. Schubert finished the work in 1828, in the last year of his life (31 January 1797 – 19 November 1828). It was published in 1836 as Opus 99, eight years after the composer's death. Like the E-flat major trio, it is an unusually large-scale work for the piano trio, taking more than 45 minutes in total to perform.
Movements
The piano trio contains four movements:
Allegro moderato. The first movement, an Allegro moderato, is supremely balanced, and perfectly orchestrated. The piano takes the first theme with strings providing staccato accompaniment. An upward scale on the piano leads to the second theme, first stated by the cello. Minor incarnations of the theme ensue with increasing longing. The movement is both vigorous and mellifluous and is the longest of the four in the Trio.
Andante un poco mosso. The second movement of Franz Schubert's Piano Trio No. 1, marked Andante un poco mosso, starts with a beautiful lullaby-like melody on the cello that moves to the violin. After growing and increasing in tempo, passing the theme among the instruments, a more elegant section starts, then becomes more agitated, moving through minor keys, and developing ideas. There is a return to the lilting melody from the beginning of the movement and the Andante ends sweetly.
Scherzo. Allegro. The third movement is a Scherzo Allegro that borrows from the Ländler – a folk dance in 3/4 time that features hopping, stomping, and, occasionally, yodeling. The Ländler was popular in Austria at the end of the 18th century and is thought to have contributed to the evolution of the waltz. A mellower, more refined Trio section in the middle shows off violin and cello trading the melody, while the piano plays staccato pairs of chords. The more rugged Scherzo returns with a piano call and twirls to the finish. The movement is vintage Schubert – just the sort of music he loved to improvise to accompany dancing at his regular soirees.
Rondo. Allegro vivace. The finale of Franz Schubert's Piano Trio No. 1 is a rondo though it is closer to a developmental sonata form. It is also dance-like and the three instruments follow one another throughout, playing tripping dotted figures, arpeggios, and trills. The music continues to develop and vary, changing keys, making declarative pronouncements, and adding to the picturesque flight – one of the most unique and beautiful in all of Schubert. After whirlwinds of material, the finale settles, walks merrily along in a conversational way, then interrupts itself loudly and leaps to a cadence.
Sources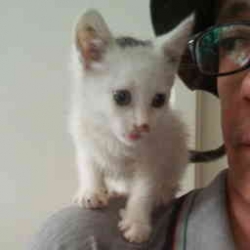 Latest posts by M. Özgür Nevres
(see all)