Janine Jansen and Friends perform Franz Schubert's Octet in F major, D. 803. Recorded on June 24, 2015 in TivoliVredenburg, Utrecht. At Janine Jansen's Internationaal Kamermuziek Festival (International Chamber Music Festival) Utrecht. A beautiful HD video by AVROTROS Klassiek, enjoy!
Performers:
Janine Jansen (violin)
Gregory Ahss (violin)
Nimrod Guez (viola)
Nicolas Alstaedt (cello)
Rick Stotijn (double bass)
Andreas Ottensamer (clarinet)
Fredrik Ekdahl (bassoon)
Radek Barborák (horn).
Franz Schubert's Octet in F Major
The work was composed in March 1824. It was commissioned by the renowned Austrian clarinetist Ferdinand Troyer (February 1, 1780 – July 23, 1851).
Schubert's Octet is often regarded as one of the most significant chamber music works of the Romantic era. It combines elements of classical forms with Schubert's distinctive lyrical style, showcasing his mastery of counterpoint, rich harmonies, and poignant melodies. The composition is notable for its expansive structure and the seamless interplay among the eight instruments, creating a cohesive and immersive musical experience.
There are six movements. With start times in the video:
Adagio – Allegro – Più allegro [0:00]. The piece begins with a slow and serene introduction followed by an energetic and joyful Allegro section. Schubert's gift for melody is evident in the soaring themes presented by various instruments.
Adagio [15:33]. This movement is a heartfelt and lyrical Adagio, featuring a beautiful melody introduced by the clarinet. It showcases Schubert's ability to evoke deep emotions through his music.
Allegro vivace – Trio – Allegro vivace [27:37]. The third movement is a lively and spirited Scherzo with a contrasting Trio section. The octet displays a sense of playfulness and rhythmic vitality throughout this movement.
Andante – variations. Un poco più mosso – Più lento [34:29]. In this movement, Schubert presents a theme followed by a set of variations. Each variation explores different moods and textures while maintaining the overall lyrical and expressive character.
Menuetto. Allegretto – Trio – Menuetto – Coda [46:01]. A graceful and elegant Menuetto follows, featuring a charming dance-like rhythm. Schubert skillfully balances the lightness of the dance with moments of expressive depth.
Andante molto – Allegro – Andante molto – Allegro molto [52:51]. The finale of Schubert's Octet in F Major begins with a mournful Andante section, which gradually transforms into a lively and exuberant Allegro. The Octet concludes with a sense of triumph and celebration.
Sources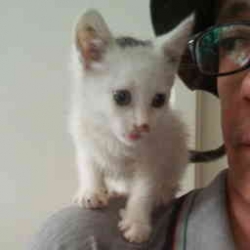 Latest posts by M. Özgür Nevres
(see all)