Franz Schubert's Octet in F major, D. 803. Musicians: Antje Weithaas, Violin; Alina Pogostkina, Violin; Veronika Hagen, Viola; Sol Gabetta, Cello; Robert Vizvari, Double Bass; Alejandro Núñez, Horn; Gustavo Núñez, Bassoon; Sabine Meyer, Clarinet. Recorded during the 2016 Solsberg Festival and published by the Hochrhein Musikfestival channel.
Solsberg Festival
The Argentine cellist Sol Gabetta, who has settled in the Fricktal of Aargau for several years, fulfilled a dream with the first Solsberg Festival in June 2006: making music with the like – minded in a historically significant environment, and designing exciting programs in the circle of selected people Musicians are played. The previous festivals were enthusiastically received by the public and the press, attracting a rapidly growing number of visitors from all over Europe.
The musicians, who design the Solsberg Festival, have won all the major international prizes. They stand in the midst of glamorous artists' careers and can undoubtedly be counted as the new generation of internationally leading soloists.
Franz Schubert's Octet
The piece was completed on 1 March 1824 and commissioned by the Austrian count and renowned clarinetist Ferdinand Troyer (February 1, 1780 – July 23, 1851). It was first performed at Troyer's townhouse in Vienna, where Troyer himself played the clarinet part.
There are six movements:
Adagio – Allegro – Più allegro
Adagio
Allegro vivace – Trio – Allegro vivace
Andante – variations. Un poco più mosso – Più lento
Menuetto. Allegretto – Trio – Menuetto – Coda
Andante molto – Allegro – Andante molto – Allegro molto
Sources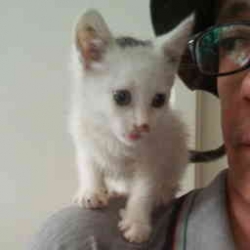 Latest posts by M. Özgür Nevres
(see all)