Ludwig van Beethoven's Piano Trio in B-flat major, Op. 11, also known as "Gassenhauer Trio", played by the French clarinetist Paul Meyer, the German cellist Julian Steckel and the French pianist Éric Le Sage. Recorded at The Sunday Morning Concert, on February 1st, 2015, Concertgebouw Amsterdam. Published by the AVROTROS Klassiek channel.
Ludwig van Beethoven's Piano Trio, Op. 11 "Gassenhauer"
The Piano Trio in B-flat major, Op. 11 was composed in 1797 and published in Vienna the next year. Beethoven dedicated the piece to Countess Maria Wilhelmine von Thun (Vienna 13 June 1744 – Vienna 18 May 1800), a Viennese aristocrat of the 18th century. She is remembered as the sponsor of a musically and intellectually outstanding salon and for her patronage of music, notably that of Mozart and Beethoven.
The work is also sometimes known by the nickname "Gassenhauer Trio". This arose from its third movement which creates nine variations from a theme from the then-popular dramma giocoso (Italian, literally: drama with jokes) L'amor marinaro ossia Il corsaro (15 October 1797, Wiener Hoftheater) by Joseph Weigl.
This particular melody, "Pria ch'io l'impegno" ("Before I go to work"), was so popular it could be heard in many of Vienna's lanes ("Gasse" in German). Contemporary equivalents of the term "Gassenhauer" include "hit" (success) or "schlager". Other composers who used this melody include Joseph von Eybler, Johann Nepomuk Hummel, and Niccolò Paganini.
Because of its unique scoring in Beethoven's output, there is some uncertainty as to whether to include it in the ordinal numbering of Beethoven's piano trios. Some assign it "No. 4" between Op. 1 and Op. 70 sets while others leave the work out of the numbering.
The trio is in three movements:
Allegro con brio
Adagio
Tema con variazioni ("Pria ch'io l'impegno": Allegretto)
Paul Meyer, Julian Steckel, and Éric Le Sage play together frequently. Paul Meyer is France's most famous clarinet player, he is also an active conductor. Julian Steckel is praised for its powerful yet casual cello playing. And pianist Éric Le Sage is a subtle and poetic performer of especially the Romantic repertoire.
Sources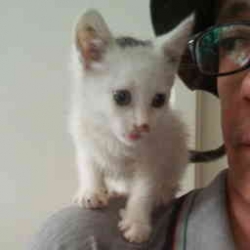 Latest posts by M. Özgür Nevres
(see all)