The legendary cellist Mstislav Rostropovich plays Johann Sebastian Bach's Cello Suites, The Six suites for unaccompanied cello, probably the most frequently performed and recognizable solo compositions ever written for the instrument. Recorded in 1991.
Bach's Cello Suites
The Six Cello Suites, BWV 1007-1012, were most likely composed during the period 1717-1723 when Bach served as a Kapellmeister (from German Kapelle [chapel] and Meister [master], literally "master of the chapel choir") in the German town of Köthen.
They are considered some of the most profound and challenging pieces in the entire cello repertoire and are admired for their technical difficulty, musical beauty, and emotional depth.
Each suite consists of a prelude followed by a series of dance movements, such as allemandes, courantes, sarabandes, minuets, and gigues, among others. The suites are written in a variety of keys and are constructed using a range of musical techniques, including fugues, counterpoint, and ornamentation.
Bach's cello suites were not widely known or performed until the 20th century when they were championed by cellists such as Pablo Casals, who made a celebrated recording of the suites in the 1930s. Since then, the Bach Cello Suites have become a staple of the cello repertoire, and are performed and recorded by cellists all over the world.
The suites are considered a pinnacle of solo cello music and are admired for their complex polyphony, expressive melodies, and profound emotional depth. They are often studied by cellists as a means of developing technique, musicality, and interpretation, and are beloved by audiences for their beauty, intricacy, and emotional power.
Suite No. 1 in G major, BWV 1007
Suite No. 2 in D minor, BWV 1008
Suite No. 3 in C major, BWV 1009
Suite No. 4 in E-flat major, BWV 1010
Suite No. 5 in C minor, BWV 1011
Suite No. 6 in D major, BWV 1012
Bach's cello suites are in six movements each and have the following structure and order of movements:
Prelude During the Baroque era, the prelude may have served as an introduction to succeeding movements of a work that were usually longer and more complex.
Allemande, one of the most popular instrumental dance forms in Baroque music, and a standard element of a suite. Originally, the allemande formed the first movement of the suite, before the courante, but, later, it was often preceded by an introductory movement, such as a prelude.
Courante is one of the names given to a family of triple meter dances from the late Renaissance and the Baroque era.
Sarabande (from French sarabande, itself derived from Spanish zarabanda) is a dance in triple meter.
Galanteries – (Minuets for Suites 1 and 2, Bourrées for 3 and 4, Gavottes for 5 and 6) – In the Baroque dance suite, the galanteries are pieces in the suite which are not "necessary" to the suite (unlike an allemande, gigue etc.) but are included to break up the suite and offer the chance to perform less familiar pieces. These movements usually follow the sarabande
Gigue, is a lively baroque dance originating from the British jig.
Mstislav Leopoldovich Rostropovich
Mstislav Leopoldovich Rostropovic (March 27, 1927 – April 27, 2007), was a Soviet and Russian cellist and conductor. He is considered to be one of the greatest cellists of the 20th century. He was born in born in Baku, Azerbaijan.
He gave his first cello concert in 1942. He won first prize at the International Music Awards of Prague and Budapest in 1947, 1949, and 1950. In 1950, at the age of 23, he was awarded what was then considered the highest distinction in the Soviet Union, the Stalin Prize.
His international career started in 1963 in the Conservatoire of Liège (with Kirill Kondrashin) and in 1964 in West Germany. He went on several tours in Western Europe and met several composers, including Benjamin Britten, who dedicated his Cello Sonata, three Solo Suites, and his Cello Symphony to Rostropovich.
Rostropovich played at The Proms (see notes 1) on the night of August 21, 1968. He played with the Soviet State Symphony Orchestra- it was the orchestra's debut performance at the Proms. The programme featured Czech composer Antonín Dvořák's Cello Concerto and was the same day that Russians invaded Czechoslovakia to put an end to Alexander Dubček's Prague Spring.
After the performance, which had been preceded by heckling and demonstrations, the orchestra and soloist were cheered by the Proms audience. Rostropovich stood and held aloft the conductor's score of the Dvořák as a gesture of solidarity for the composer's homeland and the city of Prague, a place he loved.
Rostropovich was a fighter for art without borders, freedom of speech, and democratic values, resulting in harassment from the Soviet regime. An early example was in 1948 when he was a student at the Moscow Conservatory.
In response to the 10 February 1948 decree on so-called 'formalist' composers, his teacher Dmitri Shostakovich was dismissed from his professorships in Leningrad and Moscow; the then 21-year-old Rostropovich quit the conservatory, dropping out in protest.
In 1970, Rostropovich sheltered Aleksandr Solzhenitsyn, who otherwise would have had nowhere to go, in his own home. His friendship with Solzhenitsyn and his support for dissidents led to official disgrace in the early 1970s. As a result, Rostropovich was restricted from foreign touring, as was his wife, soprano Galina Vishnevskaya, and his appearances performing in Moscow were curtailed, as increasingly was his appearances in such major cities as Leningrad and Kyiv.
Rostropovich left the Soviet Union in 1974 with his wife and children and settled in the United States. He was banned from several musical ensembles in his homeland, and his Soviet citizenship was revoked in 1978 because of his public opposition to the Soviet Union's restriction of cultural freedom. He would not return to the Soviet Union until 1990.
Notes
Founded in 1895, "The Proms", more formally known as The BBC Proms, or The Henry Wood Promenade Concerts presented by the BBC, is an eight-week summer season of daily orchestral classical music concerts and other events held annually, predominantly in the Royal Albert Hall in London. Each season currently consists of more than 70 concerts in the Albert Hall, a series of chamber concerts at Cadogan Hall, additional Proms in the Park events across the United Kingdom on the last night, and associated educational and children's events. In 2009 the total number of concerts reached 100 for the first time. In the context of classical music festivals, Jiří Bělohlávek has described the Proms as "the world's largest and most democratic musical festival".
Sources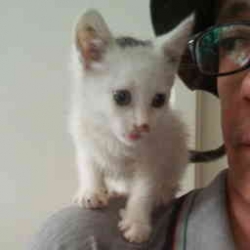 Latest posts by M. Özgür Nevres
(see all)