Spanish tenor José Carreras sings "En Aranjuez con tu Amor" in the studio, a song by Alfredo Garcia Segura (1929 – 2003), based on the second part (Adagio) of Joaquín Rodrigo's Concierto de Aranjuez. The song title means "In Aranjuez With Your Love" in English. The Angel Orchestra of London, conducted by Michael Reed.
Aranjuez is a town and municipality lying 42 km south of Madrid in the southern part of the Madrid Region or Community of Madrid. It is located at the confluence of the Tagus and Jarama rivers, 44 km from Toledo. As of 2009, it had a population of 54,055. It is one of the Royal Estates of the Crown of Spain since the times of Philip II in 1560.
Joaquín Rodrigo's Concierto de Aranjuez was inspired by the gardens at Palacio Real de Aranjuez, the spring resort palace and gardens built by Philip II in the last half of the 16th century and rebuilt in the middle of the 18th century by Ferdinand VI. The work attempts to transport the listener to another place and time through the evocation of the sounds of nature.
According to the composer, the first movement is "animated by a rhythmic spirit and vigor without either of the two themes… interrupting its relentless pace"; the second movement "represents a dialogue between guitar and solo instruments (cor anglais, bassoon, oboe, horn, etc.)"; and the last movement "recalls a courtly dance in which the combination of double and triple time maintains a taut tempo right to the closing bar." He described the concerto itself as capturing "the fragrance of magnolias, the singing of birds, and the gushing of fountains" in the gardens of Aranjuez.
Rodrigo and his wife Victoria stayed silent for many years about the inspiration for the second movement, and thus the popular belief grew that it was inspired by the bombing of Guernica in 1937. In her autobiography, Victoria eventually declared that it was both an evocation of the happy days of their honeymoon and a response to Rodrigo's devastation at the miscarriage of their first pregnancy. It was composed in 1939 in Paris.
Rodrigo dedicated the Concierto de Aranjuez to Regino Sainz de la Maza.
Joaquín Rodrigo, nearly blind since age three, was a pianist. He did not play the guitar, yet he still managed to capture and project the role of the guitar in Spanish music.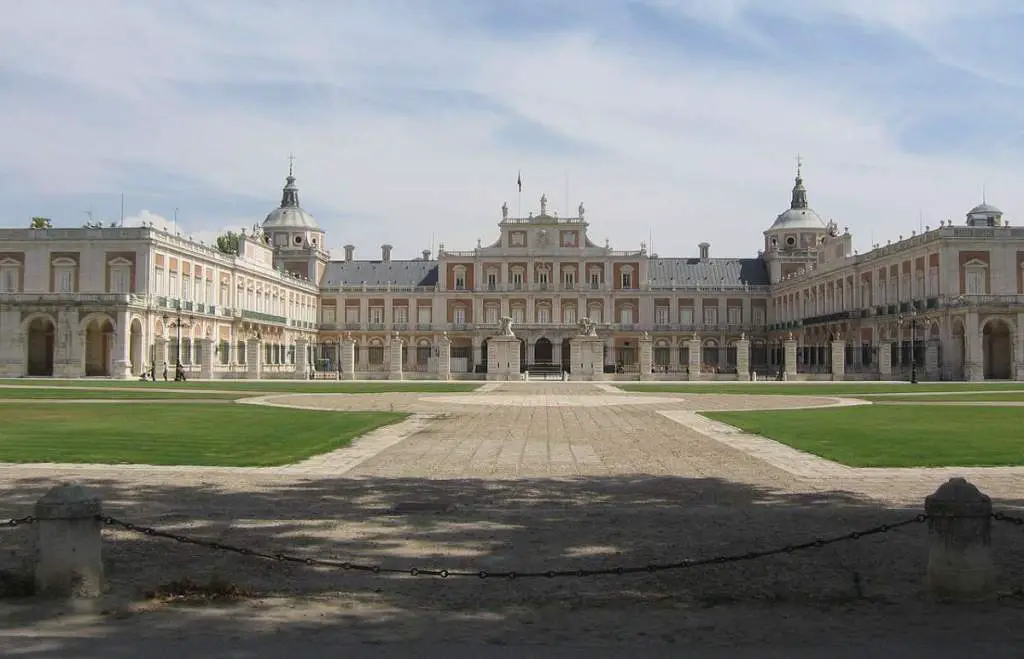 En Aranjuez con tu amor Lyrics
Spanish: "En Aranjuez con tu amor"
Aranjuez,
Un lugar de ensuenos y de amor
Donde un rumor de fuentes de cristal
En el jardín parece hablar
En voz baja a las rosas
Aranjuez,
Hoy las hojas secas sin color
Que barre el viento
Son recuerdos del romance que una vez
Juntos empezamos tu y yo
Y sin razón olvidamos
Quizá ese amor escondido esté
En un atardecer
En la brisa o en la flor
Esperando tu regreso
Aranjuez,
Hoy las hojas seces sin color
Que barre el viento
Son recuerdos del romance que una vez
Juntos empezamos tu y yo
Y sin razón olvidamos
En Aranjuez, amor
Tu y yo
English translation: "In Aranjuez with your love"
Aranjuez,
a place of dreams and love
Where a rumour of crystal
fountains in the garden
seems to whisper to the roses
Aranjuez,
today the dry leaves without colour
Which are swept by the wind
Are just reminders of the romance we once started
And that we've forsaken
without reason
Maybe this love is hidden
in one sunset
In the breeze or in a flower
Waiting for your return
Aranjuez,
today the dry leaves without colour
Which are swept by the wind
Are just reminders of the romance we once started
And that we've forsaken
without reason
In Aranjuez, my love
You and I
Sources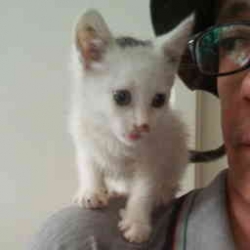 Latest posts by M. Özgür Nevres
(see all)