Conducted by Valery Gergiev, one of the premier orchestras in the world, the London Symphony Orchestra plays Maurice Ravel's most famous musical composition, "Boléro", the one-movement orchestral piece originally composed as a ballet.

You can also watch Wiener Philharmoniker (Vienna Philharmonic Orchestra) and Gustavo Dudamel version.
Boléro epitomises Joseph-Maurice Ravel's (March 7, 1875 – December 28, 1937) preoccupation with restyling and reinventing dance movements. It was also one of the last pieces he composed before illness forced him into retirement.
It is originally composed as a ballet commissioned by Russian actress and dancer Ida Rubinstein (5 October 1885 – 20 September 1960), who asked Ravel to make an orchestral transcription of six pieces from Isaac Albéniz's set of piano pieces, Iberia. While working on the transcription, Ravel was informed that the movements had already been orchestrated by Spanish conductor Enrique Arbós, and that copyright law prevented any other arrangement from being made. When Arbós heard of this, he said he would happily waive his rights and allow Ravel to orchestrate the pieces.
However, Ravel changed his mind and decided initially to orchestrate one of his own previously written works. He then changed his mind again and decided to write a completely new piece based on the musical form and Spanish dance called bolero. While on vacation at St-Jean-de-Luz, Ravel went to the piano and played a melody with one finger to his friend Gustave Samazeuilh, saying "Don't you think this theme has an insistent quality? I'm going to try and repeat it a number of times without any development, gradually increasing the orchestra as best I can." This piece was initially called Fandango, but its title was soon changed to "Boléro"
Sources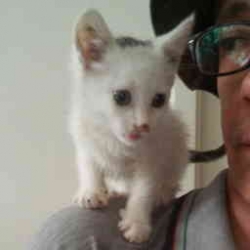 Latest posts by M. Özgür Nevres
(see all)