Conducted by Valery Gergiev, the Wiener Philharmoniker (Vienna Philharmonic Orchestra) plays Russian composer Igor Stravinsky's "The Firebird" (French: L'oiseau de feu; Russian: Zhar-ptitsa); a ballet and orchestral concert work, written for the 1910 Paris season of Sergei Diaghilev's Ballets Russes company, with choreography by Michel Fokine. Recorded during the Salzburg Festival in 2000.
"The Firebird" by Stravinsky
When Russian art critic, patron, ballet impresario, and founder of the Ballets Russes (see notes 1) recruited him to create works for his company, Sergei Diaghilev Stravinsky was a young, virtually unknown composer. The Firebird was his first project. When the ballet was first performed on 25 June 1910, it was an instant success with both audience and critics.
The ballet is based on Russian folk tales of the magical glowing bird that can be both a blessing and a curse to its owner.
The ballet centers on the journey of its hero, Prince Ivan. Ivan enters the magical realm of Kashchei the Immortal; all of the magical objects and creatures of Kashchei are herein represented by a chromatic descending motif, usually in the strings. While wandering in the gardens, he sees and chases the Firebird. The Firebird, once caught by Ivan, begs for its life and ultimately agrees to assist Ivan in exchange for eventual freedom.
Next, Prince Ivan sees thirteen princesses, with one of whom he falls in love. The next day, Ivan chooses to confront Kashchei to ask to marry one of the princesses; the two talk and eventually begin quarreling.
When Kashchei sends his magical creatures after Ivan, the Firebird, true to its pledge, intervenes, bewitching the creatures and making them dance an elaborate, energetic dance (the "Infernal Dance"). The creatures and Kashchei then fall asleep; however, Kashchei awakens and is then sent into another dance by the Firebird.
While Kashchei is bewitched, the Firebird tells Ivan the secret to Kashchei's immortality – his soul is contained inside an enormous, magical egg. Ivan destroys the egg, killing Kashchei. With Kashchei gone and his spell broken, the magical creatures and the palace all disappear.
All of the "real" beings, including the princesses, awaken and with one final hint of the Firebird's music (though in Fokine's choreography she makes no appearance in that final scene on-stage), celebrate their victory.
Notes
The Ballets Russes was an itinerant ballet company based in Paris that performed between 1909 and 1929 throughout Europe and on tours to North and South America. The company never performed in Russia, where the Revolution disrupted society. After its initial Paris season, the company had no formal ties there. The company's productions created a huge sensation, completely reinvigorating the art of performing a dance, bringing many visual artists to public attention, and significantly affecting the course of musical composition. It also introduced European and American audiences to tales, music, and design motifs drawn from Russian folklore. The influence of the Ballets Russes lasts to the present day.
Sources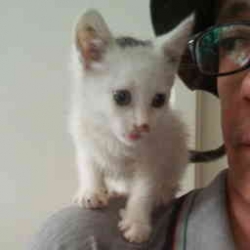 Latest posts by M. Özgür Nevres
(see all)