Conducted by Herbert von Karajan, the Wiener Philharmoniker (Vienna Philharmonic Orchestra) and the Wiener Singverein perform the Coronation Mass (German: Krönungsmesse) (Mass No. 15 in C major, K. 317; sometimes Mass No. 16) by Wolfgang Amadeus Mozart. During the High Mass celebrated by H.H. Pope John Paul II in St. Peter's Basilica at Vatican City on June 29, 1985.
Soloists
Kathleen Battle, soprano
Trudeliese Schmidt, mezzo-soprano
Gosta Winbergh, tenor
Ferruccio Furlanetto, bass
Wolfgang Amadeus Mozart's Coronation Mass
The work was completed on March 23, 1779 in Salzburg. Mozart had just returned to the city after 18 months of fruitless job hunting in Paris and Mannheim, and his father Leopold promptly got him a job as court organist and composer at Salzburg Cathedral. The mass was almost certainly premiered there on Easter Sunday, April 4, 1779. Contrary to a popular misconception, it was not intended for the church of Maria Plain near Salzburg.
The KV 317 mass appears to have acquired the nickname "Coronation" at the Imperial court in Vienna in the early nineteenth century, after becoming the preferred music for royal and imperial coronations as well as services of Thanksgiving. Whether it was performed at the coronations of Leopold II in 1790 and Francis II in 1792, as some sources assume, is unlikely.
Musical allusions to this Mass appear in the Harmoniemesse of Mozart's contemporary, Joseph Haydn.
It was famously performed in St. Peter's Basilica in the Vatican City on 29 June 1985, with Pope John Paul II leading the proceedings, and Herbert von Karajan conducting the Vienna Philharmonic Orchestra (the video above).
Structure
With starting times in the video:
03:32 Kyrie
07:02 Gloria
16:16 Credo
29:36 Sanctus
31:45 Benedictus
40:36 Agnus Dei
Kathleen Battle
Kathleen Deanna Battle (born August 13, 1948) is an American operatic light lyric soprano known for her distinctive vocal range and tone. Born in Portsmouth, Ohio, Battle initially became known for her work within the concert repertoire through performances with major orchestras during the early and mid-1970s. She made her opera debut in 1975. Battle expanded her repertoire into lyric soprano and coloratura soprano roles during the 1980s and early 1990s until her eventual dismissal from the Metropolitan Opera in 1994.
Trudeliese Schmidt
The German mezzo-soprano, Trudeliese Schmidt (b: November 7, 1941; d: June 14, 2004), received her first training in Saarbrücken and Rome.
In 1965 Trudeliese Schmidt made her operatic debut as Hansel in Saarbrücken. In 1969 she became a member of the Deutsche Oper am Rhein in Düsseldorf. From 1971 she appeared in various German music centres, and in 1974 toured Japan with the Bavarian State Opera of Munich. She sang Dorabella at the Glyndebourne Festival in 1976. In subsequent years, she appeared in leading European music centers.
In 1985 Trudeliese Schmidt was the soloist in Mozart's Coronation Mass with Herbert von Karajan and the Vienna Philharmonic at a special concert at the Vatican in Rome for Pope John Paul II. Among her prominent roles are Cherubino, Rossini's Isabella, Weber's Fatima, and Strauss Octavian and Composer.
Gösta Winbergh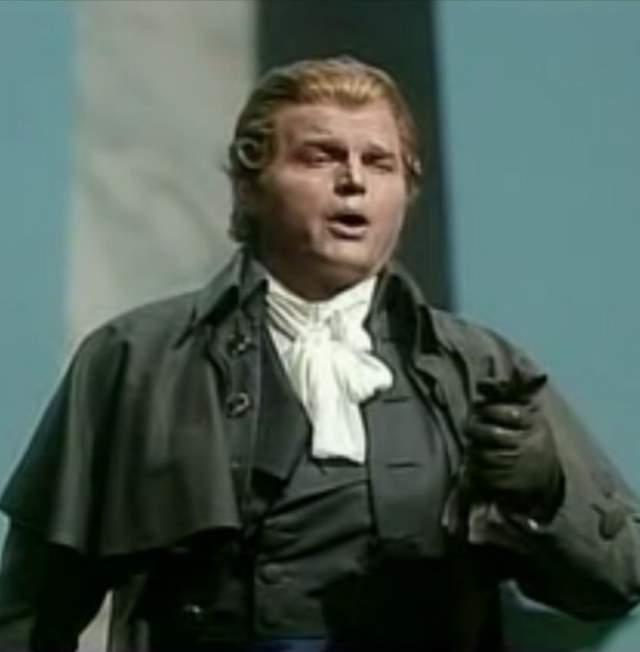 Gösta Winbergh (30 December 1943 – 18 March 2002) was a Swedish tenor. He is considered among Sweden's and the world's finest tenors, including Jussi Björling and Nicolai Gedda.
Winbergh suffered a heart attack and died in Vienna in 2002, where he was performing at the time. To honor his memory and opera work The Gösta Winbergh Award (GWA) was instituted in Sweden after his death.
Ferruccio Furlanetto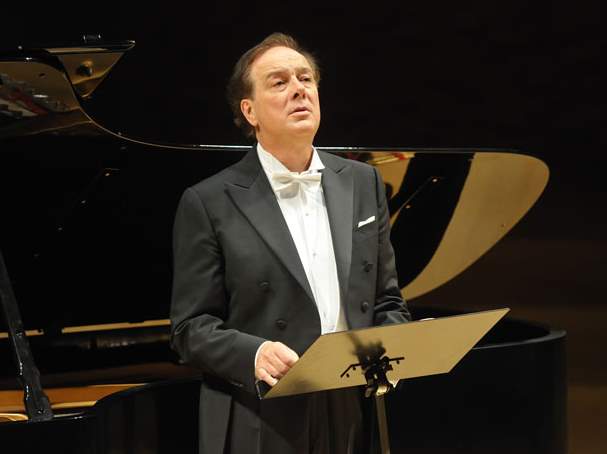 Ferruccio Furlanetto (born 16 May 1949 in Sacile, Italy) is an Italian bass. His professional debut was in 1974 in Lonigo, he debuted at the Teatro alla Scala in Milan in 1979, in a production of Verdi's Macbeth, conducted by Claudio Abbado. He has gone on to sing numerous roles, including both Don Giovanni and Leporello in Mozart's Don Giovanni, Philip II in Verdi's Don Carlos, Figaro in Mozart's Le nozze di Figaro, Gremin in Tchaikovsky's Eugene Onegin, Zaccaria in Verdi's Nabucco, Méphistophélès in Gounod's Faust, Orestes in Strauss' Elektra, Fiesco in Verdi's Simon Boccanegra, the title role of Mussorgsky's Boris Godunov, as well as many other roles.
He has sung in the world's major opera houses. He debuted at the Metropolitan Opera in the 1980/81 season and has performed at the Opéra de Paris (Bastille), the Salzburg Easter Festival and the regular Salzburg Festival, Teatro Colón in Buenos Aires, the Vienna Staatsoper, the Tel Aviv Opera, and the Royal Opera House in London.
He is also widely in demand as a concert singer. He sang in Mozart's Coronation Mass under the baton of Herbert von Karajan, in an extraordinary performance at the Vatican in the presence of Pope John Paul II that was broadcast worldwide. He has appeared often in recital at La Scala, the Berlin Deutsche Oper, the Gran Teatro del Liceu of Barcelona, the Vienna Musikverein, the BBC Proms 2011 in the Royal Albert Hall, and many other venues.
Wiener Singverein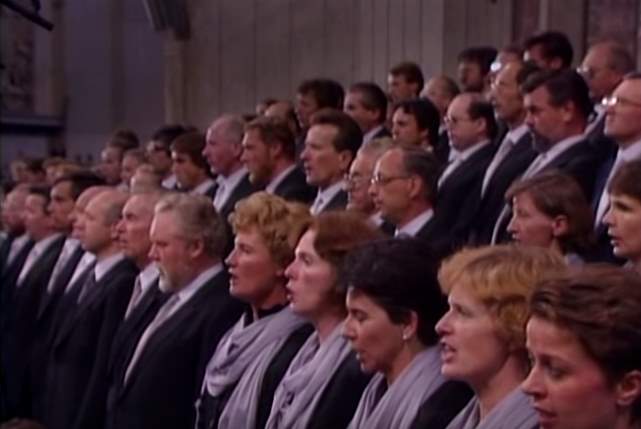 The Vienna Singverein (Singverein der Gesellschaft der Musikfreunde in Wien) is the concert choir of the Vienna Musikverein with around 230 members. It is regularly requested by top orchestras and conductors for large and varied projects.
Sources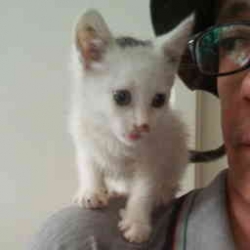 Latest posts by M. Özgür Nevres
(see all)