Luis Mariano sings "Mexico", a song from the Le Chanteur de Mexico, a French film directed by Richard Pottier starring Luis Mariano and Bourvil, released in 1957.

https://www.youtube.com/watch?v=3d4kdj80l5g
The movie was a screen version of Francis Lopez' operetta with the same name, premiered at the Théâtre du Châtelet on 15 December 1951.
Francis Lopez composed for Le Chanteur de Mexico one of his best scores in which the arias integrate well into the atmosphere of the action; the arias were rapidly became popular: Mexico, Rossignol, Acapulco, Il est un coin de France, Maïtechu, Quant on voit Paris d'en haut, Quant on est deux amis.
Luis Mariano
Mariano Eusebio González y García (b: 13 August 1914 – d: 14 July 1970), also known as Luis Mariano, was a popular tenor of Spanish Basque origin.Mariano achieved celebrity in 1946 with "La belle de Cadix" ("The Beautiful Lady of Cadix"), an operetta by Francis Lopez. He appeared in the 1954 film Adventures of the Barber of Seville and Le Chanteur de Mexico (1957) and became popular in France as well as his native Spain.
He was born in Irun, Spain on 13 August 1914, the son of a garagiste and taxi-driver and showed interest in singing as a child. His family moved to France at the start of the Spanish Civil War and settled in Bordeaux where he studied at the Conservatoire, and also sang in cabarets.
Jeanne Lagiscarde, who was in charge of the classical department of a record store in Bordeaux, took Mariano under her wing, and gave up her job to nurture his talent in Paris. To earn a living, he sang in stage shows and appeared films, starting with 'L'escalier sans fin' in 1943. That year he auditioned for the role of Ernesto in Don Pasquale, and sang in the opera at the Palais de Chaillot and later at the Théâtre des Variétés, with Vina Bovy, recording excerpts from the opera. He also left many recordings of popular song and operetta.
He continued to appear in other films from 1946, including a singing role in Napoléon and a film adaptation of Lehar's Der Zarewitsch.
In his encyclopedia Gänzl describes Mariano as a "svelte singing idol of French operetta of the post-war stage and screen".
Mariano died in Paris in 1970.
Read more on wiki
For a more clear version, you can listen:
Lyrics
On a chanté les Parisiennes,
Leurs petits nez et leurs chapeaux
On a chanté les Madrilènes
Qui vont aux arènes
Pour le toréro.
On prétend que les Norvégiennes,
Fille du Nord, ont le sang chaud
Et bien que les Américaines
Soient les souveraines
Du Monde Nouveau,
On oublie tout.
Sous le soleil de Mexico
On devient fou,
Au son des rythmes tropicaux…
Le seul désir qui vous entraîne
Dès qu'on a quitté le bateau,
C'est de goûter une semaine
L'aventure mexicaine
Au soleil de Mexico…
[Refrain]
Mexico, Mexico…
Sous ton soleil qui chante et brille
Le temps paraît trop court
Pour goûter au bonheur de chaque jour
Mexico, Mexico…
Tes femmes sont ardentes et vives
Et tu seras toujours
Le Paradis des cœurs
Et de l'Amour.
2 – Une aventure mexicaine
Sous le soleil de Mexico,
Ça dure à peine une semaine,
Mais quelle semaine
Et quel crescendo…
Le premier soir on se promène,
On danse un tendre boléro,
Puis le deuxième on se déchaine,
Plus rien ne vous freine,
On part au galop…
On oublie tout.
Sous le beau ciel de Mexico,
On devient fou,
Au son des rythmes tropicaux…
Si vous avez un jour la veine
De pouvoir prendre le bateau,
Allez goûter une semaine
A l'aventure mexicaine
Au soleil de Mexico…
{Refrain}
{Final:}
Mexico Mexico Mexico Mexico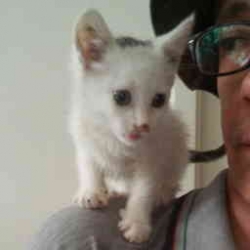 Latest posts by M. Özgür Nevres
(see all)