Hora Staccato is a short, very fast violin piece in a Romanian hora style, composed by Romanian composer and violinist or violin virtuoso Grigoraș Dinicu. It is Dinicu's most famous and often-played virtuoso violin showpiece. Dinicu is widely regarded as one of the greatest violinists ever.
Hora Staccato requires an exceptional command of both upbow and downbow staccato. The character of the piece also demands the notes be articulated in a crisp and clear manner so that the vibrancy of music comes out.
Romanian violin virtuoso and composer Grigoraș Dinicu (April 3, 1889 – March 28, 1949) wrote the piece for his graduation in 1906 from the Bucharest Conservatory and performed it at the ceremony. Subsequently, it has been arranged for other combinations of instruments, especially trumpet and piano.
Hora Staccato – Grigoraș Dinicu version
It is played by Grigoraș Dinicu himself.
Hora Staccato – A modern version (Berlin Philharmonic Orchestra, 2010)
Every summer, the Berlin Philharmonic Orchestra holds a summer concert of music guaranteed to please the crowds at the outdoor countryside venue of Waldbühne, a few miles outside Berlin.
Based on the amphitheater in the ancient Greek city of Epidaurus, and nestled in a natural valley, the Waldbuhne theater seats 22,000 in leafy comfort and remains one of Berlin's favorite open-air concert venues, with magnificent views of the stage. World-class conductors lead the Berlin Philharmonic in evening concerts of popular Italian, French, Russian and American favorites.
This is a recording of the concert from 2010, conducted by Ion Marin. (Orchestral Arrangement by Pancho Vladigerov).
Sources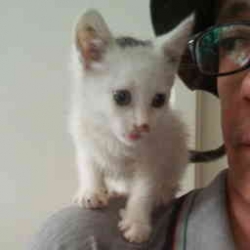 Latest posts by M. Özgür Nevres
(see all)