A live performance by the Georgian classical pianist Khatia Buniatishvili at iTunes Festival, September 30, 2014. She played pieces from Chopin, Debussy, Liszt, Händel, Ravel, and Bach.
Khatia Buniatishvili at iTunes Festival [2014] programme
Track list with start times:
0:20: Frédéric Chopin: Étude Op. 10, No. 12 in C minor, Revolutionary Étude
2:56 Claude Debussy: Suite Bergamasque No. 3 in D-Flat Major: Clair de Lune
8:26 Franz Liszt: Mephisto Waltz No. 1
18:25 Franz Liszt: Liebesträume No. 3
24:05 Frédéric Chopin: Waltz in C sharp minor op. 64 No. 2
27:55 Georg Friedrich Händel: Minuet from Suite in G Minor, HWV 439
31:45 Maurice Ravel: La Valse
41:37 Johann Sebastian Bach: Cantata BWV 208, Aria, Schafe können sicher weiden (arr. E. Petri for piano)
The iTunes Festival is a music concert series sponsored by Apple Inc. First held in 2007, tickets are given away for free to iTunes users and fans through localized prize draws. Performances are also streamed live for free and available to view afterward for a limited time on iTunes and Apple TV.
In London, the iTunes Festival has become an annual, month-long music festival that takes place in September at The Roundhouse art center in Camden Town.
Frédéric Chopin: Étude Op. 10, No. 12 in C minor, Revolutionary Étude
Étude Op. 10, No. 12 in C minor, known as the Revolutionary Étude or the Étude on the Bombardment of Warsaw, is a solo piano work by Frédéric Chopin written circa 1831, and the last in his first set, Etudes Op.10, dedicated "à son ami Franz Liszt" ("to his friend Franz Liszt").
Claude Debussy: Suite Bergamasque No. 3 in D-Flat Major [Clair de Lune]
The Suite bergamasque is one of the most famous piano suites by Claude Debussy. Debussy commenced the suite in 1890 at age 28, but he did not finish or publish it until 1905.
The piece was first composed by Debussy around 1890 but was significantly revised just before its publication in 1905. It seems that by the time a publisher came to Debussy to cash in on his fame and have these pieces published, Debussy loathed the earlier piano style in which these pieces were written.
While it is not known how much of the Suite was written in 1890 and how much was written in 1905, it is clear that Debussy changed the names of at least two of the pieces. "Passepied" was called "Pavane", and "Clair de lune" was originally titled "Promenade Sentimentale." These names also come from Paul Verlaine's poems.
Franz Liszt: Mephisto Waltz No. 1
The Mephisto Waltzes are four waltzes composed by Franz Liszt in 1859-62, 1880-81, 1883, and 1885.
Numbers 1 and 2 were composed for orchestra and later arranged for piano, piano duet, and two pianos, whereas 3 and 4 were written for piano only. Of the four, the first is the most popular and has been frequently performed in concert and recorded.
Mephisto Waltz No. 1, Der Tanz in der Dorfschenke (The Dance in the Village Inn) is the second of two short works he wrote for orchestra. While the work preceding it, Midnight Procession ("Der nächtliche Zug"), is rarely given (though both works have been recorded together), the waltz has been a concert favorite, with its passion, sensuality and dramatics generating an emotional impact.
American art, book, music, and theater critic James Huneker (January 31, 1857 – February 9, 1921) described the work's "languorous syncopated melody" as "one of the most voluptuous episodes outside of the Tristan score."
The Mephisto Waltz No. 1 is a typical example of program music, taking for its program an episode from Faust, not by Goethe but by Nikolaus Lenau (1802-50). The following program note, which Liszt took from Lenau, appears in the printed score: There is a wedding feast in progress in the village inn, with music, dancing, and carousing.
Mephistopheles and Faust pass by, and Mephistopheles induces Faust to enter and take part in the festivities. Mephistopheles snatches the fiddle from the hands of a lethargic fiddler and draws from it indescribably seductive and intoxicating strains.
The amorous Faust whirls about with a full-blooded village beauty in a wild dance; they waltz in mad abandon out of the room, into the open, away into the woods. The sounds of the fiddle grow softer and softer, and the nightingale warbles his love-laden song.
Liszt intended to publish the Waltz simultaneously with the Night Procession: "…The publication of the two Lenau's Faust episodes… I entrust to Schuberth's judgment; as to whether the piano version or the score appears first, makes no difference to me; the only important thing is that both pieces should appear simultaneously, the Night Procession as No.1 and the Mephisto Waltz as No.2. There is naturally no thematic relationship between the two pieces, but they are related nonetheless by all the contrasts of emotions. A Mephisto of this kind may only arise from such a poodle!…"
Liszt's request was not fulfilled and the two episodes were published separately. The waltz was conceived as both an orchestra and a piano work. Three versions, orchestral (S.110/2), piano duet (S.599/2), and piano solo, (S.514), all date more or less from the same period (1859-62).
The piano duet version is a straightforward transcription of the orchestral version, while the solo piano version is an independent composition. Liszt dedicated the piece to Carl Tausig, his favorite pupil.
Franz Liszt: Liebesträume No. 3
Liebesträume (German for Dreams of Love) is a set of three solo piano works (S.541/R.211) by Franz Liszt, published in 1850. Originally the three Liebesträume were conceived as lieder after poems by Ludwig Uhland and Ferdinand Freiligrath. In 1850, two versions appeared simultaneously as a set of songs for high voice and piano, and as transcriptions for piano two-hands.
Liebestraum No. 3 is the last of the three that Liszt wrote, and the most popular, and can be considered as split into three sections, each divided by a fast cadenza requiring dexterous finger work and a very high degree of technical ability.
Frédéric Chopin: Waltz in C sharp minor op. 64 No. 2
The Waltz in C-sharp minor is the second work of Chopin's opus 64 and the companion to the Minute Waltz (Op. 64, No. 1). It was composed in 1847. Chopin dedicated this Waltz to Madame Nathaniel de Rothschild, the French socialite, painter, and a member of the prominent Rothschild banking family of France.
Maurice Ravel: La Valse
La valse, poème chorégraphique pour orchestre (a choreographic poem for orchestra), is a work written by Maurice Ravel between February 1919 and 1920 (premiered in Paris on 12 December 1920). It was conceived as a ballet but is now more often heard as a concert work.
Johann Sebastian Bach: Cantata BWV 208, Aria, Schafe können sicher weiden (arr. E. Petri for piano)
Was mir behagt, ist nur die muntre Jagd (The lively hunt is all my heart's desire), BWV 208, also known as the Hunting Cantata, is a secular cantata composed in 1713 by Johann Sebastian Bach for the 31st birthday of Duke Christian of Saxe-Weissenfels on 23 February 1713. The aria "Schafe können sicher weiden" ("Sheep May Safely Graze"), is the most familiar part of this cantata.
Sources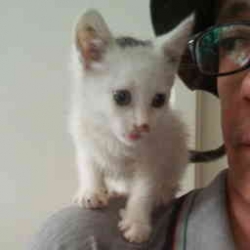 Latest posts by M. Özgür Nevres
(see all)