Conducted by the American conductor and pianist James Levine, the Berlin Philharmonic Orchestra (Berliner Philharmoniker) plays "Ride of the Valkyries", (German: Walkürenritt or Ritt der Walküren), the beginning of act 3 of Die Walküre, (The Valkyrie), WWV 86B, an opera in three acts by Richard Wagner with a German libretto by the composer himself. From the Waldbühne Berlin – A Romantic Opera Night (1999).
James Lawrence Levine (born June 23, 1943) is an American conductor and pianist. He is primarily known for his tenure as Music Director of the Metropolitan Opera. Levine has also held leadership positions with the Ravinia Festival, the Munich Philharmonic, and the Boston Symphony Orchestra.
The Waldbühne (Woodland Stage or Forest Stage) is an amphitheater in Berlin, Germany. It was designed by German architect Werner March in emulation of a Greek theatre and built between 1934 and 1936 and opened in association with the 1936 Summer Olympics. Since World War II it has been used for various events, including boxing matches, film showings, and classical and rock concerts. It seats more than 22,000 people.
Wagner's Ride of the Valkyries
"Ride of the Valkyries" is a famous musical piece from Richard Wagner's 1870 opera "Die Walküre." The opera is part of Wagner's four-opera cycle called "Der Ring des Nibelungen" ("The Ring of the Nibelung"), which tells a complex story based on Germanic mythology.
The "Ride of the Valkyries" is the opening piece of Act III in "Die Walküre" and is one of the most recognizable and iconic pieces of classical music. The piece is played during a scene in which the Valkyries, a group of female warrior deities, gather on a mountaintop to prepare fallen heroes for the afterlife.
The music begins with a pounding rhythm and a rising melody that gradually builds in intensity, symbolizing the Valkyries' excitement and energy as they prepare for battle. The piece then transitions to a soaring melody played by the brass and strings, which represents the Valkyries' flight through the sky.
The "Ride of the Valkyries" has been used in popular culture in various ways, including in the film "Apocalypse Now," where it is played during a scene depicting a helicopter assault on a Vietnamese village. The piece has also been featured in video games, TV shows, and commercials, among other things.
Sources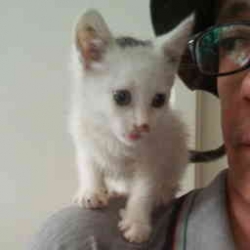 Latest posts by M. Özgür Nevres
(see all)