Accompanied by the Münchener Bach-Orchester (Munich Bach Orchestra), the German conductor, choirmaster, organist, and harpsichordist Karl Richter (15 October 1926 – 15 February 1981) performs Handel organ concertos Op 7, HWV 306-311, referring to the six organ concertos for organ and orchestra composed by George Frideric Händel. Richter also conducts the orchestra. Recorded in 1972.
Handel's Organ concertos, Op. 7
Handel composed six organ concertos in London between 1740 and 1751, published posthumously in 1761 by the printing company of John Walsh (1665 or 1666 – March 13, 1736) the English music publisher of Irish descent, established off the Strand, London, by c. 1690. He was appointed musical instrument-maker-in-ordinary to the king in 1692.
Op.7 No.1, HWV 306 (B flat major). Composed on 17 February 1740 and premiered on 27 February 1740 at Lincoln's Inn Fields Theatre, London. Published in 1761.

Andante
Andante
Largo, e piano
Bourrée

Op.7 No.2, HWV 307 (A major). Composed on 5 February 1743 and premiered on 18 February 1743 at the Covent Garden Theatre, London. Published in 1761.

Ouverture
A tempo ordinario
Organo ad libitum
Allegro

Op.7 No.3, HWV 308 (B flat major). Composed between 1–4 January 1751 and premiered on 1 March 1751 at the Covent Garden Theatre, London. Published in 1761.

Allegro
Organo (Adagio e Fuga) ad libitum
Spiritoso
Menuet
Menuet

Op.7 No.4, HWV 309 (D minor). Composed in 1744? and premiered on 14 February 1746? Published in 1761.

Adagio
Allegro
Organo ad libitum
Allegro

Op.7 No.5, HWV 310 (G minor). Composed on 31 January 1750 and premiered on 16 March 1750 at the Covent Garden Theatre, London. Published in 1761.

Allegro ma non troppo, e staccato
Andante larghetto, e staccato
Menuet
Gavotte

Op.7 No.6, HWV 311 (B flat major). Composed between 1748-1749 and premiered in 1749. Published in 1761.

Pomposo
Organo ad libitum
A tempo ordinario
Münchener Bach-Orchester (Munich Bach Orchestra)
After founding the Munich Bach Choir in 1954, Karl Richter also established the Munich Bach Orchestra and soon formed it into a leading international ensemble. The orchestra achieved its prominent reputation above all with its Bach interpretations during major concert tours from Paris and Moscow to Tokyo and New York.
This was complemented by numerous recordings (Deutsche Grammophon) as well as television and radio productions – some with the outstanding singers and instrumentalists of the 1960s and 1970s (including Dietrich Fischer-Dieskau, Fritz Wunderlich, Edith Mathis, and Maurice André). During this time, the great works from Bach to Beethoven were recorded. Before the advent of historically informed performance practice, the Bach Orchestra was nearly unrivaled in its field.
Its guest conductors included major figures such as Leonard Bernstein and Bruno Weil as well as baroque specialist Peter Schreier. After Karl Richter and Hanns-Martin Schneidt, the young conductor, organist, and harpsichordist Hansjörg Albrecht assumed leadership of the renowned Munich Bach Orchestra, which now continues its artistic activities with historically informed performance practice and creative revival of the great Munich Bach tradition.
In 2011, the Munich Bach Orchestra recorded Mahler's "Song of the Earth" ("Das Lied von der Erde") in a new version for chamber orchestra and four soloists. Recent concerts took the ensemble to the festivals "Europäische Wochen Passau", "Musikfestspiele Saar" and "Quedlinburger Musiksommer", to the Baden-Baden Festival Hall and several times to Italy.
The orchestra has worked with such singers as Sibylla Rubens, Marlis Petersen, Simone Kermes, and Klaus Florian Vogt as well as with instrumental soloists such as Vilde Frang, Alina Pogostkina, Mirijam Contzen, and Adrian Brendel.
In 2014, the Bach Orchestra and Hansjörg Albrecht followed an invitation for a concert tour through Japan. Their performances of Bach´s Brandenburg Concertos continued a long-standing tradition of concert tours, which has seen Munich´s two Bach ensembles spread their music around the globe since the 1960s.
Sources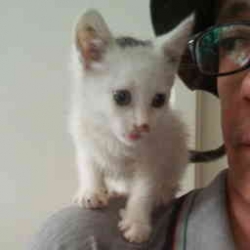 Latest posts by M. Özgür Nevres
(see all)