German chamber orchestra Akademie für alte Musik Berlin performs George Frideric Händel's Water Music, a collection of orchestral movements. Violin & conducting: Georg Kallweit. Recorded on January 10, 2016, during the Sunday Morning Concert at the Concertgebouw Amsterdam.
Programme
Overture: Largo-Allegro
Adagio e staccato
Allegro / Andante / Allegro da capo
Allegro
Air
Minuet
Bourrée
Hornpipe
Allegro moderato
Allegro
Alla hornpipe
Minuet
Rigaudon 1 / Rigaudon 2 / Rigaudon 1 – Lentement
Bourrée
Minuet 1 / Minuet 2
Gigue 1 / Gigue 2 da capo
Minuet
George Frideric Händel's Water Music
Almost three centuries ago, Händel gave a concert that we still remember today. On a large raft, he sailed, with orchestra, across the Thames. The rippling river accompanied the premiere of his Water Music. A piece that was not intended for the fish and barges, but for King George I. The three suites of Water Music formed the backdrop for dinner on his royal yacht.
These "royals" liked it very much: Händel and his musicians had to repeat the work twice.
Händel's orchestra is believed to have performed from about 8 p.m. until well after midnight, with only one break while the king went ashore at Chelsea.
It was rumored that the Water Music was composed to help King George (8 May 1660 – 11 June 1727) refocus London's attention from his son and heir (later George II of Great Britain), who, worried that his time to rule would be shortened by his father's long life, threw lavish parties and dinners to compensate for it; the Water Music's first performance on the Thames was the King's way of reminding London that he was still there and showing he could carry out gestures even grander than his son's.
Akademie für Alte Musik Berlin (Akamus)
The Akademie für Alte Musik Berlin (Akamus) celebrates its 40th anniversary in 2022. Founded in Berlin in 1982, the ensemble is now one of the world's leading chamber orchestras playing historically informed music.
For four decades, the orchestra has repeatedly demonstrated its versatility with exciting concert projects and musical voyages of discovery. For example, Akamus has made a significant contribution to the rediscovery of the music of Carl Philipp Emanuel Bach and Georg Philipp Telemann. Consistently and thoughtfully, the ensemble has gradually expanded its core repertoire in the Baroque and Classical periods into the 19th century, most recently with its much-acclaimed cycle "Beethoven's Symphonies and their role models".
Whether in New York or Tokyo, London or Buenos Aires: Akamus is a regular and much sought-after guest on the most important European and international concert stages. In its anniversary year, the orchestra will perform at venues such as the Concertgebouw Amsterdam, the Vienna Musikverein, and the Festspielhaus Baden-Baden. As an artist in residence, Akamus will also perform regularly in London's Wigmore Hall and at the German Mozart Festival in Augsburg in 2022.
Akamus is a central pillar in the cultural life of its home city of Berlin. For over 35 years, the orchestra has been playing a subscription series at the Konzerthaus Berlin. But the musical heart of Akamus also beats for music theatre: at the Berlin State Opera, the ensemble has regularly dedicated itself to baroque opera since 1994. With its own concert series, Akamus has also been a regular guest at Munich's Prinzregententheater since 2012.
Akamus performs under the changing direction of its two concertmasters Bernhard Forck and Georg Kallweit as well as selected conductors. The ensemble has a particularly close and long-standing artistic partnership with René Jacobs. In addition, Emmanuelle Haim, Bernard Labadie, Paul Agnew, Diego Fasolis, Fabio Biondi, Rinaldo Alessandrini, and Christophe Rousset have recently conducted the orchestra.
Akamus also works regularly with internationally renowned soloists such as Isabelle Faust, Antoine Tamestit, Kit Armstrong, Alexander Melnikov, Anna Prohaska, Michael Volle, and Bejun Mehta. Together with the dance company Sasha Waltz & Guests, they created the internationally successful production of Henry Purcell's Dido & Aeneas, which has been widely performed from Berlin to Sydney.
The extraordinarily successful cooperation with the RIAS Kammerchor Berlin deserves special mention: The collaboration, which has been equally formative for both ensembles, began 30 years ago. Akamus also maintains a close partnership with the Bavarian Radio Chorus.
The ensemble's recordings, which now number around one hundred, have won all the major recording awards, including the Grammy Award, Diapason d'Or, Gramophone Award, Edison Award, MIDEM Classical Award, Choc de l'année and the Annual Prize of the German Record Critics. In 2006 the orchestra won the Telemann Prize of the City of Magdeburg and in 2014 the Bach Medal of the City of Leipzig.
In the anniversary year, CD releases include orchestral works by Telemann with violist Antoine Tamestit as a soloist, as well as a recording of Beethoven's 4th and 8th symphonies and Bach's Mass in B minor with the RIAS Kammerchor Berlin conducted by René Jacobs. A special 10 CDs boxset will also reunite its best recordings dedicated to the Bach family.
Sources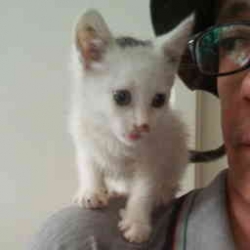 Latest posts by M. Özgür Nevres
(see all)