Finnish virtuosa cellist Seeli Toivio and her brother, pianist Kalle Toivio perform Liebesträume No. 3 (Liebesträume means "Dreams of Love" in English), the third of a set of three solo piano works (S.541/R.211) by Franz Liszt. The work was published in 1850. Recorded during the Festival Servais 2007 at Halle Basilica, Belgium on June 6, 2007. Festival Concert: Bicentennial Commemoration of the Belgian cello virtuoso Adrien François Servais (1807-1866).
Franz Liszt's Liebesträume No. 3
"Liebesträume No. 3" is perhaps the most famous of a set of three solo piano works, titled "Liebesträume" (Dreams of Love), composed by Franz Liszt. This particular piece is also known as "O Lieb, so lang du lieben kannst" (O Love, as long as you can love) and is a staple in the romantic piano repertoire. The set was published in 1850 and has since been played and recorded by numerous pianists over the years.
"Liebesträume No. 3" is often characterized by its beautiful, lyrical melody that is both expressive and technically demanding. The piece opens with a delicate, poetic theme that returns multiple times, interspersed with more virtuosic and tumultuous passages. The A-B-A-C-A structure gives it a rounded, balanced form that allows for the emotive highs and lows often associated with romantic music.
Technically, the piece calls for a great deal of finesse and control, as it involves intricate fingerwork, quick octave jumps, and a broad dynamic range. It's not just a display of virtuosity; it requires the pianist to imbue the music with emotional depth.
The work was inspired by three poems, each focusing on a different form of love: love that's unconditional, erotic, and divine. "Liebesträume No. 3" specifically draws from a poem by Ferdinand Freiligrath, which speaks about unconditional, enduring love.
Liszt was a towering figure in the romantic era of music, known not just for his compositions but also for his unmatched abilities as a pianist. "Liebesträume No. 3" encapsulates many elements that made Liszt's music groundbreaking: emotional intensity, technical brilliance, and a deep sense of lyricism.
Here is the original piano version (played by Khatia Buniatishvili) below.
Seeli Toivio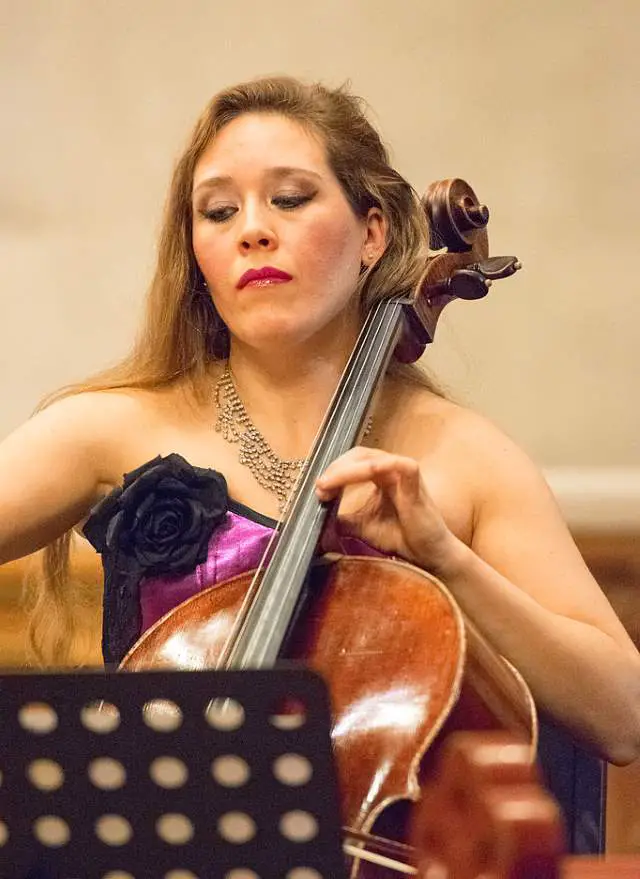 Seeli Toivio is a Finnish virtuoso cellist and Doctor of Music. She regularly performs as a soloist and chamber musician in her home country Finland and abroad. She has recorded CDs and DVDs in Finland, Belgium, and Bulgaria, and has performed in radio and TV in many countries.
Toivio started her cello studies at the age of four at the Lahti Conservatoire of Music with Jouko Paavola. She also studied at the Sibelius Academy in Helsinki, Liszt Academy in Budapest (Hungary), and the Royal Academy of Music in London (UK) with Erkki Rautio, Hannu Kiiski, Marcel Bergman, Martti Rousi, David Strange, and Miklós Perényi.
Seeli Toivio has cello diplomas from the Royal Academy of Music (1998), and the Sibelius Academy (2003). She got her Master´s Degree from the Sibelius Academy in 2003. She graduated as a Doctor of Music in 2009; her thesis was The Development of the Left Hand Cello Technique since the 18th Century – in the work she also introduces her own left-hand technique, which she especially uses in virtuoso works. Seeli Toivio is most interested in and is a collector of cello music from the 18th and 19th centuries. She has performed most of A. F. Servais' Cello Concertos and other works for cello and orchestra, among others.
Seeli Toivio's repertoire includes soloist and chamber music works from the 17th century to the present day – she also arranges virtuoso violin works for cello (Sarasate, Paganini, Wieniawsky, Bazzini, Monti, etc.) which she often performs in her concerts. Alongside her solo career, she also enjoys performing versatile chamber music in various groups and often plays new music at new music festivals.
Seeli Toivio has been a jury member in the Belgian cello competition "Servais" in 2007 and in 2009. She has also performed at the international Servais Festival in Belgium in 2006, 2007, and 2010 with her brother, pianist Kalle Toivio, deFilharmonie Orchestra, violinist Linda Hedlund and harpist Lily-Marlene Puusepp. Together with Peter François, President of the Servais Society, she is studying the contribution of the Belgian cellist-composer Adrien François Servais (1807–1866) to the development of the cello technique.
Seeli Toivio plays a Nicholas L'Ainé cello from 1810.
Kalle Toivio
Kalle Toivio (born in Lahti, Finland) has performed as a soloist and chamber musician in his native country Finland, and around the globe. With his sister, cellist Seeli Toivio, he has worked for years. They performed on a long concert tour in Japan in 2003, and in 2007 they performed at a televised concert at the International Servais Festival in Belgium. In Winter 2009 Kalle Toivio performed together in New York (USA) with his sister, cellist Seeli Toivio, and her husband, saxophonist Olli-Pekka Tuomisalo.
In Spring 2006 Kalle Toivio was touring in Moldovia and Romania. Kalle Toivio has regularly performed at the Mänttä Music Festival (Finland) since the festival was founded in 1999.
As an organist, Kalle Toivio has performed in Finland and the USA. Along with his solo career, Kalle Toivio is also a versatile chamber musician. He has also performed with opera singers, e.g. with barytone Juha Kotilainen, and sopranos Ilona Jokinen and Anna Immonen. Kalle Toivio has performed at the Finnish National Radio (YLE) and the English BBC.
Along with organ and piano, Kalle Toivio's musical interests include church music and early music.
Sources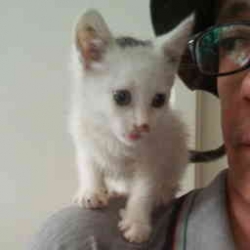 Latest posts by M. Özgür Nevres
(see all)