Milonga is probably the best-known work of the Argentine guitarist and composer Jorge Cardoso. Here are beautiful versions of the piece.
Jorge Cardoso
Jorge Cardoso (Posadas, 1949) is an Argentine composer, primarily for guitar. He is also a medical doctor.
He has made numerous recordings and published works such as Science and Method on Guitar Technique. In 2007 he published a didactic DVD with booklet, Técnica de la Guitarra Clásica (published by RGB Arte Visual).
Jorge Cardoso has given concerts in Argentina, Belgium, Chile, Costa Rica, Cuba, Czechoslovakia, Finland, France, Germany, Holland, Honduras, Italy, Japan, Luxembourg, Mexico, Morocco, Paraguay, Poland, Portugal, Spain, Sweden, Switzerland, Turkey, Ukraine United Kingdom, and the U.S.A., and frequently participates in international festivals and programs for radio and television. He has performed with the soprano Liliana Rodriguez.
Jorge Cardoso has composed over 400 pieces for solo guitar, duets (two guitars, guitar, and violin, claves, viola, cello, and flute), three and four guitars, string quartet, guitar and strings, guitar and wind, concerts for guitar and orchestra, for guitar orchestra and symphony orchestra, string orchestra and many songs.
These are performed regularly by guitarists throughout the world and have been recorded by over 150 artists, standing out the one included in David Russell's "Aire Latino" album (Telarc), the 2004 Grammy Award-winning for the best classical music album. Other related works include his transcriptions and folkloric arrangements from several South American countries, of the Spanish Renaissance and Baroque, from other nations and periods.
He has lectured on classical guitar technique, interpretation, Latin American Music, Baroque Music, and Music Composition at conferences, seminars, and classes throughout France, Spain, Portugal, Belgium, Germany, Poland, Switzerland, Chile, Cuba, Costa Rica, Argentina, Morocco, and Turkey.
Cardoso is the author of the book "The Science and Method of Guitar Technique", edited in French (Les Editions Australia), Japanese (Guitar Music) and Spanish (Universidad de Costa Rica), and translated into English, German and Polish: and "Rhythms and Musical Forms of South America (volume 1: Argentina, Paraguay, and Uruguay) and RASGUEOS (Musical History from the 16th century to the present.
Other versions of "Milonga" by Jorge Cardoso
Sources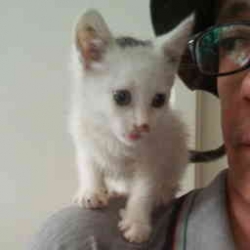 Latest posts by M. Özgür Nevres
(see all)