A strikingly beautiful performance by Jordi Savall and his ensemble "Le Concert des Nations", an orchestra with period instruments. Lachrimae Caravaggio – "Caravaggio's tears". Pieces from Musical Europe in the time of the Italian painter Michelangelo Merisi da Caravaggio (1571-1610). Recorded during Festival de Maguelone, 2012.
It is a project by Jordi Savall involving musical and verbal illustration of seven paintings by the Renaissance Italian painter Michelangelo Caravaggio (Milan, 29 September 1571 – 18 July? 1610), related to the topic of death. Musical motifs interspersed with texts by the French novelist Dominique Fernandez, approximating the individual works of the painter. Caravaggio's tears were written for the National Art Museum of Catalonia in Barcelona.
Savall was inspired by a quote from Goethe about painting needs to have its bass continuo and decided to follow it literally. Some of the works are an homage to composers of the period such as Gesualdo (who also killed a man, by the way), Monteverdi and Trabaci – others are just created in the spirit of the Baroque. All are instrumental except for four short vocal sections by a member of Savall's family – Ferran Savall.
Performers
Jordi Savall – viola da gamba
Ferran Savall – voice
Philippe Pierlot – viola da gamba
Sergi Casademunt – viola da gamba
Lorenz Dufschmidt – viola da gamba
Xavier Puertas – violone
Xavier Diaz-Latorre – lute, theorbo & guitar
Perdo Estevan – percussions
Lachrimae Caravaggio Programme
With the starting times in the video:
2:03 Anonymous – Pavana del re
3:56 Anonymous – Galliarda la traditora
5:37 Jordi Savall – Saltarello
7:22 Giovanni M.Trabaci – Durezze E Ligature
13:15 John Dowland – Lachrimae Pavan
17:06 Orlando Gibbons – In Nomine a 4
19:16 William Brade – Ein Schottisch Tanz
22:15 Jordi Savall – Passacaglia Libertas
25:00 Jordi Savall – Deploratio II
27:43 Luys del Milà – Pavana and Gallarda
30:47 Joan Cabanilles – Corrente Italiana
34:17 Jordi Savall & Dominique Fernandez – Concentus Aria
35:36 Jordi Savall & Dominique Fernandez – Concentus Recitativo
37:52 Jordi Savall – Folias
41:51 Anonymous – Pavane de la Petite Guerre
44:06 Anonymous – Bourrée d'avignonez
46:27 Consonanze Stravaganti (d'après trabaci)
47:57 Jordi Savall – Deploratio III
51:14 Samuel Scheidt – Paduan & Courant dolorosa
57:56 Jordi Savall – Spiritus Morientis
1:00:53 Jordi Savall – Deploratio IV
1:05:29 Luigi Rossi – Fantasie "Les Pieurs d`Orphée"
1:08:40 Anonymous – Sarabande Italienne
1:10:16 Cantus Caravaggio III "In Memoriam"
Sources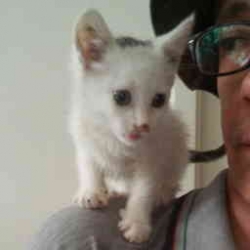 Latest posts by M. Özgür Nevres
(see all)