Italian tenor Franco Bonisolli sings Di quella pira, a famous tenor aria from Giuseppe Verdi's Il trovatore (The Troubadour), an opera in four acts. Recorded during a Beniamino Gigli Tribute Concert.
The aria (or more specifically cabaletta Notes 1) is sung by Manrico, a troubadour and officer in the army of the Prince of Urgel, in Act 3, Scene 2.
Lyrics of Di quella pira, Manrico's aria from Il Trovatore
Italian
Manrico (tenor):
Di quella pira l'orrendo foco
Tutte le fibre m'arse avvampò!…
Empi spegnetela, o ch'io tra poco
Col sangue vostro la spegnerò…
Era già figlio prima d'amarti
Non può frenarmi il tuo martir.
Madre infelice, corro a salvarti,
O teco almeno corro a morir!
Leonora (soprano):
Non reggo a colpi tanto funesti…
Oh quanto meglio sarìa morir!
Ruiz (tenor), Chorus of soldiers:
All'armi, all'armi! eccone presti
A pugnar teco, teco a morir.
English translation
Manrico (tenor):
The terrible flame of that pyre
sets my whole being on fire!
Put out that fire, wretches,
or your own blood shall extinguish it…
I was her son before I loved you,
I cannot abandon her now.
My unhappy mother, either I shall save you
or I shall die beside you!
Franco Bonisolli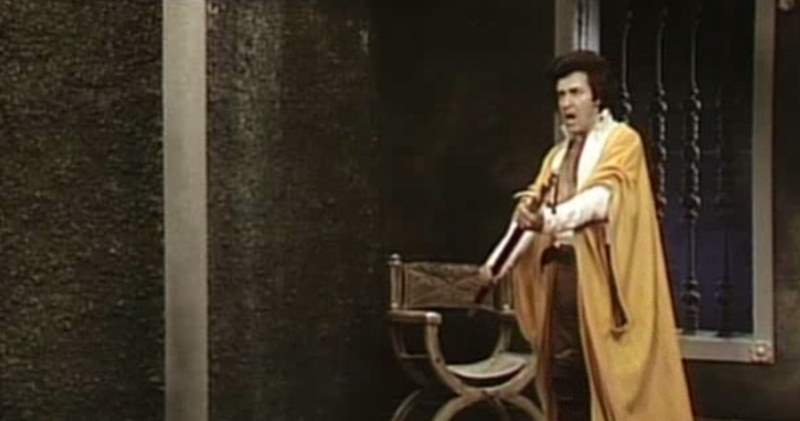 Franco Bonisolli (May 25, 1938 – October 30, 2003) was an Italian operatic tenor.
Bonisolli began an international career in the early 1970s, with a debut at the Vienna State Opera, the Salzburg Festival, the Paris Opéra, the Metropolitan Opera, etc., and began expanding his repertory to include more dramatic roles, notably Arnold, Don José, Manrico, Radames, Otello, Cavaradossi, Calaf, etc.
In his later career, he became known for excessively long-held high notes (such as in "Di quella pira" and "Nessun dorma") and temperamental or bizarre behavior, on and off stage. He caused a major scandal in 1978 when, after throwing his prop sword at the conductor Herbert von Karajan, he furiously left the stage just before the famous cabaletta "Di quella pira" during a public dress rehearsal of Il trovatore at the Vienna State Opera.
Notes
Cabaletta, (from Italian cobola, "couplet"), originally an operatic aria with a simple, animated rhythm, and later a fast concluding section of a two-part operatic aria. The form was particularly favored for arias in 19th-century Italian opera in the bel canto era up until about the 1850s during which it was one of the era's most important elements. Another theory suggests that it derives from the Italian cavallo (horse), a reference to the pulsating rhythm of a galloping horse which forms the accompaniment of many famous cabalettas. The cabaletta is often used to convey strong emotions: overwhelming happiness (Linda's famous cabaletta "O luce di quest anima" from Donizetti's Linda di Chamounix), great sorrow (Lucia's "Spargi d'amaro pianto" from Lucia di Lammermoor), or timeless love (Lindoro's short cabaletta from Rossini's L'italiana in Algeri).
Sources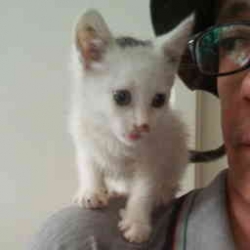 Latest posts by M. Özgür Nevres
(see all)