Conducted by Leonard Bernstein, the Wiener Philharmoniker (Vienna Philharmonic Orchestra) plays Gustav Mahler's Symphony No. 1 in D major, also known as "The Titan".
Mahler's Symphony No. 1 "The Titan"
Mainly composed between late 1887 and March 1888, the work was premièred at the Vigadó Concert Hall, Budapest in 1889, but was not well received. Mahler made some major revisions for the second performance, given at Hamburg in October 1893; further alterations were made in the years prior to the first publication, in late 1898.
Some modern performances and recordings give the work the title Titan, despite the fact that Mahler only used this label for two early performances, and never after the work had reached its definitive four-movement form in 1896.
There are four movements (with start times):
00:00 Langsam, schleppend (Slowly, dragging) Immer sehr gemächlich (very restrained throughout) D major
16:23 Kräftig bewegt, doch nicht zu schnell (Moving strongly, but not too quickly), Recht gemächlich (restrained), a Trio – a Ländler
25:20 Feierlich und gemessen, ohne zu schleppen (Solemnly and measured, without dragging), Sehr einfach und schlicht wie eine Volksweise (very simple, like a folk-tune), and Wieder etwas bewegter, wie im Anfang (somewhat stronger, as at the start)-a funeral march based on the children's song Frère Jacques (or Bruder Jacob)
35:37 Stürmisch bewegt – Energisch (Stormily agitated – Energetic)
Sources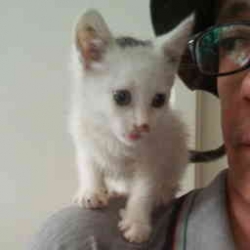 Latest posts by M. Özgür Nevres
(see all)