Legendary Italian tenor Luciano Pavarotti sings "Di quella pira", a famous aria from Giuseppe Verdi's opera "Il Trovatore,". Recorded during a concert at the Madison Square Garden, New York, in 1987. New Jersey Symphony Orchestra conducted by Emerson Buckley.
Di quella pira
"Di quella pira" is an aria from Giuseppe Verdi's opera "Il Trovatore," which premiered in 1853. This opera is one of Verdi's most popular works and belongs to the standard operatic repertoire. The aria occurs in the third act and is sung by the tenor role, Manrico. Manrico is a troubadour and a leader in a civil war, caught in a complicated web of love, revenge, and political intrigue.
In the context of the opera, the aria is a crucial emotional and narrative peak. Manrico discovers that his mother, Azucena, is to be burned at the stake, and "Di quella pira" serves as his rallying cry to save her. He calls upon his soldiers to prepare for battle and follow him in his quest to rescue his mother. The aria is renowned for its high-energy tempo, vocal complexity, and the climactic high C that tenors often (but not always) add at the end for dramatic effect, although this high note is not in Verdi's original score.
Musically, the aria is marked by its brisk pace and requires strong breath control, excellent pitch accuracy, and considerable emotional range to successfully convey Manrico's urgent desperation and resolve. It's a piece that requires a lot of technical skill and emotional depth, making it a favorite for demonstrating a tenor's vocal prowess. The orchestration adds to the fervor, utilizing a full range of instruments to emphasize the aria's urgency and drama.
Lyrically, the words are a direct representation of Manrico's internal state—filled with fire, rage, and a commitment to justice. The aria's text is in Italian, and its title translates to "Of that pyre" in English. The phrase encapsulates Manrico's immediate fixation on the burning pyre that threatens his mother.
"Di quella pira" is a staple in classical music repertoires and is often performed in concerts apart from the opera. Due to its technical demands and emotional intensity, it serves as a benchmark for tenors and is a crowd-pleaser in performances.
Di quella pira lyrics (text)
Italian
Manrico
Di quella pira l'orrendo foco
Tutte le fibre m'arse, avvampò!…
Empi, spegnetela, o ch'io fra poco
Col sangue vostro la spegnerò…
Era già figlio prima d'amarti,
Non può frenarmi il tuo martir.
Madre infelice, corro a salvarti,
O teco almeno corro a morir!
Leonora
Non reggo a colpi tanto funesti…
Oh quanto meglio sarìa morir!
Ruiz, Chorus of soldiers
All'armi, all'armi! eccone presti
A pugnar teco, teco a morir.
English translation
Manrico
Of that pyre, the horrendous fire
Has burned all my fibres!
Imps, extinguish it, or else I will shortly
Extinguish it with your blood!
He was already a son before he loved you,
Your pain cannot restrain me.
Unhappy mother, I run to save you,
Or at least I run to die with you!
Leonora
I can't stand such fatal blows…
Oh how much better it will be to die!
Ruiz, Chorus of soldiers
To arms, to arms! Here we are
To fight with you, with you to die.
English translation (poetic)
Manrico
Of that dark scaffold, those flames ascending,
Thrill thro' each fiber with the maddening glow!
Quench them, ye monsters vile or, still offending,
To stay their fury, your blood shall flow!
I was her offspring, here love I gave thee,
In vain, to hold me, thy griefs would try.
Mother unhappy! I fly to save thee,
Or, all else failing, with thee to die!
Leonora
Such heavy sorrow in my heart, so owerpowering.
Oh! better far would it be to die!
Ruiz, Chorus of soldiers
Arouse ye to arms now!
The foe we will defy!
Sources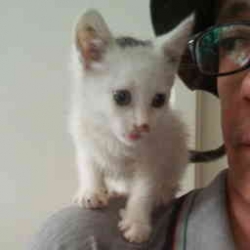 Latest posts by M. Özgür Nevres
(see all)