French countertenor Philippe Jaroussky and the Franco-Spanish classical guitarist Thibaut Garcia perform Flow My Tears (Lachrimae), a lute song (specifically, an "ayre") by the Renaissance composer, lutenist, and singer John Dowland (1563 – buried 20 February 1626).
In celebration of the 20th year of Philippe Jaroussky's career, Passion Jaroussky brings together highlights from the famous countertenor's discography alongside special, newly-recorded tracks. For his first recording of music by the Elizabethan composer John Dowland, he partners with the Franco-Spanish classical guitarist Thibaut Garcia.
Flow, my tears (Lachrimae) by John Dowland
Dowland's song "Flow, my tears", also known as "Lachrimae", which means "tears" in Latin, and its melody became very well-known and influential and is a prime example of the contemporary fashion for melancholia.
It was the most famous English song of the early 17th century and was well-known throughout Europe-many composers wrote variations on Dowland's theme and harmonies.
Originally composed as an instrumental under the name Lachrimae pavane in 1596, it is Dowland's most famous ayre, and became his signature song, literally as well as metaphorically: he would occasionally sign his name "Jo. Dolandi de Lachrimae".
The piece's musical form and style are based on a dance, in this case, the pavan, a slow processional dance common in Europe during the 16th century (Renaissance). It was first published in The Second Booke of Songs or Ayres of 2, 4, and 5 parts (London, 1600).
The song begins with a falling tear motif, starting on an A and descending to an E by step on the text "Flow, my tears".
This may have been borrowed from an Orlande de Lassus (1532 – 1594, a composer of the late Renaissance) motet or Luca Marenzio (1554 – 1599, an Italian composer and singer of the late Renaissance) madrigal (this type of motif was common in Elizabethan music to signify grief), in addition to other borrowings in the piece.
Music historian Anthony Boden calls Flow, my tear "probably the most widely known English song of the early 17th century".
Flow My Tears Lyrics
From The Second Booke of Songs or Ayres, of 2.4.and 5.parts: With Tableture for the Lute or Orpherian, with the Violl de Gamba (1600)
Flow my teares fall from your springs,
Exilde for euer: Let mee morne
Where nights black bird hir sad infamy sings,
There let mee liue forlorne.
Downe vaine lights shine you no more,
No nights are dark enough for those
That in dispaire their last fortuns deplore,
Light doth but shame disclose.
Neuer may my woes be relieued,
Since pittie is fled,
And teares, and sighes, and grones my wearie dayes, my wearie dayes,
Of all ioyes haue depriued.
Frō the highest spire of contentment,
My fortune is throwne,
And feare, and griefe, and paine for my deserts, for my deserts,
Are my hopes since hope is gone.
Harke you shadowes that in darcknesse dwell,
Learne to contemne light,
Happie, happie they that in hell
Feele not the worlds despite.
Modern transcription:
Flow, my tears, fall from your springs!
Exiled forever, let me mourn;
Where night's black bird her sad infamy sings,
There let me live forlorn.
Down vain lights, shine you no more!
No nights are dark enough for those
That in despair their last fortunes deplore.
Light doth but shame disclose.
Never may my woes be relieved,
Since pity is fled;
And tears and sighs and groans my weary days, my weary days
Of all joys have deprived.
From the highest spire of contentment
My fortune is thrown;
And fear and grief and pain for my deserts, for my deserts
Are my hopes, since hope is gone.
Hark! you shadows that in darkness dwell,
Learn to contemn light
Happy, happy they that in hell
Feel not the world's despite.
Phillippe Jaroussky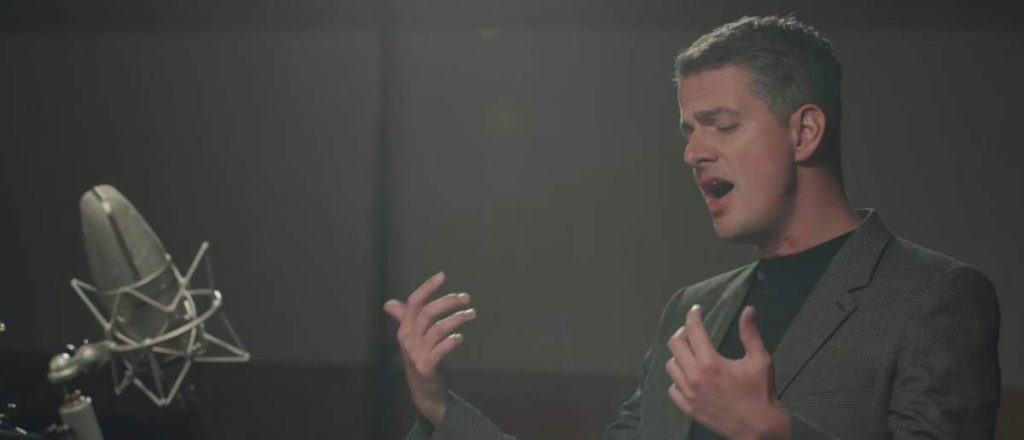 Philippe Jaroussky (born 13 February 1978) is a French countertenor. He began his musical career with the violin, winning an award at the Versailles conservatory, and then took up the piano before turning to singing.
Unusually for a countertenor, Jaroussky performs entirely in the falsetto register. He has said that his natural singing voice is in the baritone range.
He received the Révélation Artiste lyrique in the 2004 Victoires de la musique classique and was Artiste lyrique de l'année in the 2007 and 2010 edition. Jaroussky was awarded "The Best Singer of the Year" at the Echo Klassik Awards, 2008 and 2016. He also received an Echo Klassik Award in 2012 for the Album Duetti, which he recorded together with Max Emanuel Cenčić. In 2020, he was awarded Victoire d'honneur in the Victoires de la musique classique.
Jaroussky was named Chevalier of the Ordre des Arts et des Lettres in 2009 and was promoted to the rank of Officier in 2019.
The asteroid 332183 Jaroussky was named after him.
Thibaut Garcia
Thibaut Garcia, the Franco-Spanish guitarist, was born in 1994 in Toulouse, where he began learning the guitar at the age of seven. He then won the guitar prize in the class Paul Ferret. At the age of 16, he was admitted to the Conservatoire National Supérieur de Musique et de Danse de Paris, in Olivier Chassain's class, while at the same time benefiting from the guidance of Judicaël Perroy.​
At the age of 16, he was awarded the First Prize at the Ana Amalia competition in Weimar, Germany. Since then, he has won first prize in several international competitions, in particular, the Guitar Foundation of America at Oklahoma City, USA, in 2015, the José Tomas at Petrer, Spain, in 2014, and the International Competition of Seville, Spain, in 2013. Since then he has been asked to sit on their juries and to give master classes. In 2015, he was named sponsee of the Académie Charles Cros. In 2019, he was named 'Instrumental Revelation' at the Victoires de la Musique Classique.​
In 2016, Thibaut Garcia made his concerto debut with the Orchestre National du Capitole de Toulouse. He appeared in other concertos in the next few months, especially with the Baden-Baden Orchestra, the Orchestre National de Montpellier, Orchestre de Cannes PACA, the Orchestre de Dijon-Bourgogne, and the BBC orchestras.​
In 2017, Thibaut Garcia was appointed BBC New Generation Artist, which led him to perform in recitals and in concertos in the UK. That year he notably made his debut in London's Wigmore Hall.
When it comes to chamber music, Thibaut Garcia has played with Edgar Moreau, Raphaël Sévère, Jean-Frédéric Neuburger, Antoine Mornière, Boris Grelier, Anaïs Constans, La Marca brothers, Kathryn Rudge…
In 2016, he signed exclusively with Warner Classics/Erato for his recording projects, with the first release Leyendas. His second album, Bach Inspirations, was released in the fall of 2018.
Sources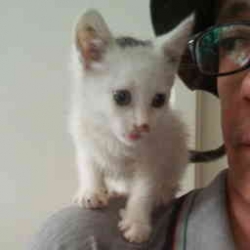 Latest posts by M. Özgür Nevres
(see all)