Franco-Spanish classical guitarist Thibaut Garcia plays the popular tango La Cumparsita by Gerardo Matos Rodriguez, the Uruguayan composer. Recorded at "La Cartoucherie", Toulouse in 2018.
Here is another version of Thibaut Garcia playing La Cumparsita playing below.
La Cumparsita
"La Cumparsita" is one of the most iconic and well-known tangos in the world. Composed by Uruguayan musician Gerardo Matos Rodríguez in 1916, the piece has become synonymous with the tango genre and is a staple in dance halls and musical performances worldwide. Its name can be roughly translated from Spanish as "the little parade," and the music indeed evokes a sense of procession or pageantry.
Gerardo Matos Rodríguez was only 17 years old when he wrote the melody, originally as a march for the Federación de Estudiantes Universitarios del Uruguay, the student organization he was part of. However, the piece found its true calling when it was adapted into a tango. Argentine musician Roberto Firpo, who was instrumental in the early days of tango, added parts to the composition, giving it its familiar form.
The piece has been covered and interpreted by countless orchestras, musicians, and even rock bands over the years. Its emotive melody and compelling rhythm encapsulate the essence of the tango, making it a favorite for both dancing and listening. The song is often used in competitions to signal the end of a tango dance segment, and its opening notes are instantly recognizable to many people, even those who are not avid tango aficionados.
"La Cumparsita" is not only a musical composition but also a cultural emblem. It represents a bridge between various Latin American cultures and has even gained international acclaim. The piece has transcended its roots to become a global symbol of the tango genre, further solidifying its status by being declared the Cultural and Popular Anthem of Uruguay in 1997.
Its popularity has also led to a number of legal disputes over the years, primarily concerning copyright issues. The song's enduring appeal makes it a subject of frequent adaptations, leading to questions about who has the right to perform or modify it.
The significance of "La Cumparsita" lies not just in its musicality but also in its cultural impact. It serves as an enduring link to the early 20th-century tango scene, while its timeless appeal continues to enchant audiences today. My confidence level in providing this information is high.
Thibaut Garcia
Thibaut Garcia, the Franco-Spanish guitarist, was born in 1994 in Toulouse, where he began learning the guitar at the age of seven. He then won the guitar prize in the class of Paul Ferret. At the age of 16, he was admitted to the Conservatoire National Supérieur de Musique et de Danse de Paris, in Olivier Chassain's class, while at the same time benefiting from the guidance of Judicaël Perroy.​
At the age of 16, he was awarded the First Prize at the Ana Amalia competition in Weimar, Germany. Since then, he has won first prize in several international competitions, in particular, the Guitar Foundation of America at Oklahoma City, USA, in 2015, the José Tomas at Petrer, Spain, in 2014, and the International Competition of Seville, Spain, in 2013. Since then he has been asked to sit on their juries and to give master classes. In 2015, he was named sponsee of the Académie Charles Cros. In 2019, he was named 'Instrumental Revelation' at the Victoires de la Musique Classique.​
In 2016, Thibaut Garcia made his concerto debut with the Orchestre National du Capitole de Toulouse. He appeared in other concertos in the next few months, especially with the Baden-Baden Orchestra, the Orchestre National de Montpellier, Orchestre de Cannes PACA, the Orchestre de Dijon-Bourgogne, and the BBC orchestras.​
In 2017, Thibaut Garcia was appointed BBC New Generation Artist, which led him to perform in recitals and in concertos in the UK. That year he notably made his debut in London's Wigmore Hall.
When it comes to chamber music, Thibaut Garcia has played with Edgar Moreau, Raphaël Sévère, Jean-Frédéric Neuburger, Antoine Mornière, Boris Grelier, Anaïs Constans, La Marca brothers, Kathryn Rudge…
In 2016, he signed exclusively with Warner Classics/Erato for his recording projects, with the first release being Leyendas. His second album, Bach Inspirations, was released in the fall of 2018.
Sources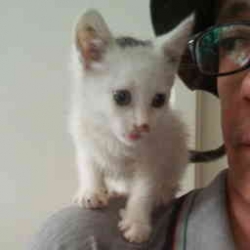 Latest posts by M. Özgür Nevres
(see all)