French countertenor Philippe Jaroussky and the Franco-Spanish classical guitarist Thibaut Garcia perform "In darkness let me dwell", a beautiful song ascribed to the lutenist and composer John Dowland (1563-1626). Published in 1610, late in Dowland's career, the song shows the influence of Italian music of the early Baroque.
John Dowland's In darkness let me dwell
In darkness let me dwell was published as song no. 10 in A Musical Banquet [nl], a 1610 anthology of songs for lute and voice from England, France, Italy, and Spain compiled by Robert Dowland, John's son.
The text for Dowland's setting utilizes the first stanza of an anonymous poem included in the 1606 song collection Funeral Teares by John Coprario. Dowland's setting eventually became more famous than the Coprario setting.
Lyrics
In darkness let me dwell; the ground shall sorrow be,
The roof despair, to bar all cheerful light from me;
The walls of marble black, that moist'ned still shall weep;
My music, hellish jarring sounds, to banish friendly sleep.
Thus, wedded to my woes, and bedded in my tomb,
O let me living die, till death doth come, till death doth come.
Second stanza included in the Coprario 1606 setting:
My dainties grief shall be, and tears my poisoned wine,
My sighs the air through which my panting heart shall pine,
My robes my mind shall suit exceeding blackest night,
My study shall be tragic thoughts sad fancy to delight,
Pale ghosts and frightful shades shall my acquaintance be:
O thus, my hapless joy, I haste to thee.
Phillippe Jaroussky
Philippe Jaroussky (born 13 February 1978) is a French countertenor. He began his musical career with the violin, winning an award at the Versailles conservatory, and then took up the piano before turning to singing.
Unusually for a countertenor, Jaroussky performs entirely in the falsetto register. He has said that his natural singing voice is in the baritone range.
He received the Révélation Artiste lyrique in the 2004 Victoires de la musique classique and was Artiste lyrique de l'année in the 2007 and 2010 edition. Jaroussky was awarded "The Best Singer of the Year" at the Echo Klassik Awards, 2008 and 2016. He also received an Echo Klassik Award in 2012 for the Album Duetti, which he recorded together with Max Emanuel Cenčić. In 2020, he was awarded Victoire d'honneur in the Victoires de la musique classique.
Jaroussky was named Chevalier of the Ordre des Arts et des Lettres in 2009 and was promoted to the rank of Officier in 2019.
The asteroid 332183 Jaroussky was named after him.
Thibaut Garcia
Thibaut Garcia, the Franco-Spanish guitarist, was born in 1994 in Toulouse, where he began learning the guitar at the age of seven. He then won the guitar prize in the class Paul Ferret. At the age of 16, he was admitted to the Conservatoire National Supérieur de Musique et de Danse de Paris, in Olivier Chassain's class, while at the same time benefiting from the guidance of Judicaël Perroy.​
At the age of 16, he was awarded the First Prize at the Ana Amalia competition in Weimar, Germany. Since then, he has won first prize in several international competitions, in particular, the Guitar Foundation of America at Oklahoma City, USA, in 2015, the José Tomas at Petrer, Spain, in 2014, and the International Competition of Seville, Spain, in 2013. Since then he has been asked to sit on their juries and to give master classes. In 2015, he was named sponsee of the Académie Charles Cros. In 2019, he was named 'Instrumental Revelation' at the Victoires de la Musique Classique.​
In 2016, Thibaut Garcia made his concerto debut with the Orchestre National du Capitole de Toulouse. He appeared in other concertos in the next few months, especially with the Baden-Baden Orchestra, the Orchestre National de Montpellier, Orchestre de Cannes PACA, the Orchestre de Dijon-Bourgogne, and the BBC orchestras.​
In 2017, Thibaut Garcia was appointed BBC New Generation Artist, which leads him to perform in recitals and concerts in the UK. That year he notably made his debut in London's Wigmore Hall.
When it comes to chamber music, Thibaut Garcia has played with Edgar Moreau, Raphaël Sévère, Jean-Frédéric Neuburger, Antoine Mornière, Boris Grelier, Anaïs Constans, La Marca brothers, Kathryn Rudge…
In 2016, he signed exclusively with Warner Classics/Erato for his recording projects, with the first release being Leyendas. His second album, Bach Inspirations, was released in the fall of 2018.
Sources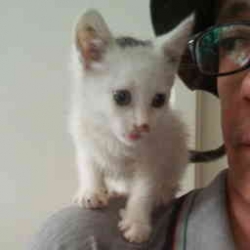 Latest posts by M. Özgür Nevres
(see all)