Violist Dana Zemtsov and pianist Anna Fedorova perform Carmen Fantasie, part of Franz Waxman's score to the 1946 movie Humoresque, arranged for viola and piano by the Ukrainian violist and composer Michael Kugel. Recorded during the Afternoon concert at the International Chamber Music Festival 2021 on July 1, 2021, at the TivoliVredenburg in Utrecht.
Waxman's Carmen Fantasie
Carmen Fantasie is a virtuoso showpiece for violin and orchestra. The piece is part of Franz Waxman's (December 24, 1906 – February 24, 1967) score to the 1946 movie Humoresque for which he received an Academy Award nomination for Best Music, Scoring of a Dramatic or Comedy Picture.
The music, based on various themes from Georges Bizet's opera Carmen and unrelated to the similarly titled work Carmen Fantasy by Pablo de Sarasate, was initially meant to be played by the Russian-born American violinist Jascha Heifetz (1901-1987). However, he was replaced by a young Isaac Stern for the film's recording of the score. Stern's hands can be seen in the close-up shots from the movie.
After seeing the film, Heifetz asked Waxman to expand the work because he wanted to play it on the radio program, The Bell Telephone Hour, where it premiered on 9 September 1946. The work has been played since by many virtuoso violinists in concerts. It has also been adapted for a variety of orchestral/chamber arrangements, such as versions for trumpet and orchestra, for violin and piano, as well as for viola and piano/orchestra.
This viola and piano arrangement of Carmen Fantasie was made by the Ukrainian viola player and composer Michael Kugel (b. 1946).
Dana Zemtsov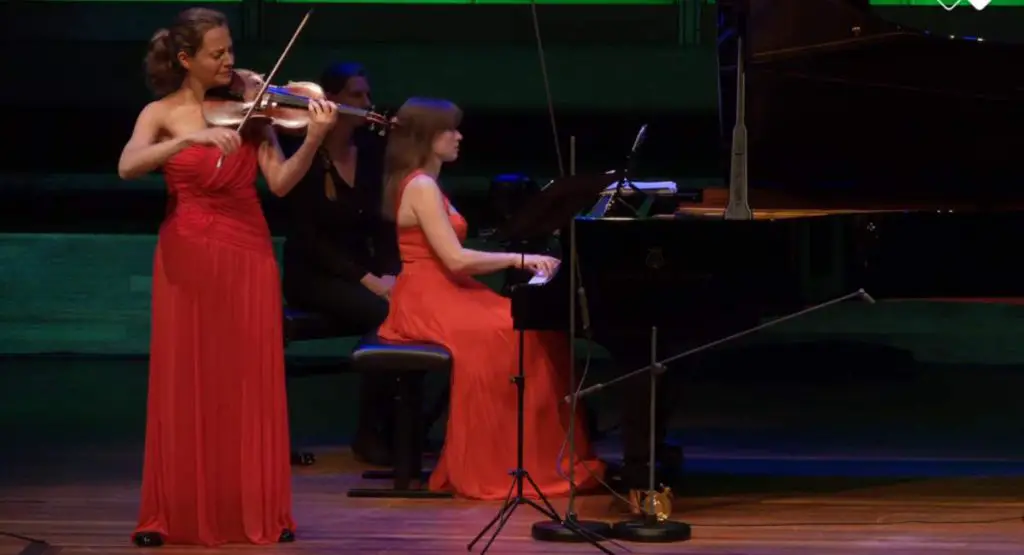 Dana Zemtsov is one of the most promising viola soloists of her generation. Gramophone Magazine has celebrated her playing as being "so perfectly tuned, so varied in color and with such considerable distances in the intervals between the notes, that you would be forgiven for thinking it sounded more like a chamber orchestra".
Dana regularly performs in concert halls such as the Royal Concertgebouw Amsterdam, St. Petersburg Philharmonia, The Opera House in Tel Aviv, and Carnegie Hall in New York. She has played chamber music with Janine Jansen, Giovanni Sollima, Martin Frost, Anna Fedorova, Ilya Gringolts, Boris Berezovsky, and many others.
As a soloist, Dana has performed with symphony orchestras in the Netherlands, Italy, Germany, US, Brasil, Mexico, Ukraine and Estonia, under the baton of Leif Segerstam, Otto Tausk, Daniel Raiskin, Massimo Quarta, Marco Parisotto, and Fabio Mechetti. In 2011, she participated in the 'Stars of Tomorrow' tour in Germany, together with the most promising young talents of Europe.
Dana is 1st Prize laureate of several competitions in Luxembourg, Italy, Austria, Germany, Portugal, and the Netherlands. In 2010 she won the Dutch competition 'Evening of the Young Musician' and became the Young Musician of the Year.
She represented The Netherlands at the Eurovision Young Musicians Competition in Vienna. She has also been awarded the prestigious Kersjes Prize, granted every year to an outstanding young string player in the Netherlands. In 2016, Dana was chosen as 'Guest of Honor' among talented young violists to represent her generation at the 43rd Viola Congress in Cremona by the side of Bruno Giuranna, Ettore Causa and Tabea Zimmermann.
So far, Dana has released five critically acclaimed albums: 'Enigma' (solo, 2014), 'Romantic Metamorphoses' (with pianist Cathelijne Noorland, 2015), 'Essentia' (with Estonian National Symphony Orchestra and conductor Daniel Raiskin, 2018), 'Silhouettes' (with pianist Anna Fedorova, 2020), and 'Dutch Hidden Gems' (with Phion Orchestra, pianist Anna Fedorova and conductor Shizuo Z Kuwahara 2022), all on the Channel Classics Records label.
In her own words, Dana tells us: "I was born in Mexico City, into an intensely musical family. Apart from a few violinists, a composer and one singer, the rest of my family members are all viola players. I like to think that part of the inspiration for me to pick up the viola was my grandmother Mila."
"She was a very free and bohemian spirit, a wonderful violist and so in love with music! Her dream was for the whole family to live in the same house in the countryside and to make music together all day long. That is the atmosphere that I want to keep alive, I bring that unconditional love for music to every single concert that I play."
Born into a family of musicians in 1992, Dana received her first music lessons from her grandmother and her parents. She continued her studies with viola virtuoso Michael Kugel. Dana teaches regularly at places such as the Kuhmo Festival, Cividale International Masterclasses and the Davidsbündler Music Academy in The Hague. Together with family members, she annually organizes the Zemtsov Viola Masterclasses.
Dana plays the "Claude Pirot 1813" viola.
Anna Fedorova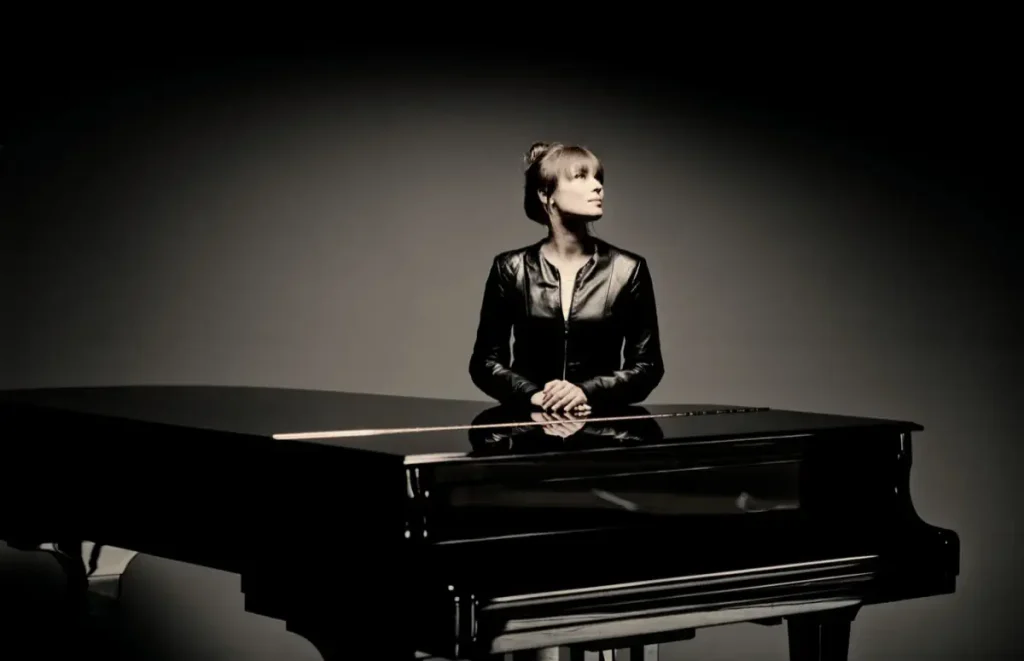 From an early age, the Ukrainian pianist Anna Fedorova showed an innate musical maturity and amazing technical abilities. Her live recording of Rachmaninoff's 2nd Piano Concerto has over 37 million views on YouTube and is highly acclaimed by critics and world-renowned musicians.
She regularly performs at the world's most prestigious concert halls such as the Concertgebouw in Amsterdam, New York's Carnegie Hall & Lincoln Center, Palacio de Bellas Artes in Mexico City, Tonhalle Zürich, Théâtre des Champs-Elysées in Paris, Bunka Kaikan in Tokyo, and London's Barbican Centre & Royal Albert Hall.
As a soloist, Anna Fedorova has performed with many wonderful orchestras such as the Philharmonia Orchestra, Verbier Festival Orchestra, Royal Philharmonic, Tokyo Symphony, Yomiuri Orchestra, Ukrainian Freedom Orchestra, Utah Symphony, Dallas Symphony, Hong Kong Philharmonic, and the Netherlands Philharmonic. Nicknamed the 'house pianist' (Telegraaf) of the Concertgebouw, Anna Fedorova has given over 45 concerts in this prestigious concert hall in Amsterdam, often live broadcasted.
She is a regular guest at leading music festivals such as Verbier and Menuhin Festivals in Switzerland, Stift Music Festival in the Netherlands, Festival de Sintra in Portugal, and Ravinia Festival in the US. In July 2022, Anna performed with the Verbier Festival Orchestra under the baton of Gianandrea Noseda at the opening of the Verbier Festival. And a week later, she made her debut at the international piano festival La Roque d'Anthéron with a solo recital, to much acclaim in both local and international press.
On 6 March 2022 she was one of the first to initiate a charity concert to raise money for the victims of the war in Ukraine, together with her musician friends, Interartists Amsterdam and the Concertgebouw. Having raised over 100,000 Euros on that first night, she has continued to perform in benefit concerts for Ukraine ever since.
During the summer of 2022, she was the solo pianist with the Ukrainian Freedom Orchestra, performing under the baton of Keri-Lynn Wilson at Teatr Wielki-Polish National Opera, Royal Albert Hall London (televised BBC Proms concert), Munich, Chorégies d'Orange, Konzerthaus Berlin, Edinburgh Festival, Summer at Snape Maltings, Concertgebouw Amsterdam, Elbphilharmonie Hamburg, Lincoln Centre New York (twice) and Kennedy Centre Washington.
The New York Times noted that "The pianist Anna Fedorova was a sensitive, poetic soloist in Chopin's Piano Concerto No. 2, a nod to the Polish support for the Freedom Orchestra project."
In 2018, Anna Fedorova signed with Channel Classics Records. By the beginning of 2023, she will have released three solo piano albums, four chamber music albums, and all of Rachmaninoff's Piano Concertos with the Sinfonieorchester St. Gallen under Modestas Pitrenas. BBC Music Magazine gave a 5-star review for the first album with Rachmaninoff's Piano Concerto No. 1, Preludes, and Rhapsody on a Theme of Paganini.
BBC Music Magazine also published a 5-star review for Anna Fedorova's rendition of Rachmaninoff's Piano Concertos Nos. 2 & 4, noting that "the clear thinking and feeling behind these Rachmaninoff concerto interpretations are refreshing indeed: this certainly isn't just yet another 'Rach 2'." It was Classic FM's Album of the Weekend, received Luister Magazine's 10 star-review, and it became Album of the Week on Scala Radio as it was released in October 2022.
Anna Fedorova, Sinfonieorchester St. Gallen and Modestas Pitrenas recorded Rachmaninoff Piano Concerto No. 3 in November 2022, which will complete their Rachmaninoff Piano Concertos cycle in May 2023; the 150th birthday year of the composer.
Highlights in 2023 include performances of Rachmaninoff Piano Concertos Nos. 2, 3 and 4 with various orchestras such as the BBC Symphony Orchestra under Kirill Karabits at the Barbican, the ADDA Symfónica, the Malaysian Philharmonic, and the New Japan Philharmonic.
Anna Fedorova will also be performing at Festivals all over the world. Highlights are a recital at La Folle Journée de Nantes and performances of the Grieg Piano Concerto at Oxford Piano Festival and Batumi Music Festival.
Anna Fedorova graduated from the Lysenko School of Music in Kyiv with Borys Fedorov and the Accademia Pianistica in Imola, Italy, with Leonid Margarius. She received her Master's degree and Artist Diploma at the Royal College of Music, London, under the guidance of Norma Fisher. Her mentors include Alfred Brendel, Menahem Pressler, Steven Isserlis, and Sir András Schiff.
In 2022, Anna Fedorova and double bassist Nicholas Santangelo Schwartz founded the Davidsbündler Music Academy in The Hague. Before the Academy's door officially opened in September 2022, the Davidsbündler Foundation already started to provide top quality musical education to Ukrainian refugees who had fled to the Netherlands.
They continue to do so in 2023 and provide full scholarships to young talented pianists and string players from low-income families, among which are 12 young Ukrainian pianists.
Sources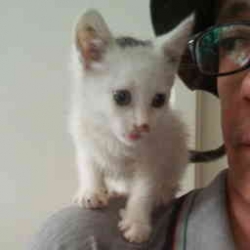 Latest posts by M. Özgür Nevres
(see all)