Accompanied by the Nordwestdeutsche Philharmonie o.l.v., the Ukrainian concert pianist Anna Fedorova performs Sergei Rachmaninoff's Piano Concerto No. 2 in C minor, Op. 18 at the opening of the season of Sunday Morning Concerts series at the Great hall of the Royal Concertgebouw, Amsterdam. Conductor: Martin Panteleev. Recorded on September 1st, 2013. It is one of Rachmaninoff's most enduringly popular pieces and established his fame as a concerto composer.
Rachmaninoff's Piano Concerto No. 2
The work is scored for 2 flutes, 2 oboes, 2 clarinets in B♭ (1st movement) and A (II & III movements), 2 bassoons, 4 horns in F, 2 trumpets in B♭, 3 trombones (2 tenors, 1 bass), tuba, timpani, bass drum, cymbals, solo piano, and strings. It is written in three-movement concerto form.
Moderato: C minor
Adagio sostenuto – Più animato – Tempo I: C minor → E major
Allegro scherzando: E major → C minor → C major
The concerto is also widely used in popular culture, especially in movies. Some examples are:
Played in the film "Shine", a 1996 Australian biographical drama film based on the life of pianist David Helfgott, who suffered a mental breakdown and spent years in institutions.
Frank Sinatra's popular song "Full Moon and Empty Arms" is a cover of the 3rd movement.
In the anime Fairy Tail (a Japanese manga series written and illustrated by Hiro Mashima) it is often used as a theme.
It features prominently in Clint Eastwood's 2010 film Hereafter.
It features throughout the second episode of Series 1 of BBC Two's Inside No. 9 "A Quiet Night In".
It features significantly in both the Japanese anime (2007) and award-winning TV versions (2008) of Nodame Cantabile.
Anna Fedorova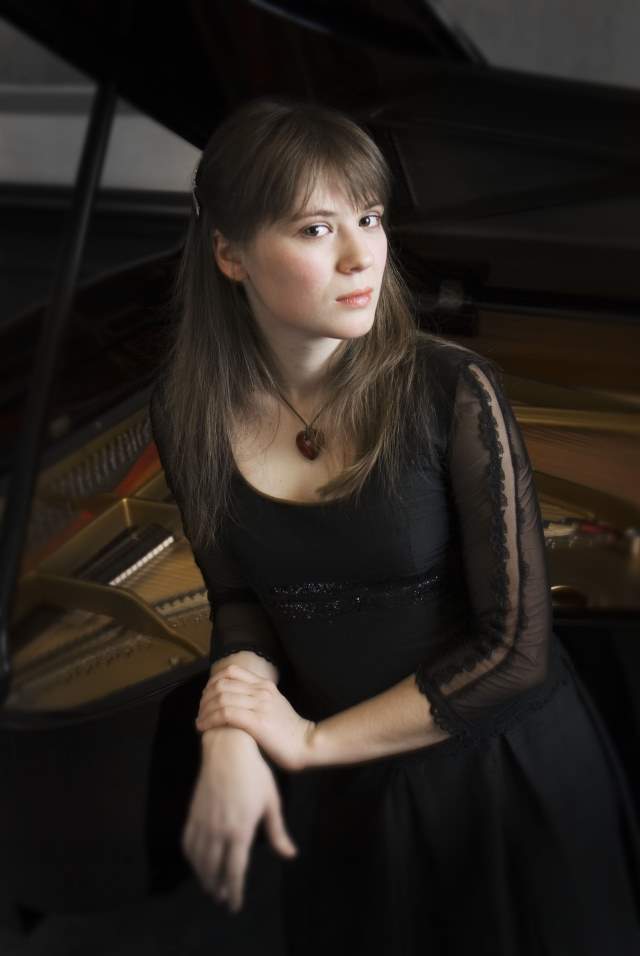 Anna Fedorova was born in Kyiv, Ukraine, into a family of musicians, and she began playing the piano at age five. She gave her first public recital when she was six, and her national debut was in 1997, at the National Philharmonic Society of Ukraine.
Fedorova has given concerts in various halls across Europe, North America, and South America, including performances at the Concertgebouw in the Netherlands, the Palacio de Bellas Artes in Mexico, and the Teatro Colón in Argentina. She has won 14 international piano competitions, including First Prize at the International Rubinstein in Memoriam piano competition in Poland, in 2009.
In 2008, she graduated from the Lysenko Musical College for Gifted Children. She is currently a student of Norma Fisher at the Royal College of Music in London and additional studies with Leonid Margarius at the Accademia Pianistica Incontri col Maestro in Imola, Italy.
She has claimed top prizes at numerous international piano competitions, including the International Rubinstein 'In Memoriam' piano competition, the Moscow International Frederick Chopin Competition for young pianists, the Lyon Piano Competition, and recently became a recipient of the Verbier Festival Academy Award. She is also a two-time laureate of the Dorothy MacKenzie Artist Recognition Scholarship Award at the International Keyboards Institute & Festival (New York, USA).
A graduate of the Lysenko School of Music in Kyiv (studio of Borys Fedorov), Anna is currently a student of Norma Fisher at the Royal College of Music in London, where she is the recipient of the Big Give full-tuition scholarship. Additionally, Anna studies at the prestigious Accademia Pianistica in Imola, Italy under professor Leonid Margarius. She has also received artistic guidance from world-renowned pianists like Alfred Brendel, Menahem Pressler, and Andras Schiff.
Sources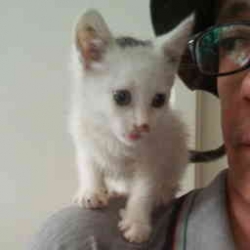 Latest posts by M. Özgür Nevres
(see all)