Anna Fusek and "Capella Anna" play concertos for flute and strings by two Baroque era giants: Johann Sebastian Bach and Antonio Vivaldi. Block flute (recorder) and conductor: Anna Fusek.
Capella Anna is a Czech-German orchestra. Musicians:
Jana Chytilová, Jiří Sycha, Anne Poppe, Andreas Pfaff, Martin Kalista, Prisca Stalmarski / violin
Dorian Wetzel / viola
Jule Hinrichsen / cello
Michelle Wenderlich / double bass
Sebastian Wienand / harpsichord
Jan Krejča / lute
Anna Fusek and Capella Anna play Bach & Vivaldi – Programme
1. Vivaldi: Concerto for strings in C major, RV 114
Composition Year: 1717 or later, 1736 at the latest. It is a concerto in 3 movements:
Allegro
Adagio
C[h]iacona
2. Bach: Italian Concerto, BWV 971
Johann Sebastian Bach's Italian Concerto is originally titled Concerto nach Italienischem Gusto (Concerto after the Italian taste), is a three-movement concerto for two-manual harpsichord solo. Published in 1735 as the first half of Clavier-Übung II (the second half being the French Overture), The Italian Concerto has become popular among Bach's keyboard works and has been widely recorded both on the harpsichord and the piano.
Movements:
Without tempo indication
Andante
Presto
3. Vivaldi: Concerto for Strings in G minor, RV 157
A concerto in 3 movements:
Allegro
Largo
Allegro
4. Vivaldi & Bach: Concerto in G minor RV 316 – BWV 975
La stravanganza (The Extravagance), op. 4, Concerto No. 5 in A major, RV 347, is a set of concertos written by Antonio Vivaldi in 1712-1713. The set was first published in 1716 and was dedicated to Venetian nobleman Signor Vettor Delfino.
Movements:
Allegro
Largo
Allegro (moderato)
Johann Sebastian Bach's BWV 975 is based on Vivaldi's Concerto Op. 4, No. 6, RV 316. The movements are:
Without tempo indication
Largo
Gigue. Presto
5. Bach: Concerto for two Violins in D minor, BWV 1043
The Concerto for Two Violins, Strings and Continuo in D Minor, BWV 1043, also known as the Double Violin Concerto or "Bach Double", is perhaps one of the most famous works by J. S. Bach and is considered among the best examples of the work of the late Baroque period. Bach wrote it between 1717 and 1723 when he was the Kapellmeister at the court of Anhalt-Köthen, Germany.
The concerto comprises three movements:
Vivace
Largo ma non-tanto
Allegro
6. Vivaldi: Concerto for flautino (Sopranino recorder) in C major RV 443
Allegro
Largo
Allegro molto
Anna Fusek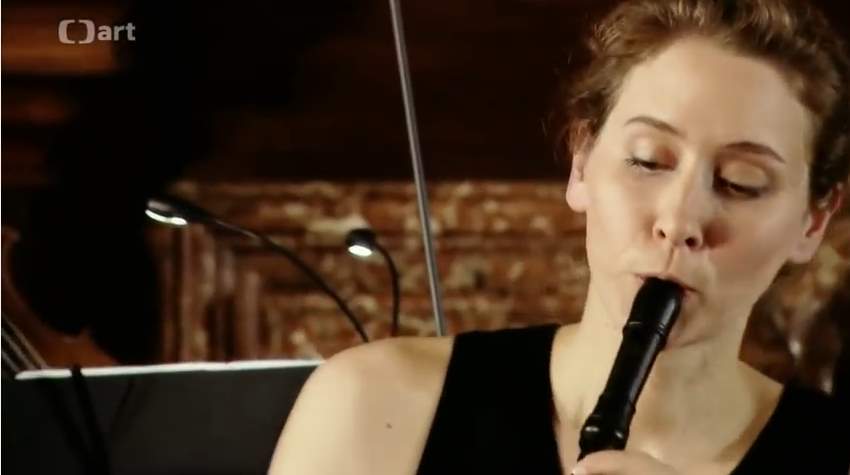 Anna Fusek was born in Prague in 1981. She started to play violin, recorder, and piano at a very young age (5, 6, and 8, respectively). She was first tutored by Corinna Guzinski in Dortmund and Michael Wessel-Therhorn in Münster.
She studied with Han Tol in Rotterdam and Christoph Huntgeburth in Berlin, where she made her Artistic Diploma in 2005. She was rewarded DAAD scholarship to continue her studies of the recorder (ensemble) with Conrad Steinmann and historical pianos with Edoardo Torbianelli at the Schola Cantorum in Basel, Switzerland.
In 2008, she returned to Berlin to study baroque violin with Irmgard Huntgeburth at the University of Arts. Moreover, she studied Philosophy and Musicology at the Humboldt University Berlin (Diploma MA 2005) and she did an Acting class (Summer Program 2009) at the American Academy of Dramatic Arts in New York.
She was rewarded 2nd prize and prize of the International Youth Jury at the International Recorder Competition in 2006 in Feldkirch, Austria. She was multiple prize-winner of the national German Youth Competition "Jugend musiziert" on all three of her instruments.
As soloist she did concerts in the following concert halls: Musikverein Wien, Carnegie Hall New York, Concertgebouw Amsterdam, Philharmonie Berlin, Théatre des Champs-Elysées Paris, Walt Disney Concert Hall Los Angeles, Gran Teatro del Liceu Barcelona, Herkulessaal Munich and Rudolfinum Prague.
Anna Fusek worked with Andrea Marcon, Christian Curnyn, Michael Sanderling, Richard Dindo, Andreas Dresen, Magdalena Kožená, Sara Mingardo und Reinhold Friedrich, and with orchestras such as Venice Baroque Orchestra, Akademie für Alte Musik Berlin, Berliner Philharmoniker, Bremer Philharmoniker, Baroque orchestra Collegium 1704 Prague, Baroque orchestra La Cetra Basel, Baroque orchestra Elbipolis Hamburg, Cappella Mediterranea, Kammerakademie Potsdam and Ensemble Oriol.
As actress and musician, she played in 2010-2012 the part of "Amor" in Francesco Cavalli's baroque opera "La Calisto" at Theater Basel and Frankfurter Oper (Stage Director: Jan Bosse).
As Musical Assistant to Andrea Marcon and Sergio Azzolini, correpetitor and recorder player Anna Fusek was involved in opera productions at Basel Theater, Potsdam Palace Theater, and Goethe Theater during the Handel Festival Halle. Moreover, she was assistant to stage director Ingo Kerkhof at Kölner Oper and she has been an intern at Maxim Gorki Theater Berlin to stage director Jan Bosse.
Radio and TV recordings for MDR, NDR, Schweizer Fernsehen, Česká Televize, ORF, Radio de la Suisse Romande, Radio 98.7wfmt Chicago and recordings for "Deutsche Grammophon", "EMI" and "PanClassics".
Sources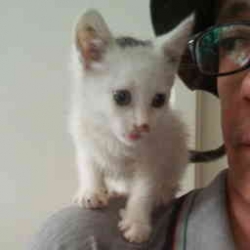 Latest posts by M. Özgür Nevres
(see all)