The most famous tenor of his generation, Beniamino Gigli (March 20, 1890 – November 30, 1957) sings "La Paloma" (English: the dove), a popular Spanish song which was composed and written by the Spanish composer from the Basque region Sebastián Iradier (aka Sebastián Yradier – 20 January 1809 – 6 December 1865) after he visited Cuba in 1861.
La Paloma
The song has a strange history: it goes back to the ancient Greco-Persian wars, to an episode that occurred in 492 BC, before Darius' invasion of Greece, a time when the white dove had not yet been seen in Europe. The Persian fleet under Mardonius was caught in a storm off the shore of Mount Athos and wrecked when the Greeks observed white doves (Las Palomas) escaping from the sinking Persian ships.
The Greeks thought these were the souls of the sailors. This inspired the notion that such birds bring home a final message of love from a sailor who is lost at sea. So the legend grew that, when a sailor dies, his soul is carried by a dove – often to his true love.
This theme that a final link of love overcomes death and separation is reflected in "La Paloma". While the lyrics may not always be true to the original, the soul of the song seems to survive all attempts to recast it in whatever new form and shape there may be and is able to express the tension between separation with loneliness, even death, and love.
The legendary Italian opera singer Beniamino Gigli (March 20, 1890 – November 30, 1957) was the most famous tenor of his generation, he was renowned internationally for the great beauty of his voice and the soundness of his vocal technique. Music critics sometimes took him to task, however, for what was perceived to be the over-emotionalism of his interpretations. Nevertheless, such was Gigli's talent, he is considered to be one of the very finest tenors in the recorded history of music.
Sources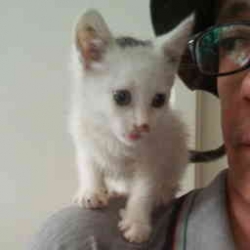 Latest posts by M. Özgür Nevres
(see all)