Accompanied by the American classical pianist Lambert Orkis, the German violinist Anne-Sophie Mutter plays Ludwig van Beethoven's Violin Sonata No. 9 Opus 47, commonly known as the "Kreutzer Sonata". It is known for its demanding violin part, unusual length (a typical performance lasts slightly less than 40 minutes), and emotional scope – while the first movement is predominantly furious, the second is meditative, and the third joyous and exuberant.
Ludwig van Beethoven's Kreutzer Sonata
The sonata was originally dedicated to the Afro-European (born in Poland) violinist George Bridgetower (11 October 1778 – 29 February 1860), who performed it with Beethoven at the premiere on 24 May 1803 at the Augarten Theatre at a concert that started at the unusually early hour of 8:00 am. Bridgetower sight-read the sonata; he had never seen the work before, and there had been no time for any rehearsal. However, research indicates that after the performance, while the two were drinking,
Bridgetower insulted the morals of a woman whom Beethoven cherished. Enraged, Beethoven removed the dedication of the piece, dedicating it instead to the French violinist Rodolphe Kreutzer (15 November 1766 – 6 January 1831), who was considered the finest violinist of the day. However, Kreutzer never performed it, considering it "outrageously unintelligible". He did not particularly care for any of Beethoven's music, and they only ever met once, briefly.
Sources suggest the work was originally titled "Sonata mulattica composta per il mulatto Brischdauer (Bridgetower), gran pazzo e compositore mulattico" (Mulatto Sonata composed for the mulatto Brischdauer, big wild mulatto composer), and in the composer's 1803 sketchbook, as a "Sonata per il Pianoforte ed uno violino obligato in uno stile molto concertante come d'un concerto".
The piece is in three movements:
Adagio sostenuto – Presto (A major – A minor, sonata form)
Andante con variazioni (F major, variation form, with the third variation in F minor)
Presto (A major, sonata form)
Lambert Orkis (born in 1946, in Philadelphia) is a United States-based classical pianist. His career has been based on many differing roles: ranging from being the pianist of choice for Anne-Sophie Mutter for works of piano and violin chamber music since 1988 (mainly containing sonatas for violin and piano by Beethoven, Mozart, Brahms, and Schubert).
Anne-Sophie Mutter (born 29 June 1963) is a German violinist. She was supported early in her career by the famous Austrian conductor Herbert von Karajan. At age 13, Karajan invited her to play with the Berlin Philharmonic, and she made her public debut on stage in 1976 at the Lucerne Festival, playing Mozart's Violin Concerto No. 4 in D major.
In 1977, she made her debut at the Salzburg Festival and with the English Chamber Orchestra under Daniel Barenboim. At 15, Mutter made her first recording of the Mozart Third and Fifth violin concerti with Karajan and the Berlin Philharmonic.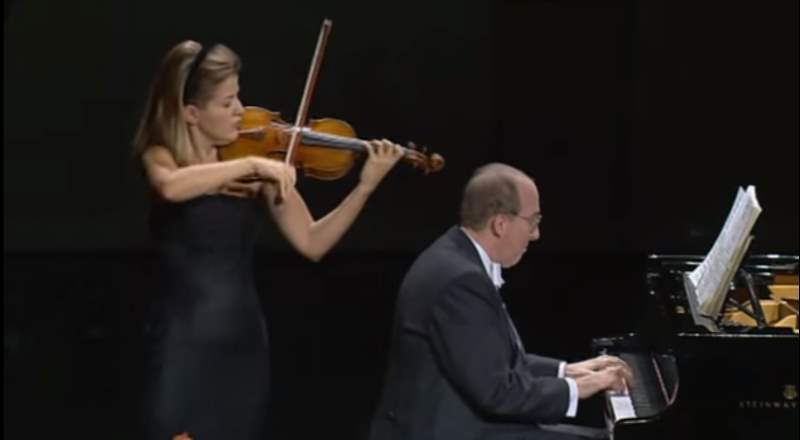 In 1980, Mutter made her American debut with the New York Philharmonic under Zubin Mehta. In 1985, at the age of 22, she was made an honorary fellow of the Royal Academy of Music (London) and head of its faculty of international violin studies, and in 1986 an honorary member. In 1988, she made a grand tour of Canada and the United States, playing for the first time at Carnegie Hall. In 1998 she played and recorded for CD and DVD the complete set of Beethoven's Violin Sonatas, accompanied by Lambert Orkis; these were broadcast on television in many countries.
Sources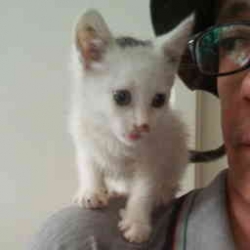 Latest posts by M. Özgür Nevres
(see all)