Russian-born British classical pianist Evgeny Kissin plays Ludwig van Beethoven's Turkish March (Marcia alla turca) at the BBC proms. The popular piano arrangement of the piece was made by the famous Russian pianist and conductor Anton Rubinstein (1829-1894).
Beethoven's Turkish March
Ludwig van Beethoven composed the classical march theme known as the Turkish March (Marcia alla turca) in 1809 for his Six Variations, Op. 76. The piece was written in the style of Turkish music. In 1811, Beethoven incorporated the Turkish March into a play titled The Ruins of Athens (Op. 113) by August von Kotzebue. The play premiered in Budapest, Hungary in 1812.
Both Beethoven and Mozart wrote Turkish Marches as a result of the "Turkish craze" that was popular in Europe during the late 18th and early 19th centuries. This craze was sparked by the Ottoman Empire's increasing influence on European affairs, and it manifested in many different forms, including music, art, and fashion.
The Turkish March became a popular musical form during this period, featuring exotic sounds and rhythms that were intended to evoke the culture of the Ottoman Empire. Beethoven and Mozart were both masters at incorporating popular musical styles into their works, and so they were drawn to the Turkish March as a way of appealing to contemporary tastes.
Mozart's famous Turkish March appears in his Piano Sonata No. 11 in A major, K. 331, and it has become one of his most recognizable and beloved works. Beethoven's Turkish March is featured in his incidental music to the play "The Ruins of Athens," and it is often performed as a standalone piece.
Both composers infused their Turkish Marches with a sense of playfulness and humor, incorporating instruments such as triangles, cymbals, and bass drums to create an authentic Turkish sound. The marches are a testament to the creative genius of these two great composers, as well as a reflection of the cultural trends of their time.
Sources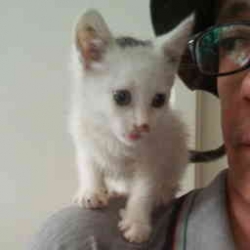 Latest posts by M. Özgür Nevres
(see all)