Classical pianist Shuann Chai performs Ludwig van Beethoven's Piano Sonata No. 8 in C minor, Op. 13, commonly known as the Sonata Pathétique. Chai plays a fortepiano built by the German piano maker Michael Rosenberger (1766-1832) in 1820. The piece is one of Beethoven's most celebrated compositions. Recorded at Vredenburg Leeuwenbergh Utrecht on October 3, 2012.
Beethoven's Piano Sonata No. 8 in C minor, Op. 13, "Sonata Pathétique"
Beethoven wrote this piece in 1798 when the was 27 years old. It was published in 1799. Beethoven dedicated the work to his friend Prince Karl von Lichnowsky (1761-1814), the second Prince Lichnowsky and a chamberlain at the Imperial Austrian court who is remembered for his patronage of music and his relationships with Wolfgang Amadeus Mozart and Ludwig van Beethoven.
Some sources attribute the title "Pathétique" to Beethoven himself, while others state that the title was given by the publisher of the sonata, who was so impressed by its tragic sonorities that he proposed Beethoven the name Pathetique.
Movements
The Sonata Pathétique has three movements:
Grave: Allegro di molto e con brio. The first movement is opened by a slow introduction (Grave) containing the main motif found in movements 1 and 3. The exposition, marked Allegro di molto con brio, is in 2/2 time (alla breve) in the home key of C minor and features three themes. Theme 1 features an aggressive rocket theme covering two octaves, accompanied by constant tremolo octaves in the left hand.
Adagio cantabile. This movement exemplifies the expressive Adagio style of many slow movements in the classical period. The famous cantabile melody is played three times, always in A♭ major, separated by two modulating episodes; the movement is thus a simple rondo rather than the sonata form more common for movements of this seriousness. The first episode is set in F minor (the relative minor of A♭ major), further modulating to E♭ major before returning to the main theme. The second episode begins in A♭ minor and modulates to E major. With the final return of the main theme, the accompaniment becomes richer and takes on the triplet rhythm of the second episode. There is a brief coda.
Rondo: Allegro. The Sonata Pathétique closes with a cut-time movement in C minor. The main theme closely resembles the second theme of the Allegro of the first movement: its melodic pattern is identical for its first four notes, and its rhythmic pattern for the first eight. There is also a modified representation of the melody from the second movement, so it connects all three movements together. The movement's sonata rondo form includes a brief coda. The three rondo episodes are in E♭ major, A♭ major, and C major. The common use of sforzando creates a forceful effect.
Beethoven's Pathetique may very well have been inspired by Mozart's piano sonata K. 457 since both compositions are in C minor and have three very similar movements. This is, however, just a theory since musicologists don't seem to come to an agreement on this issue, especially since the unique connection of motifs throughout the sonata constitutes a major step forward from Haydn or Mozart's creation. Beethoven's Pathetique still remains one of his most popular sonatas even 200 years after its composition.
Shuann Chai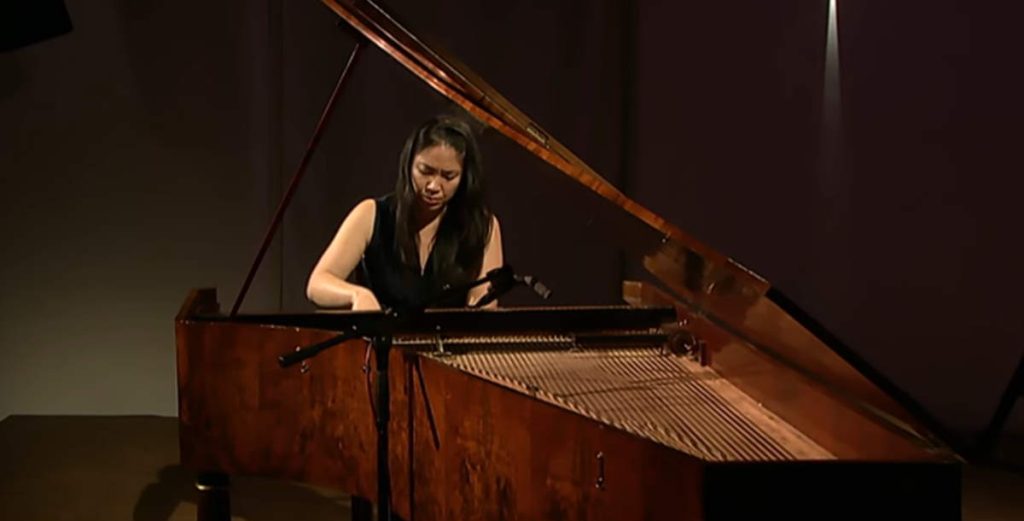 Shuann Chai is an active and engaging performer, recognized for her interpretations of a wide range of historical pianos and the modern piano.
She began piano lessons at age 5 in a group class at the local YWCA. She had a number of outstanding teachers in her early years, including Jack Radunsky, a former student of the pianist/composer Percy Grainger.
Shuann earned degrees from Oberlin (majoring in Biology, as well as Piano with a Fortepiano minor) and the New England Conservatory. She also had the privilege of private studies with pianists such as Norma Fisher and Claus-Christian Schuster and worked extensively with Canadian pianist Anton Kuerti.
As a soloist and chamber musician she has performed in the Kleine Zaal of the Concertgebouw (Amsterdam), De Doelen (Rotterdam), the Orlando Festival (Limburg, Netherlands); Festival La Folle Journée, Suntory Hall, Izumi Hall, (Japan); Bach en Combrailles, the American Church of Paris (France); Troldsalen (Norway), National Concert Hall (Taipei), St. Cecilia's Hall (Edinburgh), Jordan Hall (Boston), and the Forbidden City Concert Hall (Beijing), to name but a few.
Shuann has given masterclasses and lecture-recitals at institutions such as Temple University, the University of California at Davis, CodArts Rotterdam, the Conservatorium of Amsterdam, Gulangyu Piano Academy (Xiamen, China), and Central Conservatory in Beijing. She has also been active in community outreach on both sides of the Atlantic, having performed hundreds of concerts in care facilities, senior living centers, music schools, and libraries.
In 2012 Shuann's debut CD of three Beethoven Sonatas on the fortepiano was released, garnering enthusiastic reviews in publications such as Fanfare Magazine ("…bristling with excitement… a real ear-opener"), BBC Music Magazine ("Stimulating… Chai has a keen sense for the coloristic possibilities of her instrument"), and the Classical Music Sentinel ("…played with a determination and urgency that makes Beethoven's music sound larger than life").
Future recording projects include a CD of early songs by Alban Berg with contralto Noa Frenkel as well as a recording of Brahms's chamber music with violinist Shunske Sato and cellist Hidemi Suzuki.
Among other things, Shuann Chai is grateful for having three inspiring musical companions: a concert grand Steinway signed by jazz legends Herbie Hancock and Ahmad Jamal; an original Érard piano (1861), and an original 1820 Rosenberger fortepiano, generously provided on permanent loan by the National Musical Instruments Foundation of the Netherlands (NMF).
Sources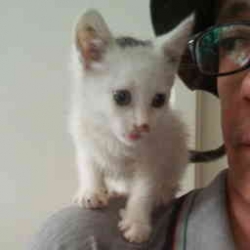 Latest posts by M. Özgür Nevres
(see all)