Daniel Barenboim plays Ludwig van Beethoven's Piano Sonata No. 8 in C minor, Op. 13, commonly known as Sonata Pathétique. Live in Berlin (2005). The piece is one of the composer's most celebrated compositions.
Ludwig van Beethoven's Piano Sonata No. 8, "Sonata Pathétique"
The sonata was written in 1798 when the composer was 27 years old and was published in 1799. Beethoven dedicated the work to his friend Prince Karl von Lichnowsky (the second Prince Lichnowsky and a Chamberlain at the Imperial Austrian court, he is remembered for his patronage of music and his relationships with Wolfgang Amadeus Mozart and Ludwig van Beethoven).
Although commonly thought to be one of the few works to be named by the composer himself, it was actually named Grande sonate pathétique (to Beethoven's liking) by the publisher, who was impressed by the sonata's tragic sonorities.
Movements
The sonata consists of three movements:
Grave (Slowly, with solemnity) – Allegro di molto e con brio (Quickly, with much vigor): This movement starts with a slow, dramatic introduction, followed by a fast and turbulent main section. It's in sonata form and is filled with dramatic contrasts and bold harmonic choices.
Adagio cantabile (Slowly, in a singing style): The second movement is one of Beethoven's most famous and is characterized by its lyrical, song-like quality. It follows an A-B-A-C-A structure and is noted for its beautiful melody, which contrasts with the drama of the first movement.
Rondo: Allegro (Quickly): The finale of Beethoven's Piano Sonata No. 8 returns to the energetic, restless character found in the first movement. It's in rondo form and maintains a feeling of tension and resolve throughout.
The "Pathétique" Sonata represents a transitional point in Beethoven's career, and in many ways, it looks forward to the Romantic style that would soon emerge. The emotional intensity, the contrasts between movements, and the innovative use of form and harmony all show Beethoven pushing the boundaries of Classical style, developing ideas that would be more fully explored in his later works.
The sonata remains a staple in the repertoire of concert pianists and is widely studied by piano students. Its combination of technical demands and profound emotional content continues to make it a compelling piece both for performers and listeners.
Sources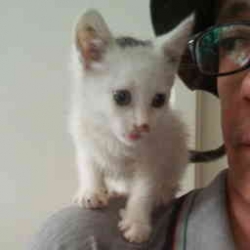 Latest posts by M. Özgür Nevres
(see all)