Belgian violinist Arthur Grumiaux (Baron Grumiaux, 21 March 1921 – 16 October 1986) and the Swiss harpsichordist Christiane Jaccottet (18 May 1937 – 26 October 1999) play Johann Sebastian Bach's Sonata No. 4 in C Minor for Violin and Harpsichord, BWV 1017. A beautiful and historic recording of the piece.
Johann Sebastian Bach's Sonata No. 4 in C Minor for Violin and Harpsichord, BWV 1017
This sonata is part of a set of six sonatas for violin and obbligato harpsichord that Bach composed between 1717 and 1723, during his tenure in Köthen. These sonatas are notable for their integration of the violin and harpsichord, where both instruments are treated as equal partners, rather than the more traditional role of the keyboard instrument as a mere accompaniment.
The Sonata No. 4 in C minor, BWV 1017, consists of four movements:
Siciliano. Largo: This movement is characterized by its gentle and lyrical Siciliano rhythm, with a dotted, lilting feel. It's in a binary form, and the interplay between the violin and harpsichord creates a tender and expressive mood.
Allegro: The second movement contrasts sharply with the first, being more energetic and joyful. It's typically played at a faster tempo, and the interplay between the two instruments continues, highlighting Bach's mastery of counterpoint.
Adagio: This slow movement returns to a more introspective mood, with lush harmonies and a graceful melody. The intertwining lines between the violin and harpsichord create a dialogue that's both expressive and intimate.
Allegro: The final movement is another fast-paced, lively section, providing a fitting conclusion to the sonata. It's often characterized by its joyful and dance-like rhythms.
The Sonata No. 4 is a beautiful example of Bach's ability to create music that's both technically challenging and emotionally resonant. Performers must be attuned to each other to navigate the complex interplay between the two instruments, making these works rewarding for both musicians and listeners.
This particular sonata, along with the others in the set, represents an essential part of the Baroque chamber music repertoire and continues to be studied and performed widely today.
Christiane Jaccottet
Swiss harpsichordist Christiane Jaccottet came from a musical family and began studying piano at the age of four. She continued her studies at the Conservatory at La-Chaux-de-Fonds and then the Viennese Musical Academy.
At the age of 20, she won a competition sponsored by ARD Television in Munich. She developed her approach to performing on period instruments under Gustav Leonhardt. In 1964, she won the Soloist's Prize from the Swiss Music Society, and the following year she won the prize for harpsichord and basso continuo at the First International Music Competition in Bruges.
She has toured the United States, Canada, Europe, and Australia, and has performed at major international music festivals. Her collaborators have included Heinz Holliger, Aurèle Nicolet, Michel Corboz, and Frank Martin. From 1975 until her death in 1999, she was a professor at the Geneva Conservatory. Jaccottet participated in over 100 recordings; especially notable are her interpretations of the Bach English Suites and Frank Martin's harpsichord concertos.
Arthur Grumiaux
Arthur Grumiaux was a Belgian violinist who was also proficient in piano. His debuts were made in Belgium with the Brussels Philharmonic Orchestra playing Mendelssohn's concerto, and in Britain with the BBC Symphony Orchestra in 1945.
Due to the German invasion of his homeland, there existed a short time gap between these two important events. During that time he played privately with several small ensembles while refraining from public performances of any kind.
Regardless of this slight delay in the initiation of his international career, once started, it quickly developed. Following his British debut, he advanced into Belgium's academia when he was appointed professor of violin at the very same Brussels Conservatoire where he had once studied. There, he emphasized the importance of phrasing, the quality of sound, and the high technical standards of artistry.
His playing often brought comparisons to another great Belgian violinist Eugène Ysaÿe and also to Pablo de Sarasate of Spain. Overall, his reputation and renown among violinists themselves were such that his legacy is felt by hearing elements of his unmistakable style and standards present in several new generations of violinists.
One of his greatest joys in life was his partnership with the pianist Clara Haskil, the Romanian-born Swiss classical pianist. On occasion, the two would switch instruments for a different perspective and relationship. Grumiaux was left with a professional and personal loss when she died from a fall at a train station, en route to a concert with him.
Sources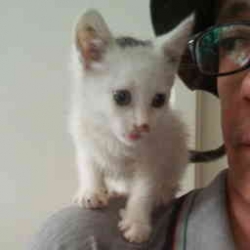 Latest posts by M. Özgür Nevres
(see all)