French classical pianist Hélène Grimaud plays the last movement, Ciaccona (Chaconne) of Johann Sebastian Bach's Partita in D minor for solo violin (BWV 1004) on piano. Piano transcription of the piece was written by the Italian composer, pianist, conductor, editor, writer, and piano teacher Ferruccio Busoni (1 April 1866 – 27 July 1924).
Johann Sebastian Bach's famous Chaconne
Johann Sebastian Bach composed The Partita in D minor for solo violin (BWV 1004) between 1717 and 1720. Bach wrote these pieces to show what the violin could do musically, and inevitably along the way had to make them (relatively) technical.
The partita contains five movements, given in Italian:
Allemanda
Corrente
Sarabanda
Giga
Ciaccona
These movements are more frequently listed by their French names: Allemande, Courante, Sarabande, Gigue, and Chaconne.
Since Bach's time, several transcriptions of the piece have been made for other instruments, particularly for the piano (including those by Ferruccio Busoni, Alexander Siloti, Joachim Raff, and Rudolf Lutz), and for the piano left-hand (by Johannes Brahms, Paul Wittgenstein, and Géza Zichy).
Felix Mendelssohn and Robert Schumann each wrote piano accompaniments for the work.
German composer, conductor, and pianist in the mid-Romantic era, Carl Reinecke (23 June 1824 – 10 March 1910) transcribed the piece for the piano duet.
Sources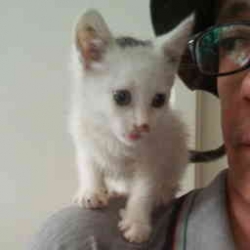 Latest posts by M. Özgür Nevres
(see all)